Pączkownia Stands The Test of Time
Strong Foundation / The unique family recipe has been handed down from generation to generation since 1937, starting in the kitchen of a loving grandmother.
From a modest family business to an international franchise, the humble Polish doughnut shop is set to conquer the hearts of Europe.
Pączkownia is a Polish doughnut brand founded on family traditions that offer consumers delicious daily delights throughout the year. The doughnut recipe is based on a unique family recipe handed down from generation to generation since 1937.
The doughnuts, which are always warm and filled with delicious fillings, are made from locally sourced ingredients and fried in front of the customers. What makes Pączkownia's concept so appealing is that it is built on a network of mobile trailers, which means any limits imposed by the pandemic should not impede the sales operation. This keeps Pączkownia running all year long, assuring the continuity of rental, trade, and, most importantly, revenue.
Pączkownia was the first mobile dessert street-food concept in Poland. They began four years ago in Srem and have since expanded. As of right now, the company is rapidly developing, with new units opening throughout Poland and abroad.
"Pączkownia is a family brand born out of love for my grandmother, and more specifically, memories associated with the charms cherished in grandma's kitchen. Her doughnuts are a delectable masterpiece that no one, even our customers, can resist." Founder Szymon Pelczyk says, "The doughnut recipe is based on a unique family recipe handed down for generations. After launching our first location, the doughnuts quickly garnered a following among the locals."
Pączkownia opted to franchise only in 2020 after three years of success as a local family business. That was a calculated approach since food trucks survived and thrived during the pandemic due to their ability to cut costs and general flexibility, which helped them get through the difficult time. Pączkownia has already signed many franchise agreements in Poland and is contemplating future international growth. In fact, they already have one franchise unit in Berlin, Germany, and are actively considering a master franchise with a potential investor.
The investment will cost about PLN 15,900 and franchisees can rely on the company's support in securing financial aid. Moreover, Pączkownia supplies a fully equipped trailer, and a franchisee may expect to open the doughnut store in 14 days after completing the appropriate paperwork. The prospective investor may expect to get paid on the first day of sales and to see a return on investment within three months. Pączkownia presently leads Poland with six franchise units and Germany with two. The franchisor has said that 6-8 more would be built by the end of the year.
FRANCHISE UNITS
6
SUPPORT FOR FRANCHISEES
Site selection
Help with financial plans.
Operation manual
Business development
Training programs
Fully equipped trailer
Sales and marketing assistance
Interior design
Support with ongoing operations
BASIC NETWORK REQUIREMENTS
An area of 10m2.
Having the appropriate capital.
Willingness to learn.
KEY FIGURES
Expected minimum investment: PLN 15,900
License fee: None
Marketing fee: negotiable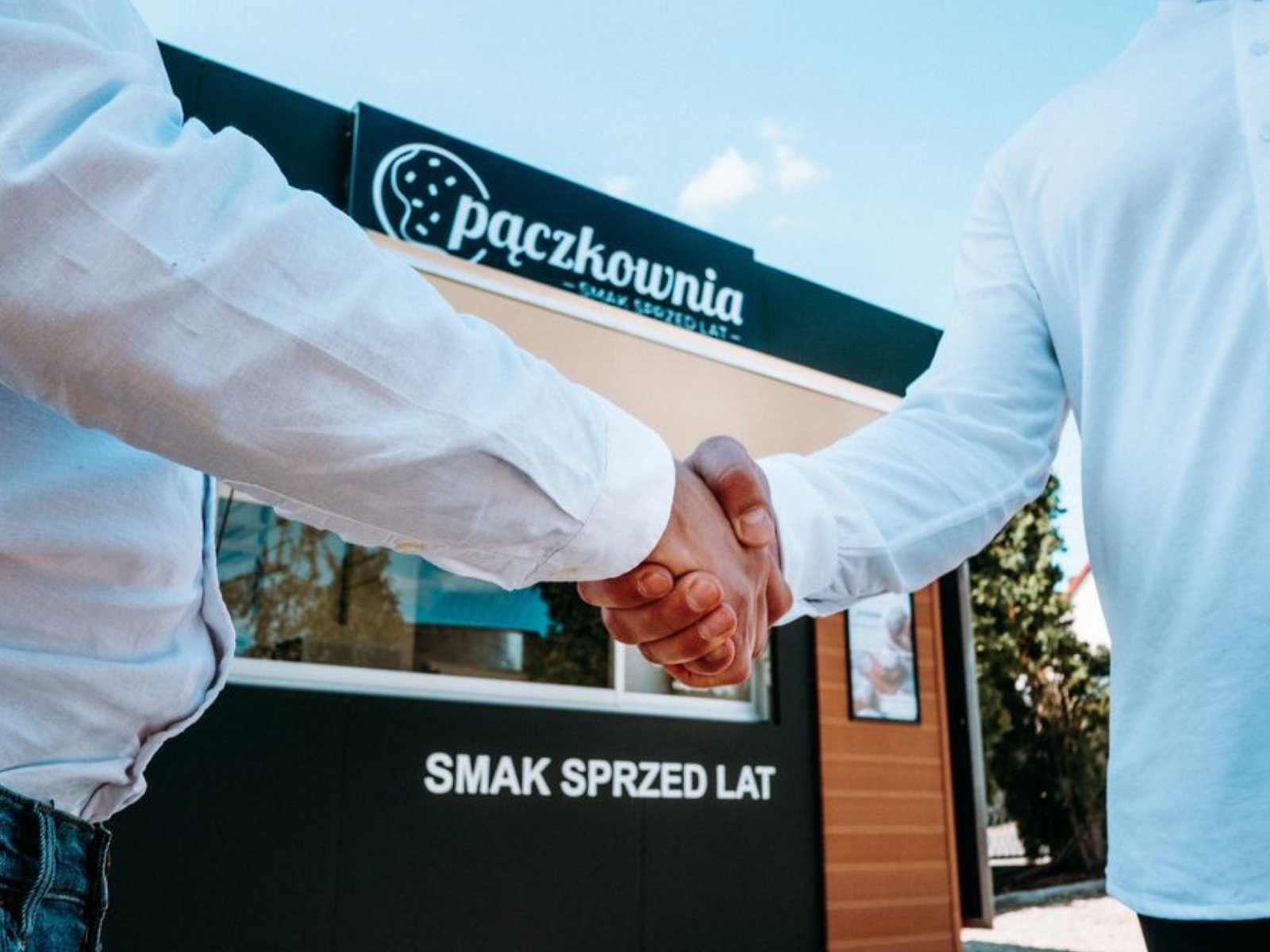 Support from the start /
The estimated return on investment is three months. Pączkownia works with trustworthy financial institutions to help franchisees get financing in the form of credit, lease, or capital.