The 20 minute workout
Backed by data / The largest ever study in sports science found that fit20 training, once a week with a personal trainer provides tangible results.
How to get fit without breaking a sweat.
Do you want to get more out of life? Do you want to look and feel better while having more energy?
We all understand the need to take good care of our bodies. But it's often a question of when and how? Fit20 is designed for people who do not want to attend a traditional gym multiple times a week, but still want to improve their health and fitness. And as the name suggests, it only takes 20 minutes per week!
The fit20 concept started in the Netherlands in 2009, and is finding its way around the world. The concept works for everyone and anyone, regardless of age, gender or their fitness level. Fit20's short and super intensive workouts force muscles to activate and work hard. Studios are set a temperature of a cool and precise 17°C, so you don't sweat and therefore less energy is lost during their workouts.
Sport and Exercise Science Associate Professor, James Steele from Solent University, UK published the largest sports and exercise science study every conducted in 2021. This included 15,000 fit20 members over a period of seven years
The study found that one session of fit20 per week provided a substantial increase in strength and fitness regardless of baseline, gender or age.
All fit20 session bookings are made by appointment and are conducted with a certified personal trainer. The benefit of this gym is that you don't need any special sporty gym clothes - just attend wearing whatever you feel comfortable with.
This concept has been a gamechanger for people looking to make an impact on the lives of customers, their staff and themselves in an innovative and time saving, turn-key system. In November of 2020, the company was voted the number one franchise brand in the Netherlands based on their planning, structure, knowledge, communication and reliability.
Hilde Scherrewitz, is a fit20 franchise owner in the Netherlands, owning three centres in north, south and in the centre of Apeldoorn, Gelderland. "The biggest compliment is that all customers come back every week to train and that fit20 Apeldoorn is running well. That means our clients are satisfied," says Hilde.
"I really like fit20. I have always exercised a lot myself, but I have never felt so strong in my body since starting with fit20. At fit20 there is a lot of knowledge about training the body and I enjoy both working and learning in it," she says.
In the UK, fit20 studios are seeing unprecedented growth in studio membership, which is up nearly 50% on pre-lockdown highs. With people now focused on health more than ever, this could be the franchise opportunity to help others while securing your financial health.
FRANCHISE UNITS
170+ studios across 11 countries, with more than 20,000 members worldwide.
Netherlands
Belgium
Germany
France
Sweden
UK
Qatar
New Zealand
Morocco
Caribbean
USA
SUPPORT FOR THE FRANCHISE
Proven franchise formula
Comprehensive training
Initial and ongoing business support
BASIC NETWORK REQUIREMENTS
KEY FIGURES
Average turnover: £70,000 – £200,000
Royalty fee: 8%
Marketing fee: 3%
Franchise fee: £20,000 - £50,000
Total investment: £80,000 - £150,000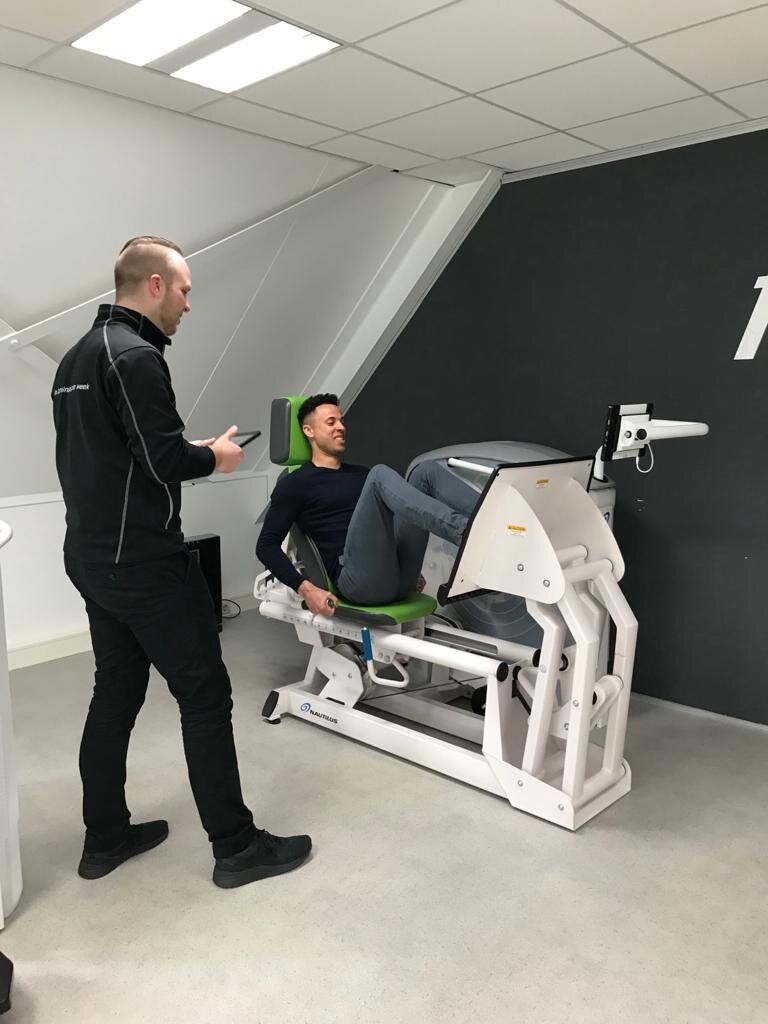 State of the art /
Fit20 uses the latest machines and technology to maximise results.