NASA style fitness
NASA Strong fitness / NASA Strong prides itself in fitness methods fit for astronauts.
NASA Strong is a fitness and health franchise which helps deal with back problems and combats osteoporosis.
If you mention NASA images of travel in space come to mind. Cosmonauts need not only great technical skill and scientific knowledge. They also have to be super fit to be able to cope with the physical stress involved in space exploration. That is why the famous American space agency NASA has prided itself on its fitness programs which bring to mind large training centers with bulky equipment in acres of space. Not so NASA Strong.
The product
Anyone who wants to be super fit can have access to all that NASA can give. But the quest for strength and fitness is something that is increasingly becoming the focus for fitness businesses. "NASA Strong" is a cost and space effective business which is oven ready to be set up and used anywhere in the world. It's a concept based on scientific research, the combination of unique equipment, high-intensity training and personal instructors to provide results quickly and which is used by astronauts to stay in shape.
Only 20 meters square are needed in an office suite or in a shopping center to house the state of the art technology the company has on offer to potential franchisees. And its not just gaining physical strength in a safe and supervised manner which is the draw here. The exercises are focused on helping people suffering from osteoporosis, a common affliction, especially among women and older parts of the population. The training is aimed at fast and greatly improved strength, functionality, and neurological efficiency as well as treatment of osteoporosis and back and joint pain. This means that seniors are a major target group in terms of attracting customers.
The franchise offer
The company's founder and CEO Jorgen Albrechtsen is no novice in this business."About 15 years ago, I created a scientifically based training program called Concept 10 10. It was very successful and we set up 21 franchises in 7 different countries and I lived 10 years in Florida, supervising everything. 2 years ago I started to create Nasa Strong and I sold off Concept 10 10 to fully concentrate on Nasa Strong".
Albrechtsen is offering licensing instead of franchising as what he calls "an easier, less restrictive and less expensive" model for building the business. He believes that the concept is "unique" and describes what's on offer. "We specialize in giving the clients the best results in the shortest amount of time and without risk of injuries.It is personal and private and you can have 3 clients per hour, each paying 40-50 euro per session".
He believes that the question of dealing with osteoporosis is very important to the growth of the business. "About half of our clients come because of treatment or prevention for osteoporosis and the other half because they want increased fitness and strength.We guarantee that each client will achieve a minimum of 25% strength increase within the first 10 sessions or they will get all their money back."
The market
The fitness industry is now making a strong comeback after the trials and tribulations of the pandemic.Total industry revenue is estimated to be $81.5bn in 2023, down from its peak of $96.7bn in 2019. In revenue terms, this represents a 15.7% decrease to the overall industry however sectors within it such as online training, home equipment have experienced dramatic growth. Now that the pandemic is under control and people are becoming ever more fitness conscious the industry is set to thrive.
Units
Single-unit, Multi-unit & Area developer opportunities available across Europe

Opportunities for being granted Area Development or Master License
Support for franchise
Training carried out in Copenhagen or online

Equipment provided

Unique program concept based on scientific research

Cutting edge exercise program
Franchise requirements
Minimum investment: 65,000 Euro

3rd Party insurance

Absentee ownership possible

No specific background needed

20 sq.m in office suite or shopping center

Start-up period of 3-4 months from time of signing the agreement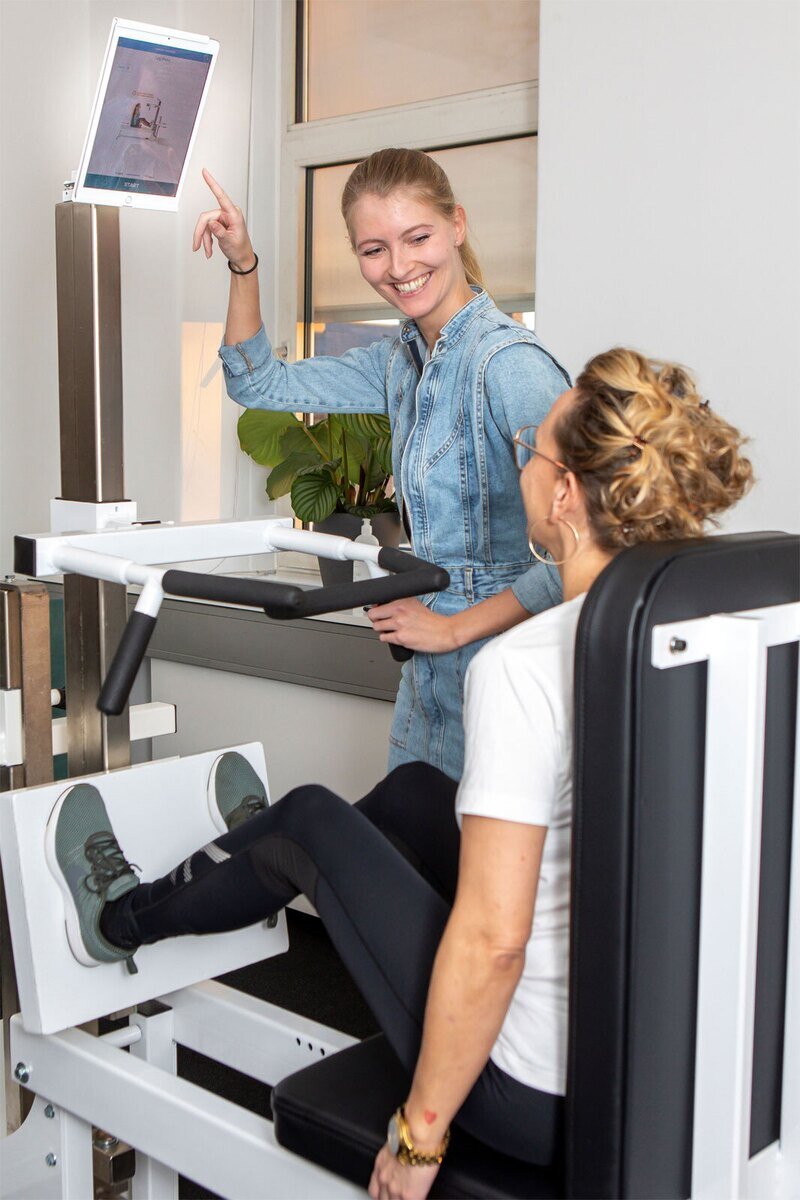 NASA Strong founder shows the way ahead /
NASA Strong founder with client in the studio.