A franchise to beat the bulge
Body Creator, the weight reducing bubble / Body Creator is a franchise to capitalise on health consciousness.
Body Creator is positioning itself as a weight loss program that relies on natural methods rather than drugs.
Weight loss in the quest to combat obesity is big business. It is driven by social pressure, health needs and government action on the subject.
The company Body Creator was founded in 2001 and since the beginning of its operation it has been promoting a holistic approach to the problem of overweight and weight loss. Its method of working is completely natural and avoids starvation diets. It's not only a method for losing weight but first and foremost a program for managing and maintaining body weight.
The Thermo-slim effect
The Body Creator slimming method is based on the Thermo-slim effect, which primarily refers to active exercise in a thermoactive environment, in specially designed thermo-capsules. The method is intended for everyone who thinks they need help shaping their body.
A visit to the Body Creator center begins with an appointment for a comprehensive body analysis, which includes a computerized anthropometric and metabolic analysis of the body and nutritional counseling. Based on this and the individual's overall health, experts determine a completely personalized program. During the program, the physiological response of the body to the treatments is carefully monitored, so that they are adjusted to age, health and fitness capacity. For this reason, an important part of the method itself is the written guarantee for the agreed results that each client receives after the body analysis. In short: if there are no results, the money is returned.
The results of the success of Body Creator weight loss methods speak for themselves. From 2001 to now, across all centers, our clients have lost a total of about 55 tons (55,000 kg), which is about 385,000 centimeters (385 km) of reduced body circumference. These are the results that every new franchisee joins when he opens a Body Creator center in his city.
European Certificate of Franchise Quality Certificate holder
Body Creator shares its methodology and know-how with entrepreneurs by creating centers for healthy weight loss and transformation of the female body with the Thermo-slim method. As a concept it has proved attractive to women entrepreneurs. Body Creator is the holder of the European Certificate of Franchise Quality, which gives it additional credibility in the market.
The key to success is extensive local experience and excellent knowledge of the health wellness market. The experience is shared via training, coaching and continuous improvement. The company also produces the thermo-capsules themselves and based on the practice in them they can guarantee the agreed results in writing. The training of franchisees and their employees consists of training in the field of health and aesthetics, sales and communication techniques, nutrition and time management and so on. The franchise is designed so that all persons, regardless of their previous knowledge and experience, can successfully run this business and ensure a return on their investment within a period of 12 to 18 months.
Units
Croatia: 5 franchises + 9 partners (license)

Slovenia: 2 franchises + 3 partners

Albania:1

Romania: 1
Support for Franchisees
Branding

software and manual for running the center and using its methods

mobile application

equipment

training and coaching of employees and owners

mentoring in the first days of operation

help in the opening phase of the center with the possibility of making a detailed plan for its design

business manuals with forms

positioning and marketing mentoring
Network Requirements
MONO format investment – €30,000

MINI format investment – €43,000

OPTIMA format investment– €52,000

Master franchise for an individual country - €15,000 + opening a pilot center

Business space in a location that has parking nearby (own property or leased space)

Attendance at training

Good communication skills

Previous knowledge of this business sector not required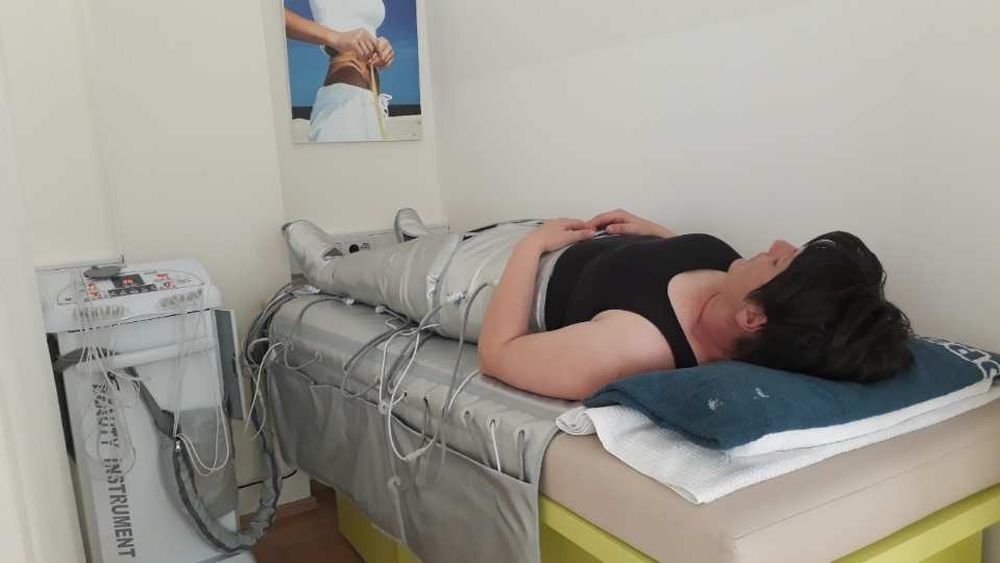 Body Creator treatment /
Body Creator is a franchise combining exercise with treatments.