Chocolate and coffee in Bangkok
Chocafe combining Coffee with chocolate / Chocafe originates from Prague and now has outlet in Bangkok.
Chocafe is a Czech franchise inspired by Belgian chocolate which has opened up an outlet in Bangkok.
The cafe market is a highly competitive one where it pays to stand out and offer something a little different, but not too different. The combination of coffee and chocolate is such an offer. Coffee is a most sociable drink bringing people together and Belgian chocolate is a recognized favorite among chocolate lovers. It's a combination that promises a bounty of socializing in comfort. Chocolate and coffee, living in perfect harmony.
Chocofe is a franchise offering craft exclusive Belgian chocolate combined with coffee. It was founded as shocked chocolate cafe in 2014 in Czechia and has now opened a franchise outlet in far-away exotic Thailand.
The founders saw a niche in offering a cafe with quality Belgian chocolate in the form of a fondue. They acted on their hunch after they visited Belgium and found the best places to source quality chocolate to produce the treats that were offered in their cafe.
'The proof of the pudding is in the eating'
Having weathered the pandemic storm the business is ready to be replicated in the form of a franchise. It offers the potential franchisee training in the recipes that have been developed.
The specialite de la maison is the 40C Belgian chocolate served in many fondue variations that come with side dishes such as fresh fruit, nuts, cookies and pretzels. The chocolate is also used as an ingredient for freshly baked crispy waffles and ice cream sundaes. Traditional drinking chocolate is also available from white to extra bitter, with a summer option of a cold version. However, there is also a range of exclusive original products from Belgian chocolate on offer that is regularly updated. The company is proud of the regular custom it has attracted and the satisfaction expressed by the users with high ratings recorded on Tripadvisor, Google and Facebook.
The product and the concept is the offer package. The products are distinctive and competitively priced and the existing successful business in Czechia a model for development offering know-how and training. The brand is now established and has developed a range of tried and tested suppliers to offer.
Coffee and chocolate, both growing markets
According to the Project Cafe Europe report on the branded coffee shop market the market grew between 2021 and 2022 by 3,2% with 29 out of the largest 40 European markets registering growth. 57% of industry leaders surveyed had a positive view of the current trading environment for coffee shops in their country, up from 33% in 2021.
Looking ahead, many European operators are seeing significant potential in health-focused products and specialty coffee. Products with no added sugar, as well as gluten free and dairy free options are considered to possess the most enduring commercial potential. Specialty coffee is also gaining traction in European markets according to industry leaders surveyed. The majority (65%) believe that consumer appetite for speciality coffee has significantly increased over the last 12 months, an increase of 15% since 2021.
The global chocolate market size reached a value of around USD 127.7 billion in 2022. The market is further expected to grow 4.4% in the forecast period of 2023-2028 to attain a value of USD 165.35 billion by 2028. The chocolate industry's value is being supported by research into the health benefits of chocolate consumption, particularly dark chocolate. Chocolate has been known to lower the release of stress hormones such as cortisol and regularly incorporating chocolate foods into a diet can help reduce health problems. Due to its capacity to make people happy and calm them, chocolate sales are anticipated to rise in the coming years, thus increasing the global chocolate market size.
Units
Support for franchisees
Recipes for original products

Assistance with identifying suitable location

Introductory and continuous training

Constant development and innovation of products and services

Packaging and marketing materials

Marketing support on social media and the internet
Franchise requirements
From cc 65,000 Euro to equip a new cafe

Entry franchise fee : 3500 Euro

Ongoing fee of 4.5% of turnover per month

Minimum 60 m2 of classic cafe space

Location with population 30,000+ in site with large flow through of people

Financial security of the owner

Organizational and business skills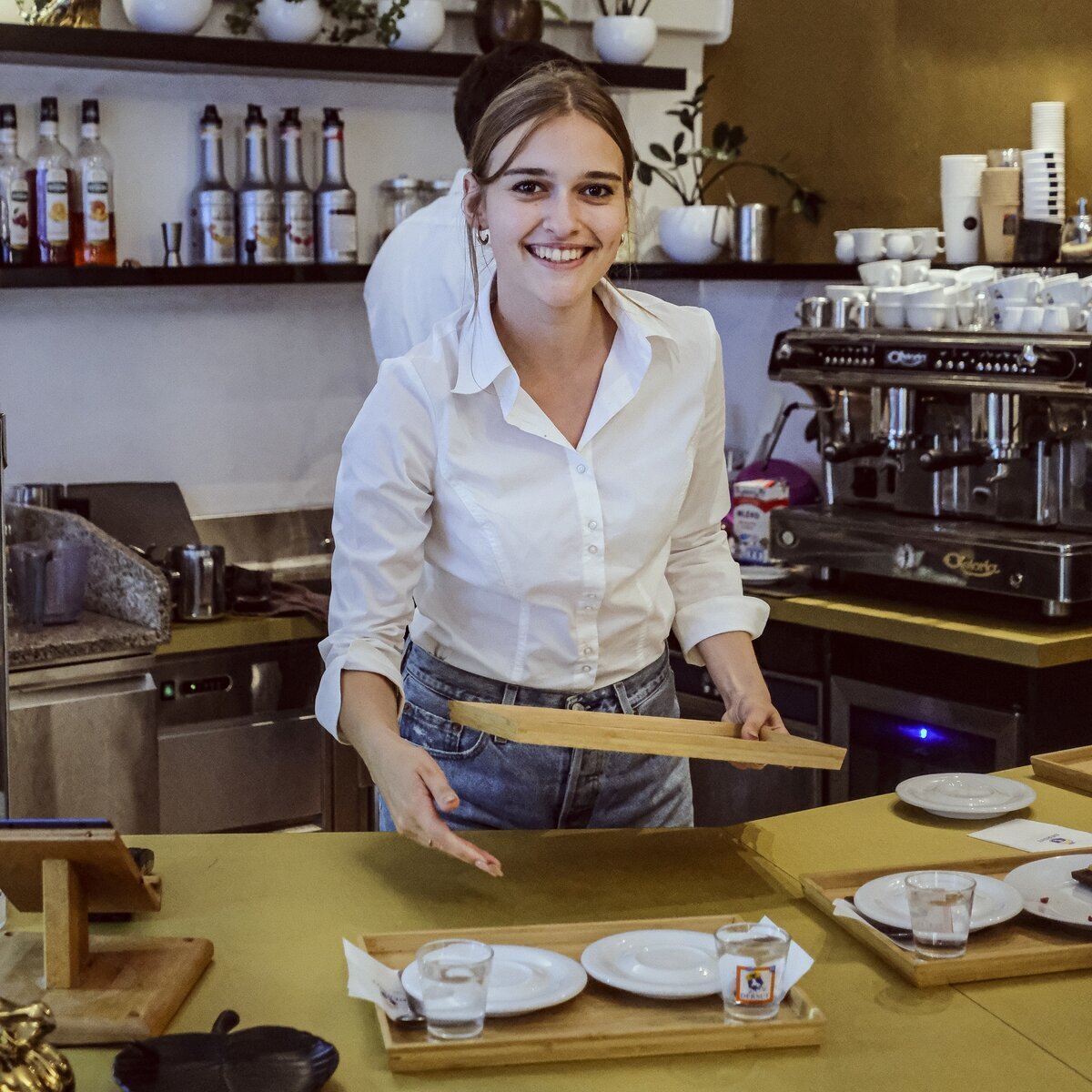 Chocafe service with a smile /
Chocafe has a wide range of recipes on offer in a chocolate franchise with a difference.