Italian Food Leads The Way
Wide Choice / The Comparello Bello menu includes authentic Italian pizzas and pastas, as well as burgers, sandwiches, desserts, salads, and beverages.
There are plans in place for the franchisee to bring the Italian vibe to all European establishments.
Comparello Bello is a Sicilian expression that translates as "my friend." True to the name's origin, three good friends who had just graduated from college decided to pool their resources and invest in a joint venture. They decided to open Comparello Bello, an Italian restaurant that blends tradition and modernity. Comparello Bello's mission is to serve customers with authentic Italian cuisine and beverages at affordable costs.
The restaurant's popularity has soared to unprecedented heights. Despite only being in business for a short period of time, the company generated annual earnings of €110,000 in its third year alone. Upon completion of their sixth year, this sum had increased to €150,000, with a total turnover of €1.2 million.
We spoke to Claudio D'Agata, the sales director at Comparello Bello for further insight into the company's strategy and goals.
What inspired the business idea for Comparello Bello?
Comparello Bello, like many great ideas, arose by chance. We were sitting at a table one day, thinking about starting something new, a different notion of a brewery, and we had also discovered a spot that we loved. However, it was much too large of a space. So, instead of shrinking the space, we expanded the concept! We might even argue that the concept originated from the location and not the other way around. We then looked around and observed that the region was suited for a very diverse consumer target, of various ages, statuses, and types. Sure, our first location in Messina was a historic, economic hub, but it was also a family location, visited daily by visitors, and lively day and night. That's why we decided to make our restaurants operational 18 hours a day so that everyone could be both spectators and participants in our initiative.
What new challenges did you face during the pandemic?
In this case just like the structure we chose before, the location is of vital importance to us. Our customers are comfortable with our hours. the closure chose what our next actions would be. While developing our online platform, we focused on takeaway and delivery. All of this is done with care and attention, which is made easier by the mutual trust that connects us to our suppliers.
Where do you want to see Comparello Bello grow?
Is "Anywhere" an acceptable response? We aim high; this is our secret. You can aim for a 3, but you should always strive for a 10! Right now our objective is to launch a new franchise in Poland, a country that, although different from ours, stands out for its entrepreneurial spirit, drive to succeed, and open-mindedness.
What qualities do you look for in a franchisee?
There are many, but never too many! We are looking for youthful partners, both from within and outside. But, after all, age is only a number. What is important is that they have a sharp and dynamic mindset and that they are open to change, since we welcome new ideas always and despise monotony. We demand transparency, fairness, mutual trust, and entrepreneurial bravery.
When can you expect the first profits to appear?
"Expect" is not the correct term. Our objective is to cooperate together with franchisees, to help each other reach a common goal. Our process consist of reaserching the region, investigate our target audience, trust our experience while being innovative and coming up with new ideas.. If everything is done correctly, the earnings will flow sooner than later.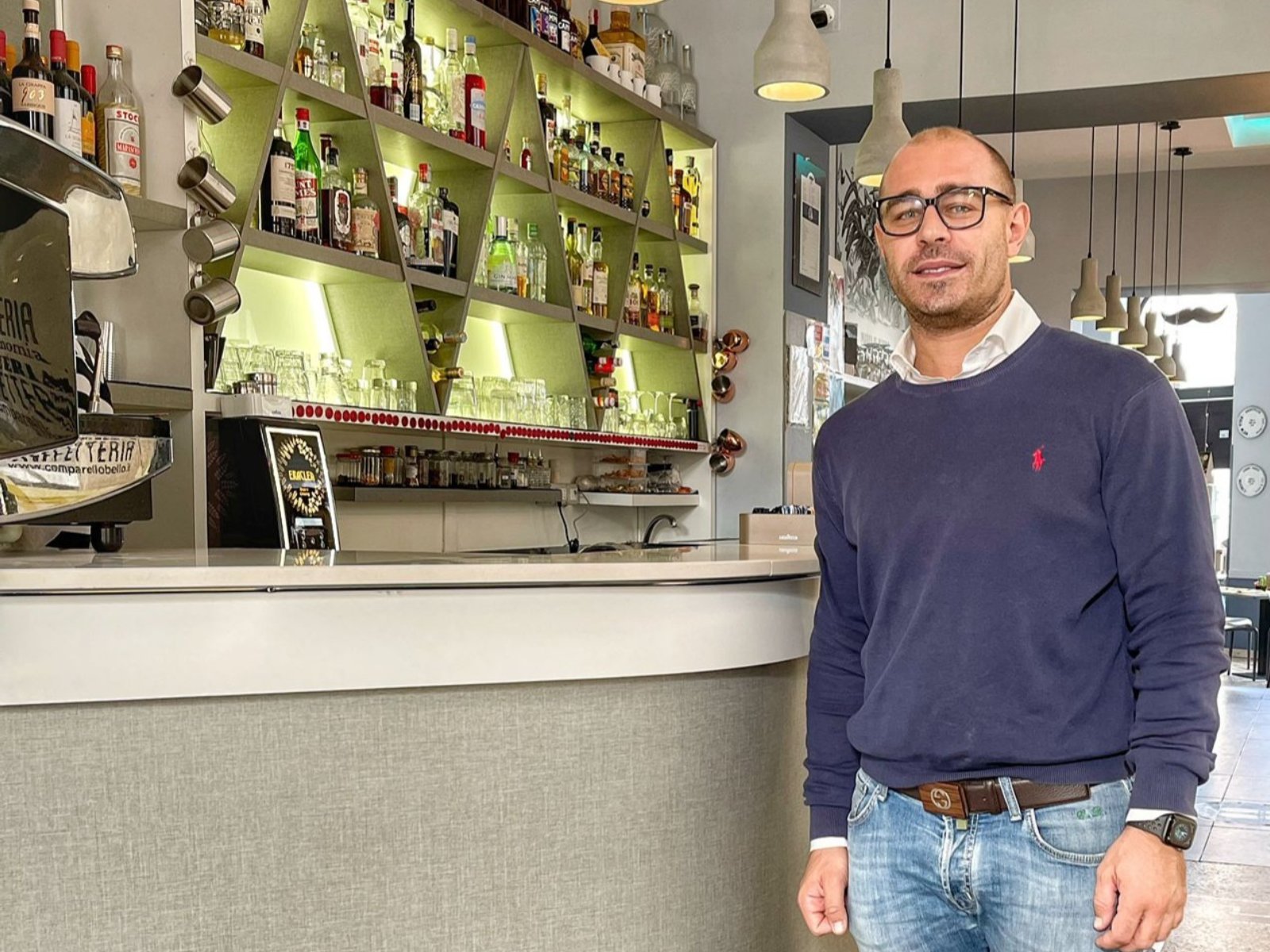 Pandemic-proof /
"To counteract the epidemic, we completely revamped our Palermo location. Through agreements and conventions with the district's offices and workplaces, we have converted our restaurant into a business canteen. If you are willing, you can make the most of even the worst situations," adds Claudio D'Agata.