The Makery is rethinking restaurants
Social & Fun / Makery aims to reshape the restaurant industry.
Makery is the world's first DIY restaurant where cooking, not eating, is the primary attraction.
This creative Hungarian concept is making its way across the world. Makery's first two international restaurants have already opened in Vienna and Bratislava. Makery is a DIY restaurant originating from Budapest, Hungary's capital. For the last five years it's become a popular spot for both locals and tourists. Diners select their meals using an easy-to-use tablet - but rather than a fully prepared meal, customers receive pre-chopped ingredients to cook the dish themselves!
Diners then make their meals by following the instructions via a simple video tutorial on the same tablet. Makery provides all of the equipment required for guests to make their own meals. The meals take about 20-25 minutes to complete. Here, Makery's vision is completely realised—cooking becomes a pleasant, social activity, in which, even in larger groups, each member can select from a wide range of food choices and work together at a large table.
Daniel Vitary, co-founder of Makery said, "We live in a consumerist culture. We sit at a restaurant, waiters serve us, and chefs cook for us. Makery's philosophy is more inventive. We wanted to offer people the chance to be creative. What distinguishes Makery from other restaurants is that Makery is all about how you can artistically create anything - how you can make a complete structure out of food. Guests will always have a happy smile on their face," Daniel said.
Makery's concept is also popular with businesses because of the creative, problem-solving aspect of their cooking process. Friends and family aren't the only ones that come to the restaurant. Companies often bring their employees to Makery as a form of team-building experience.
"The experience, not the food, is our primary focus. It's not a cooking class. Rather, it's an adult playground. We supply our guests with all the necessary equipment and ingredients and then they are then free to create their own meals using our unique software. This makes our experience a really one-of-a-kind," Mr Vitary said.
Daniel Vitary happily announced to Franchising.EU that they are also intending to establish two more restaurants in two new European cities this year. Furthermore, Makery is currently in negotiations with potential investors from Milan, Barcelona, Athens, Brussels, Berlin, and Stockholm. Vitary is confident in the concept's success, as shown by the 5-star customer satisfaction rating received by the first Makery in Budapest.
Own Units
1
Franchise Units
2
Support for franchisees
Unique state-of-the-art IT-system developed by Makery.
Customer reach with working service packages.
Full on-boarding, training and support.
License to use Makery trademarks.
Fully described plans (from interior to daily operations).
Proven business model .
Centralised marketing support.
Sales, production, planning and data analysis, and administrations.
Tablets and equipment.
Support in site selection.
Pre and Post Launch support.
Business management know-how.
Access to vendors and suppliers network.
Manual for recipes.
Online digital material.
Social media package.
BASIC NETWORK REQUIREMENTS
Experience in gastronomy or restaurant management is not mandatory but the franchisee is expected to have leadership abilities, the capacity to inspire, and to encourage.
The premises should have a minimum size of 100-200 m2 and a capacity of at least 50 seats.
Appropriate ventilations.
EXPECTED TOTAL INVESTMENT
EUR 250k-400k (negotiable).
KEY FIGURES
No initial franchising fee.
Negotiable service fee.
Marketing fee: 3%.
Royalty: 8% turnover (covers franchise package).
Above EUR 1 million in expected returns.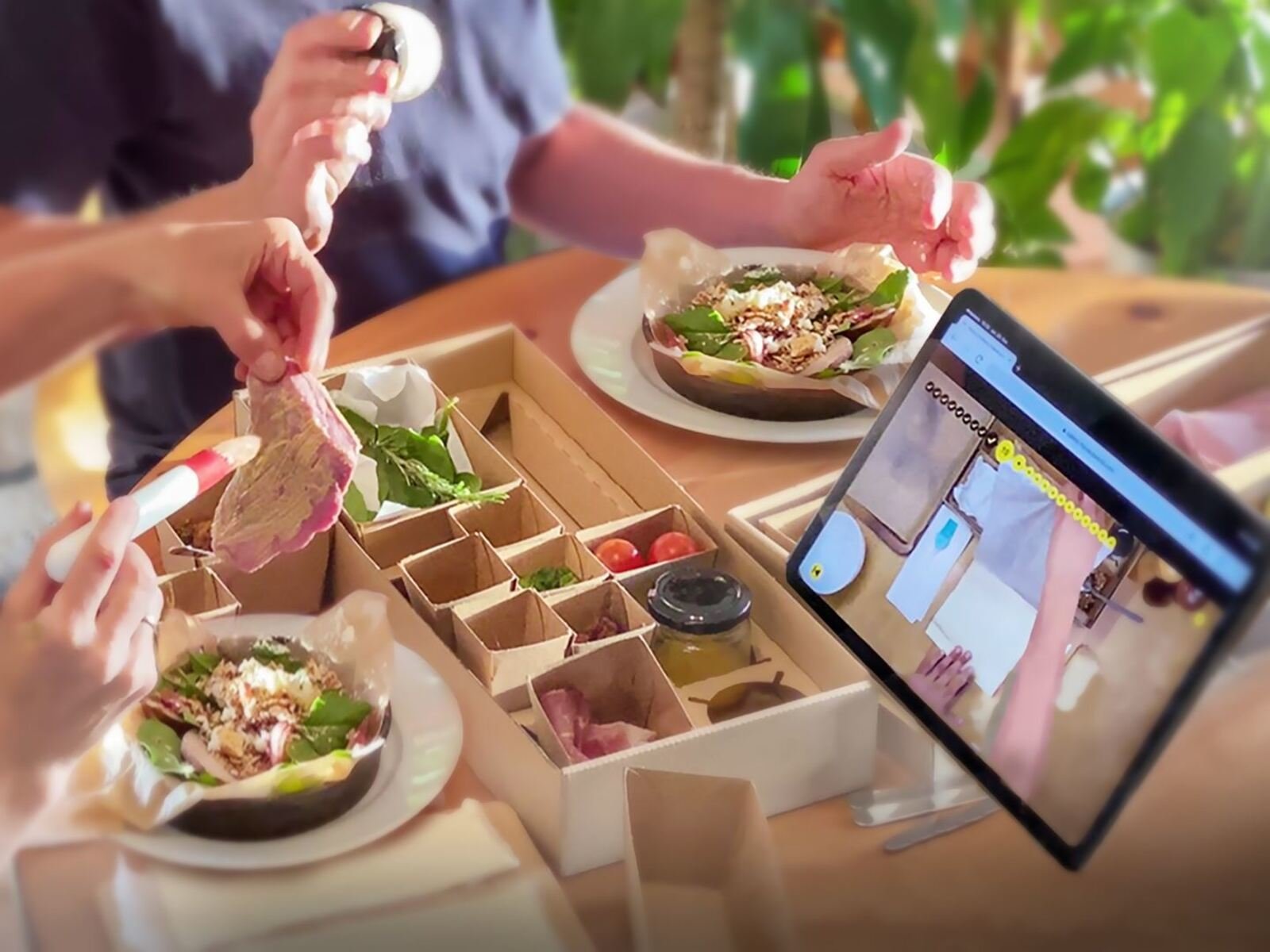 State-of-the-art software /
Makery utilises technology to enhance the culinary experience.