Papilonia's exotic experience
Butterfly house / "The pandemic slowed down the negotiations, but did not end them, which we consider an optimistic promise."
- We're confident a compelling product with a strong financial return would attract investors - says owner of Papilonia, Zbyněk Černý.
Papilonia is a new trending tourist attraction. This butterfly house in the Czech Republic plays host to over 600 butterflies in an artificial model of a tropical rainforest with multiple exciting atmospheric zones that imitates a real-life butterfly habitat. This innovative 'hotspot' idea gives all ages a safe and close encounter with tropical butterfly species rarely seen.
This vision to start this enterprise struck Zbyněk Černý on trip to Cambodia. Mr Černý wanted to bring the beauty of nature from different parts of the world to Europe. This new idea makes it available to enjoy this unique experience from anywhere. We interviewed the Papilonia owner, Zbyněk Černý, for further insights on this amazing franchise concept.
Where did you get the inspiration for the business concept, and why did you decide to franchise?
The intention was to create a natural habitat without access to daylight so that it is functional in indoor spaces with a high concentration of people for better commercial use. The number of residents in these areas, as well as future tourists, is crucial because it provides easy accessibility for visitors.
We extensively tested different technologies, modified the premises and the materials used. After successful testing, we launched the concept – and patented it. It's presented as an environment in which about 600 live butterflies of more than 40 species thrive. The project was conceived as a franchise from the very beginning.
How did the pandemic affect the functioning of the Papilonia Butterfly Houses?
2020 was a year of uncertainty, followed by long-term caution. This will slow down Papilonia's development over the long term. Although we are being contacted by potential investors, the time is very difficult to start an international franchise cooperation. For example, as soon as one investor from Barcelona began to look for a suitable area for the Papilonia concept, quarantine was announced in Catalonia. When a potential investor from Slovakia wanted to come for a viewing of the existing premises, borders were closed.

Had it not been for the Covid-19 Crisis, the Papilonia concept would have already been implemented in Germany or Abu Dhabi. We must wait and see what effect the pandemic has on the project. In the best case, there will only be a delay in the development of the project and the expansion to other countries will take place later. In the worst case, we will lose a part of the existing or future candidates for cooperation, which will set us back in our activities. Since March 2020, in the Czech Republic, our premises have remained closed apart for a three-month period. We simply have to be patient and wait until we can work fully.
What is your vision for 2021 and the coming years post-pandemic?
If the coronavirus situation stabilises, we will divide our future plans into two possible scenarios. Our first step is to work with the interested parties from Spain and Slovakia to establish a foreign franchise. For the second plan, our goal is to identify and recruit new investors who want something completely new and unique. We are planning a variety of marketing campaigns to coincide with our reopening. These include price reductions, loyalty programs for repeat visitors, and the addition of more interesting and aesthetically pleasing butterfly species. We're convinced that an interesting product with a very good economic return will find its investors.
Foreign tourism has been declining; are you shifting your attention to domestic tourism?
We are currently in negotiations with approximately ten foreign investors regarding the development of Papilonia projects in five countries where we have franchise marketing. However, we wish to increase the number of targeted markets. We anticipate opening three to four new Papilonia franchises within the next year within the EU. It relates to our strategy of assisting our franchisees with their Papillonia projects from start to finish. It refers to everything from site selection, styling, design, implementation, and commissioning to ongoing support at the start-up and operation stages.
The franchise agreement also guarantees the creation of a functional habitat in which butterflies can live as if they were in their natural environment. The supply of butterfly pupae for individual franchisees is another reason for our focus on EU countries. This is a process that is governed by customs, legal, and sanitary regulations. We have detailed it for EU countries.
Who are your main competitors and how are you different from them?
The project is unique and at the moment we do not know about any identical concepts. We presented our project at the World Symposium of butterfly house operators IABES, in Orlando, where there were about 100 representatives of butterfly house operators from all over the world. There, it was pointed out that this was a new idea which had not been realised yet. This implies that our only competitors are the existing butterfly houses of the classic concept.
Unlike Papillonia, most of the existing butterfly houses are realized as stand-alone structures, always with daylight access. This results in high operating costs, both for building maintenance, as well as for keeping stable temperature, humidity and other air quality parameters. For this reason, butterfly houses are mostly operated by zoos and botanical gardens, municipalities or other public organizations with less emphasis on the economy compared to private entities. This also determines the places where butterfly houses are built. However, the Papilonia concept can be placed as a box in any place, even in the centre of cities, wherever there is a high concentration of people. These are for example, shopping centres, entertainment centres, swimming pools, food courts, etc. Simply wherever there is an internal space with controlled temperature and a space of about 200 to 250 m2.
How fast are you developing as a franchise?
Currently, we are running one of our own Papilonia butterfly houses and three franchises. Realisation from request to opening of our franchises was implemented during 2019 and 2020. Before the pandemic, but also during it, we were negotiating with potential partners from Spain, Slovakia, Germany, Austria and Poland. The pandemic slowed down the negotiations, but did not end them, which we consider an optimistic promise. Our interest and focus on foreign markets are also based on the fact that, in the Czech Republic we will be able to build only one or maximum two Papillonia projects in accordance with our local strategy.
Expected total investmet
Investment: PLN 1-1.2 million depending on the building (Approx. €250,000)
No monthly fees
Expected return on investment: 3-4 years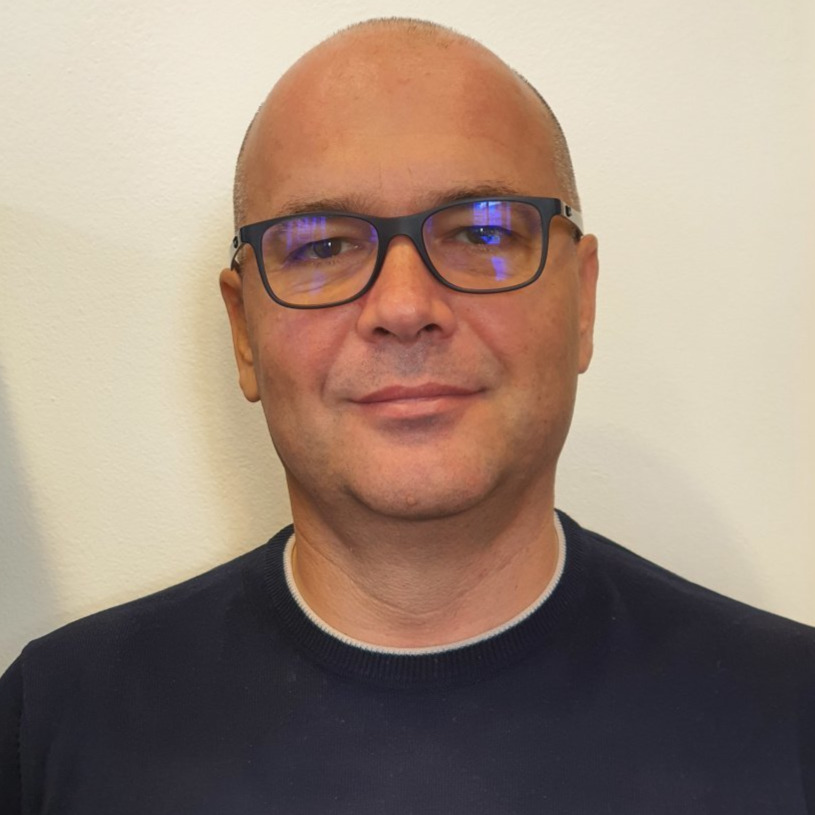 Zbyněk Černý, Papilonia founder /
"We are the only ones in the world to create and operate the Butterfly House under artificial lighting and, as a result, we can put it anywhere and in any space."