Pizza Hut of the future
A year of setbacks / In 2020, Pizza Hut made $12.03 billion in gross sales, 7% less than the previous year.
After a low performing 2020, Pizza Hut jumps out of the blocks to do business.
Who is Pizza Hut?
More than 60 years ago, brothers Frank and Dan Carney borrowed $600 from their mother and set out to change the way the world experienced pizza. In 1958, the Carney brothers opened their first store in Wichita, Kansas which they called Pizza Hut because the sign they bought only had space for 8 letters. From humble beginnings Pizza Hut has grown to become one of the most recognisable restaurants and is the second largest pizza company in the world, just behind Dominos. The brand currently has 17,369 restaurants across 110 countries worldwide – about 99% of which are run by franchisees.
The company's global headquarters are based in Texas (USA) and are a subsidiary of Yum! Brands, Inc. (NYSE: YUM). Yum! Brands is one of the world's largest franchisors who also operate other major franchises such as KFC and Taco Bell. Despite being ranked the second largest in revenue share, Pizza Hut actually has more restaurant locations in the world. This innovative brand was the first company to offer online pizza delivery in 1994, launched a pizza into space in 2001, and was the first company to deliver pizza to the White House.
How are they currently positioned?
In 2020, Pizza Hut hit a 5-year sales low, losing 7% in profits from 2019 to 2020. But the company has bounced back in 2021, marking a recent 8% quarterly increase in profits. It's off-premises channels outpaced its overall performance rising 18% during the same period. Turns out this is the best quarterly result in a decade for the company. Some commentators have speculated that this has to do with the reimaging of Pizza Hut and their pairing with 'Beyond Meat" to offer a meat-flavoured vegetarian range.
Despite a steady growth in worldwide store numbers, Pizza Hut's overall results were actually beginning to struggle due to their large outdated 'Red Roof' dine-in model. According to Statista, Pizza Hut lost 1,064 units in 2020, versus the previous year; a 6% decline. However, this loss had little to do with the global pandemic. Rather, the high closures in the Pizza Hut system during 2020 were a result of previously announced efforts to accelerate the transformation of the Pizza Hut restaurant into contemporary and delivery-based business models.
CFO of Yum! Brands, Chris Turner said on a call with investors at the end of 2020 that their franchises are being primed for future growth. "COVID has hastened the transition and the closure of casual dining-based restaurants. We have more work to do and we expect this to weigh on unit growth into this year... We are entering 2021 from a position of strength," he said.
Where are they doing well?
It's hard to spotlight every region in a network across 110 countries, however there have been some major deals that show supreme market belief in the pizza brand.
First of all is Pizza Hut's relationship with Yum China, which is an independent publicly-traded spin-off established in 2016. Yum China has entered into a Master License Agreement with Yum Brands who is now the exclusive licensee of the KFC, Pizza Hut and Taco Bell Concepts for restaurant services in the massive Chinese market. Following the separation, Yum China became, and continues to be, the largest Pizza Hut franchisee. 3% profit of the 2,249 stores in China become royalties for Yum Brands. Pizza Hut in China is a totally different experience than Pizza Hut in the West, boasting fancy décor and even silver cutlery.
In addition to Yum China, Pizza Hut recently have cemented a few other significant relationships. This includes their strategic alliance with Telepizza Group S.A., which is the master franchisee of Pizza Hut in Latin America (excluding Brazil) and portions of Europe. Also, strengething their relationship with large franchisee, the Flynn Restaurant Group. Flynn Restaurant Group is an existing YUM franchisee who recently acquired a further 950 Pizza Hut U.S. restaurants. This makes them the largest operator of Pizza Hut restaurants in the U.S.
Where are they going?
The company is going through a global restructuring to suit the demands of today as some of the biggest brands battle against smaller edgy chains to stay cool. Pizza Hut have a goal to make themselves "America's favourite pizza" again though a homage to pop culture and nostalgia, following in the footsteps of McDonald's and Burger King who have also gone back in time to go forward.
According to Pizza Hut's Interim President, Kevin Hochman, rebuilding the brands image starts with real estate. "We have to get back to building new stores again," Hochman said. "The way to do that is to have really attractive four-wall economics in a Pizza Hut restaurant, and we've made dramatic progress on that over the last year," he said, highlighting that profitability has increased by 30-50% across many locations in 2021. "When you have better… economics, franchisees get more excited about building new stores, so that's number 1!"
Furthermore, many companies have taken note of the online shift and need for stronger marketing systems. In their post pandemic transformation, Pizza Hut under Yum Brands has made huge steps forward in its digital marketing and technological approach. This year, Yum Brands have acquired the artificial intelligence performance marketing firm, Kvantum and the chatbot developer Tictuk Technologies in a bid to better optimise their business.
BUSINESS CARD
Required franchise investment: £249,300 - £1,800,493.
Minimal Capital Required: £294,000.
Franchise fee: £20,840.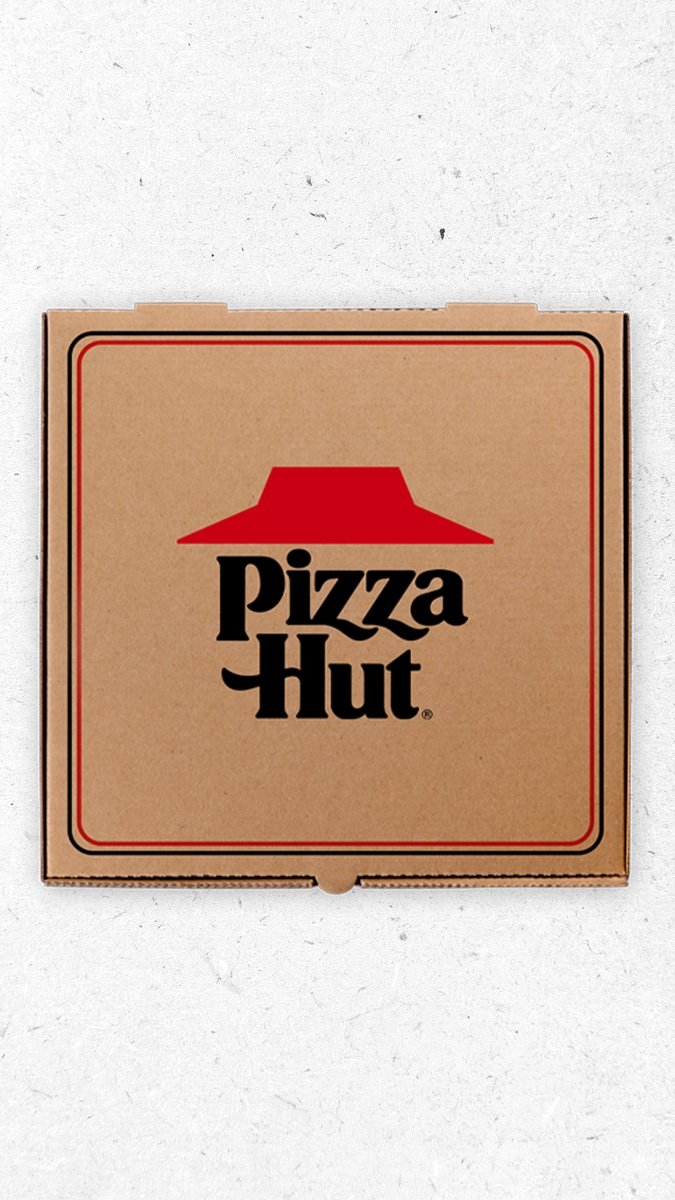 New world marketing /
Digital sales across the Yum Brand portfolio reached a record $17 billion in 2020.