Paul Bakery's first UK franchise
Franchising forward / The bakery group believes that franchising is the best way to grow outside of London in the UK.
Paul has secured their first franchise partner in their UK market expansion.
The French boulangerie and patisserie chain, Paul, currently self-operate 35 stores across the UK.
Last week the company handed over their first franchising rights in the UK to the renowned father-and-son hospitality duo, Matthew and Graham Allen, who took over the operations of the Oxford based store.
Matthew Allen has 18 years of hospitality experience under his belt, whilst his father, Graham, has led a successful executive career with large international restaurants and retail companies, including Yum Brands, franchisor of brands such as KFC and Taco Bell.
"Our number one priority is to contribute to Paul's continued success by delivering the same exceptional customer experience that it is well known for," says the duo.

"We truly believe Paul has a distinctive offer which is unmatched by competitors in the UK market," they said.
The Oxford location is the first of ten stores the Allen's are set to open and operate in the Southeast over the next decade.
Paul CEO, Mark Hilton, believes the successful expansion of their brand outside of London is best driven by strong franchise partnerships.
Hilton says the father-and-son duo have a clear vision for the Paul franchise and know the industry inside-out.
"Their knowledge and desire to grow alongside Paul means they are a natural fit, and we are very excited that they are joining the brand and taking on this exciting opportunity," he said.
The Paul bakery group is currently looking for partners across the UK who share a passion for the brand, have industry experience and the capability to expand the business that matches their high standards.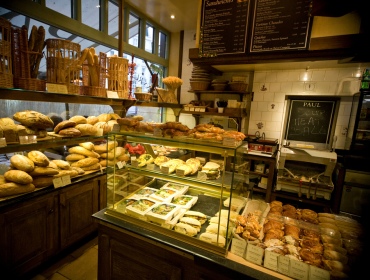 A clear mission /
Paul aims to serve fresh, high-quality products daily.