Innovative language teaching
When learning becomes fun / The company focuses on real-world learning, incorporating games and other fun activities to engage the attention of children.
Ukrainian children are becoming native English speakers with LaLa English.
About 1,300 children are born in Ukraine every day. Lala English believes this next generation of children must have access to quality education outside of public institutions in order for them to gain a genuine fluency in English. They claim that modern parents now understand the value of speaking an international business language, such as English, and that for best results, it should be learned from an early age.
The Lala English language studio was developed for the integral development of children and teenagers, for ages 1-16. Their methodology develops both the feeling of language and personal self-esteem of every child. Each lesson is based on life situations where children naturally get language experience. Every teacher receives a sort of superpower during the training at Lala University in order to be able to support, understand and believe in each student.
All the students are provided with a personal educational map based on the results of the placement test. The map includes a detailed description of the learning way and schedule of every child.
The objectives of the teaching process:
The first goal is to provide students with the space and time during which they could feel and express themselves.
The second goal is to provide the necessary pedagogical support to students in their learning English.
The third goal is to build and maintain the confidence of students at the highest level.
Unlike in public systems where children are often left behind, at Lala English, teachers take responsibility for the results of each student. Teachers are required to enter data on the material covered and recommended lessons according to the type of students. They also use feedback samples and enter specific data for each child, so that parents can be sure that their child is progressing.
Over the last eight years, the business has used franchising to grow into six studios across the Ukraine. LaLa English now caters its teaching to over 600 language students. The company is currently on the lookout to expand to further cities.
Alla Smarzh, Founder of the Lala English Network said: "My goal is to create a Lala English franchise network with a branch in every large and small city of Ukraine, so that every child has access to quality education."
Smarzh, is passionate about education. On top of 22 years of teaching experience, she has over nine years of management experience. As the brains behind the whole operations, Alla developed eight different workbooks for children, using more than 50 different author's materials. Working books include: methodical descriptions for teachers, a disc with English songs, and a variety of games to promote real-world learning. If you think you can benefit, at the benefit of the next generation, get in touch!
COMPANY OWNED UNITS
6 x Ukraine
FRANCHISE UNITS
5x Ukraine
SUPPORT FOR FRANCHISEES
Their support team is available daily to help each franchisee with business, administration and marketing assistance
They have an experienced pedagogic development team. All teachers will be trained by our support team to get ready to work with children from 1 to 16 years old
The company provides educational programs for children from 1 to 16 years old
They constantly develop new programs so that the franchisees have additional opportunities to achieve business goals
They offer regular training and mentoring programs designed to help each franchisee to develop all needed skills to make Lala English studio stand out
Their franchise models are designed to suit your local market environment
Geographical protection is guaranteed
What are the next steps before the grand opening?
To sign the agreement
To approve the site
To equip the studio
To have the team
To announce the grand opening
EXPECTED TOTAL INVESTMENT
Total estimated investment: € 35 000 – € 50 000
Initial franchise fee: €15000
Royalty fee: 15%
Advertising fee: € 500
Payback period from 14 months
Net profits vary between large or small school franchise formats
BASIC REQUIREMENTS OF THE CONCEPT
They are looking for prospective franchise owners who are interested in running a private teaching business and making a positive impact on the lives of our students and community.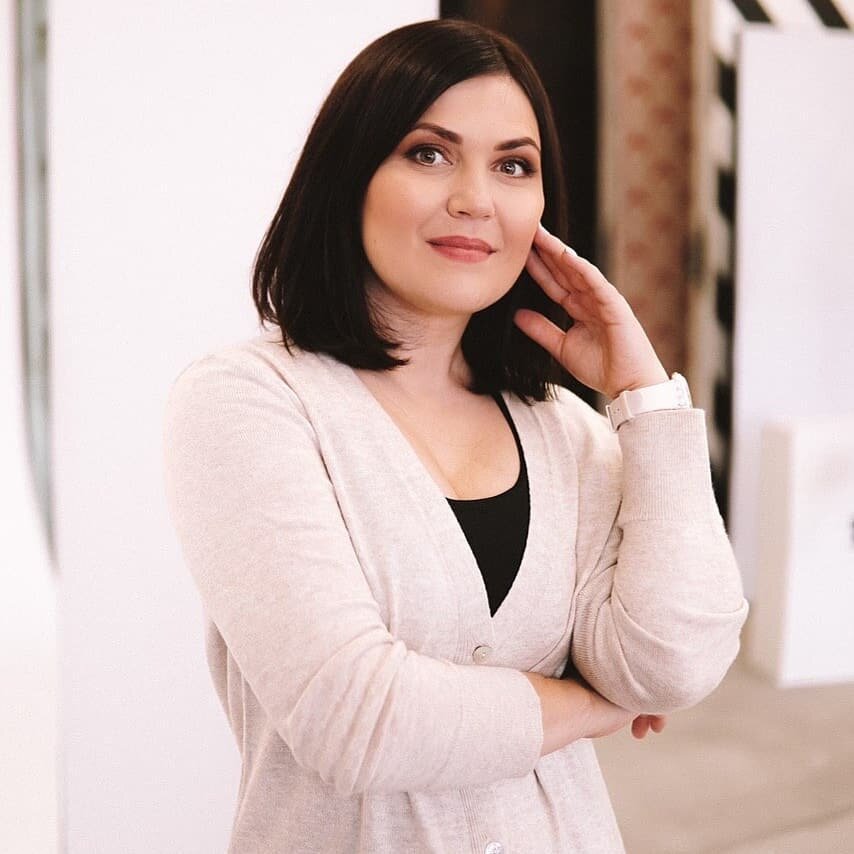 Alla Smarzh, Founder of the Lala English Network /
"My goal is to create a Lala English franchise network with a branch in every large and small city of Ukraine, so that every child has access to quality education."