YARGICI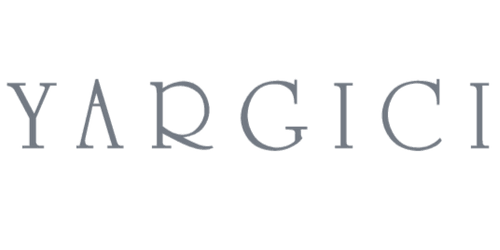 information about the franchise system
description of franchise concept
"We celebrate curiosity. Because there are more places in the world than we can possibly travel. Because there are more fantasies in our heads than we can imagine, and more feelings in our hearts than can be felt. We celebrate everything and everyone that keeps us curious – curious to find new materials, discover new craftsmanship, and meet new people who become close friends.
We create and curate inspired pieces from all over the globe so you can experience it in every corner of your life, live every day to the fullest, and continue chasing after the things that keep you curious."
franchise units
80 stores in Turkey and 2 stores in Poland, 5 stores in Azerbaijan, 1 store in Lebanon, 2 stores in UAE and 1 store in Cyprus.
photo of a unit
information for franchisees
support for franchisees
You can be a part  of Yargıcı's inspirational world.
In the scope of franchise and master franchise contracts:
Location, time and cost feasibilities,
All the required educations about substructure and system establishment
All support required educations about store architectural design, decoration planning and visual arrangement is provided by YARGICI.
expected total investment
Investment Cost:
Approximate decoration costs for foreign countries is around $250/m2.
The retailing equipment determined in accordance with the square meter of the store (hangers, mannequins, information processing system and etc.) are not included within the above mentioned amount.
Participation Fee:
Bank Guarantee letter should be given by investors which will cover annual product purchase, and no additional cost will be requested for franchise.
Commercial conditions which is mentioned above, vary from country to country
basic requirements of the concept
The required specifications of requesting Franchise:
Being experienced on retailing and retailing textile product sales.
Having a substructure for being able to provide continuity and establish the corporate staff.
Having strong financial structure.
Our store standards:
Locating in the range of 150-250 m2, at textile retail floors of shopping centers and/or on the main streets, on the arteries where the shopping traffic is dense and being approved by Yargıcı.
Being convenient to the corporate identity and retailing operations of Yargıcı.
information about franchisor
Contact person for candidates
Mesut Suren

Information in the franchise opportunities catalogue comes directly from the franchisors. Before signing any franchise agreement, candidates should assess the suitability of the franchise offer. The publisher reserves the right to verify the list of franchise systems and information about franchisors in the catalogue. Please contact us, if you believe the information you receive is false or out-of-date.
PROFIT system sp.z o.o., the publisher of the FRANCHISING.eu portal, does not collect or process information sent via the contact form. All information entered into the contact form is sent as an email to the franchisor. The entity receiving your details uses it to provide you information about their franchise system. Sending any of your personal data is voluntary. The entity responsible for collecting and processing any personal data is the franchisor receiving the contact form.