Safety sells in Eastern Europe
Cost preparation / Applicants for any Ardon license should prepare for an investment of around 300,000 CZK/ 12,500 EUR (Based on the approximate store size of 100 m2).
"Any time is a good time to start a franchise business," says Petra Tománková, Development Manager of the Ardon Workwear business network.
How's the Ardon network currently performing in the Czech domestic market?
We are doing well at the moment. In the autumn of last year, our long-term franchisee opened our biggest store yet in the city of Přerov, which is in the Olomouc region of the Czech Republic. Our network has also expanded to include another franchisee, who is opening a store in the city of Dvůr Králové nad Labem in the coming weeks.
Our existing franchises are doing well and are all operating with thriving retail sales. Their sales increased in the second half of this year, which makes us very happy, and is a reflection of both our great cooperation together and their ongoing work commitment.
How many Ardon stores are currently operating on the market?
We currently have three brick-and-mortar stores and four franchises. We have another franchise under discussion, so we'll see how the negotiations turn out. We register applicants for franchise licenses mainly from the Czech Republic. However, we are also interested in the markets of Poland and Slovakia.
Are you successful in finding new franchisees?
We find new franchisees mainly through your Franchising.cz portal. There we find quite a lot of interested parties, however, not everyone is suitable for our franchise, or, for example, does not have an adequate premise for a store. A person interested in a franchise must have an appropriate personality profile, have contacts, know their surroundings, be passionate about cooperation and have sufficient financial resources to open a franchise point.
From your point of view, when is the best time to start a franchise business?
In my opinion, any time is good time to start a franchise business. If someone has the desire and determination to start a business under the wings of an established brand, it's always a good time. It is necessary to choose the right franchise concept that suits them. There really are so many opportunities in places like the Czech Republic; where the licenses offered are of a high level.
I think that if someone is thinking about starting a franchise, they should think about it for a long time, and keep an eye out for options. They should observe, say, a particular brand, consider the risks and costs, and save money to start a business - and invest - precisely to protect it from inflation.
What are your plans for further network development this year?
We would like to expand our network and introduce another franchisee; focus on improving our system; and improve services for our franchisees. We care very much about their maximum satisfaction. We would also like to address the idea of ​​expanding into foreign markets and choosing the right way to expand.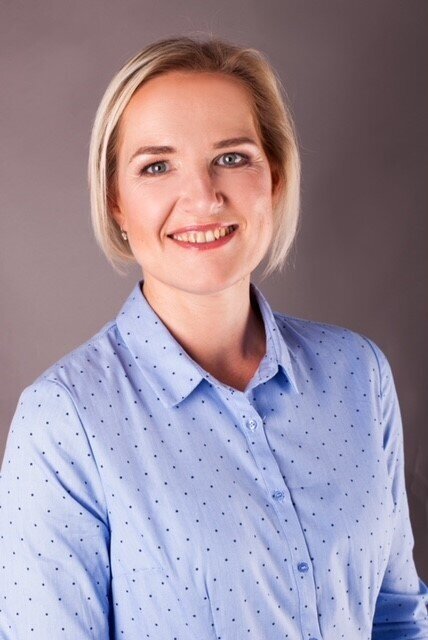 Petra Tománková, Development Manager of the Ardon business network /
"Ardon franchisees can either be a complete novice in the field or an experienced entrepreneur who is already active in the field, as long as they fit the profile."