Canadian style education in Europe
Present around the world / Globally, the Maple Bear franchise has already proven to be a reliable business opportunity.
Discover how to join the booming education industry as a Maple Bear partner.
Maple Bear Education System was established in 2004 to bring Canadian educational methods to children globally. Maple Bear provides a variety of educational institutions, including preschool, primary school, and high school. Classes at Maple Bear are bilingual (English and the local language) and follow the Canadian approach, which is focused on a child-centered and activity-driven methodology.
With operations in 17 countries and over 40,000 students, this business is now one of the fastest-growing education brands. For many years, the Maple Bear school system has grown as a result of the successful Canadian bilingual curriculum and its methodologies.
The education company aspires to build an individual-centered education system. They aim to prepare students for life by instilling enthusiasm, critical thinking, and a drive to study throughout their lives. The Maple Bear program is designed to address a child's development comprehensively. It is based on the Canadian education system, which is ranked among the best in the world.
Yann Bidan, Director Executive of Maple Bear for Central and Eastern Europe, says the company wants to expand its global franchise business model into Central and Eastern Europe. "Our aim in this region is to establish a safe and stimulating education system that will transfer best practices from the Canadian bilingual curriculum and teaching style while also adapting to local laws and curriculum," said Mr Bidan.
"The position of our schools is very specific," he continued. "Although it is an international system, Maple Bear is registered in each market as a local educational institution, which as we have already pointed out, adapts to local regulations. This means that it accepts the local curriculum, but upgrades it by applying the Canadian curriculum and the best Canadian teaching methodologies and strategies," explained Mr. Bidan.
Maple Bear is more than simply a license, it's a complete franchise. Recipients of the Maple Bear franchise can count on a comprehensive package. "It is very important to point out that this type of partnership is not just about assigning a license for the curriculum, which is a typical and quite common practice. It is about the transfer of the whole concept, teaching strategies, curricula and, above all, serious training that is not one-time, but permanent."
Another important feature is that by purchasing a franchise each partner has the right to open all 'formats' of schools, from kindergartens to high schools. "The franchisee has no obligation to open the entire spectrum of schools, but may simply start a kindergarten for example. When he decides to start a new phase of cooperation such as opening a primary or secondary school, he has already secured that opportunity."
The franchisee also has access to an online platform that contains a comprehensive curriculum for children from 3 months to 18 years of age. Partners will also get an operational school management manual. "For us, the curriculum is a living being that breathes and evolves. Therefore it is continuously updated and supplemented with the newest best practices of Canadian education," he said.
NUMBER OF UNITS
Own Units:
Franchise Units:
FRANCHISE UNITS
Support in developing a business plan.
Site election.
Architectural Support.
Employee training support.
Defining marketing and communication strategy .
Support in organising the procurement of necessary funds.
Business start-up support.
Emergency plans and manuals.
Guides for employees, students and parents.
Assistance and support in hiring staff.
Initial training and ongoing training (on-site, in-school) and ongoing counseling.
Virtual Academic Director assigned to each individual franchisee.
Canadian methodologies and teaching strategies.
Regular curriculum updates.
Conventions for teaching staff and school owners.
Websites, social networks, email.
An online library of marketing materials.
Content for social networks.
National promotional campaigns.
BASIC NETWORK REQUIREMENTS
Entrepreneurs that wish to expand their company in the education sector.
English language school owners.
Entrepreneurs who have little educational background but a great drive to grow within the industry.
KEY FIGURES
One-time initial paymen: EUR 45.000.
Franchise Fee: 8%.
Marketing Fee: Depends on the country of operation.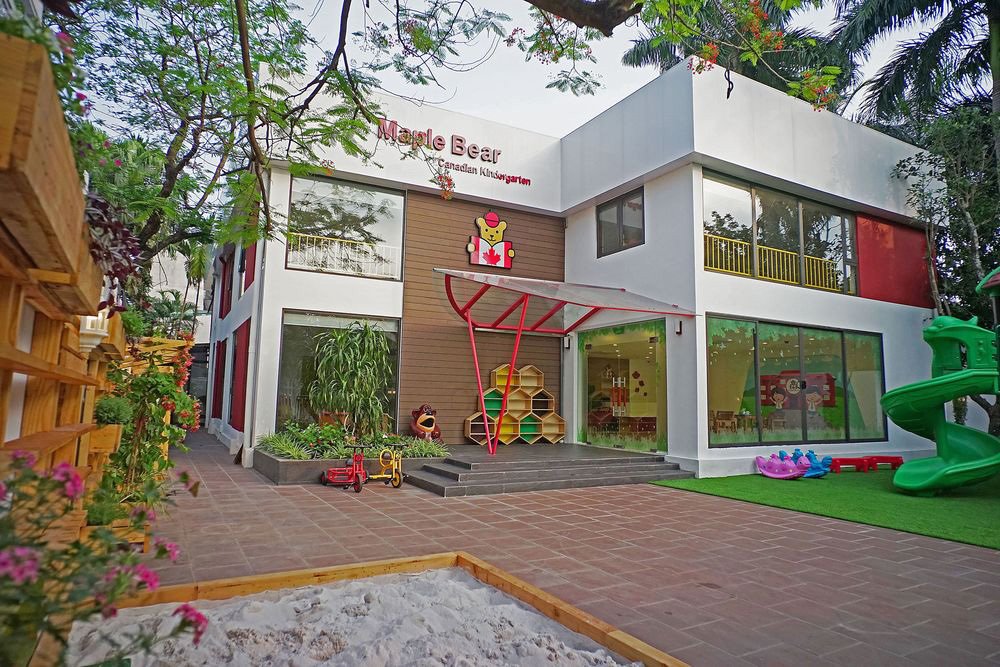 Growth opportunity /
Demand for high-quality education is on the rise.