Direct Booker your holiday
Experienced and on the rise / Direct Booker is already one of the world's top 10 vacation rental management companies.
Direct Booker is quickly becoming a world-renowned travel brand and is one of the top 3 fastest growing companies in Croatia.
The most common source of holiday bookings today come from specialised websites that list properties for rent; we call those websites Online Travel Agencies (OTA's). We're sure you've heard of some of the biggest OTA's before, such as Booking.com, AirBnB and Expedia. The story of Direct Booker starts at a local agency in Croatia 11 years ago. With no complete accommodation booking model to emulate, they forged their own path through trial and error to reach their end goal of compete booking system.
Direct Booker is a technology company that provides short-term rentals of private accommodation. The main task of Direct Booker is to help establish contact between landlords and travellers. The company offers professional support to landlords, helping them with property management, with the objective of increasing the number of bookings. Furthermore, the self-developed 'Booker Tools platform' has helped elevate the company's business success while making rental management much easier.
Direct Booker promotes real estate on the most important portals such as, Booking.com, Airbnb, Expedia and HomeAway. By using technological solutions, Direct Booker helps landlords find the best rental price for their property. For travellers, Direct Booker offers an end-to-end service for their clients, from room bookings to transfers, car rental, tours, restaurants and much more.
Despite the global pandemic, Direct Booker has marched forward entering in six new markets in the last six months, signing four franchise agreements for Tenerife, Lisbon, Ohrid and Corfu. Further boosts to the company have been made this year with both Expedia and Booking.com naming Direct Booker's software as their première connectivity partner for 2021.
Theofilos Tsiepas is the latest Direct Booker franchise partner from Greece. Theofilos said the most important factor when choosing Direct Booker was the business story of the company's founders, Nin Dubretić and Nikola Grubelić.
"These are self-made entrepreneurs with an incredible sense of business, who have built the company from scratch and gained invaluable experience at all levels. From my point of view, their development plan, which is based on a franchise system, is a great strategy for both Direct Booker and the franchise network, as we are talking about a relatively new industry in which the speed of acquiring new customers will be crucial. The last factor, but no less important, is the internal development of advanced technological solutions, such as Booker Tools, which can ensure better strategic positioning and increase the chances for long-term sustainability," Mr Tsiepas said.
"I am quite convinced that Direct Booker will establish itself as one of the best private accommodation management companies in the world," he added.
Direct Booker's franchisees already serve over 4,000 property owners in managing over 8,000 short-term property rentals. Direct Booker are looking for more franchisees in Europe (and elsewhere) who are interested in the cooperation and development of a Direct Booker in their city.
OWN UNITS
2 in Croatia (Dubrovnik and Split).
FRANCHISE UNITS
27 franchisees in 13 countries.
SUPPORT FOR THE FRANCHISE
A specialised IT system including:

Channel management system (synchronization of availability and prices on multiple platforms, including Booking.com, Airbnb, Expedia, etc.).
Booker Tools, a multi-platform mobile application (for landlords).
Booking service.
Content App (an application that allows you to automatically advertise real estate via CMS).
Managing reservations.
Rate manager.
Activity and transfer management system.

Technical support (for the IT system).
Training, including:

How to use the IT system.
Training in the Booker Tools application.
Sales training (how to present a directbooker, its benefits and how to effectively sell it to tenants).

Marketing support.
Customer relationship support (creating and optimising tenant profiles in sales channels).
Support and advice from a franchise manager.
BASIC NETWORK REQUIREMENTS
People interested in technology.
Advanced knowledge of computers.
Experience in the tourism industry is an advantage.
Good knowledge of the English language.
KEY FIGURES
Initial payment starts from EUR 3,000.
Contract duration in 3 years, with a regular renewal.
The license fee is 7 percent of the franchisee's revenues.
Return on investment is achieveable in 1 year.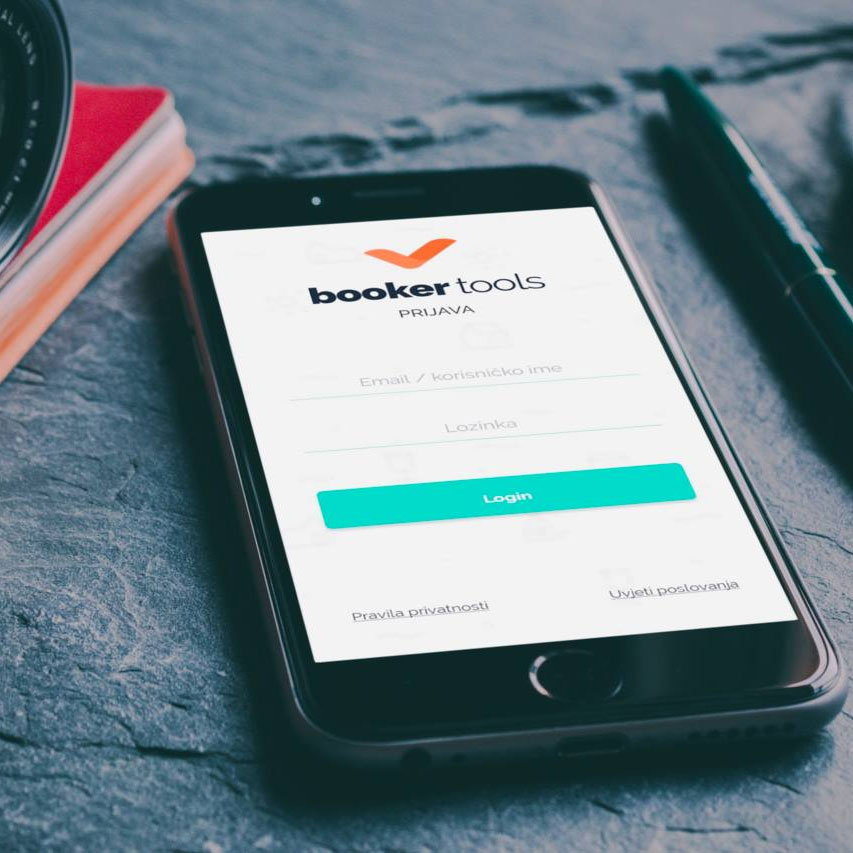 Get the right tools for the job /
Direct Booker, as one of the world's largest Vacation Rental Companies (VRC), has an in-house CM & VRMS development, which makes it special as technology is usually developed by IT companies waiting for users' input.