Join the Brazilian Soccer Schools team
Developing the youth / BSS doesn't just develop football skills, it develops children's character by the way of practice and hard work.
Futebol de Salão is a famous indoor soccer system turning everyday kids into football superstars.
Brazilian Soccer Schools (BSS) is a grassroots football organisation with a worldwide network of coaches that provides unique and structured football education to children from the ages of 5-18. BSS uses a specifically designed syllabus of 200+ individual core movements and skills which are taught and evaluated using proprietary methods of assessment. These skills are then integrated into the fast, flamboyant, compressed & highly pressurised environment of 5-a-side football.
The first Brazilian Soccer School was started in Leeds, England in 1996, by Simon Clifford – a former British athlete and PE teacher. BSS has developed a track record of results which has seen Brazilian Soccer School turn into an international success. It is now known as the International Confederation of Futebol de Salão (ICFDS). The ICFDS was initially led by Rupert Lowe, the ex-chairman of Southampton Football Club and FA board member.
Futebol de Salão is the original Brazilian version of futsal. It is played on a pitch the size of a basketball court with a smaller (size 2), heavier (465g) ball that has virtually no bounce (10%). Sports scientist, Emilio Miranda from the University of São Paulo says this version of the game creates up to 600% more touches, which she believes served as Brazil's 'laboratory of improvisation.' Furthermore, according to Daniel Coyle, author of The Talent Code, Futebol de Salão was the decisive factor of Brazil's success in winning the world cup 5 times.
BSS teaches players to acquire their individual all-round technique and mastery of the ball. As the students mentally and physically mature, the program starts to incorporate tactics as well as physical and mental developmental chapters. BSS doesn't subscribe to the myth of natural talent or overnight success. They believe that hard work, perseverance and practice is the key to individual success. Their philosophy is that through an increased number of training hours involving constant repetition, players learn to refine and improve their skills.
International Confederation of Futebol de Salão owns two football coaching brands SOCATOTS (for children aged 0-5) and Brazilian Soccer Schools (for children 5-18). Franchise and master franchise opportunities are available in both branches.
Przemek Olewnik, CEO of ICFDS told Franchsing EU that the company's primary focus at the moment is on the European market with an eye on two different types of franchise owners. "The first type is an ex-pro player," he said. "Or someone connected with football word in one way or another. This type of investor wants to stay involved with the sport but might lack some business know-how. We teach them the business model and give them all the tools to support them on their business journey," said Mr Olewinik.
"Secondly, if a person comes from a business background and wants to expand their portfolio, we teach them all they need to know. For example, how to run the school and our educational programs. We also show them how our system differs from others."
ICFDS aims to offer children the best technical and skills training in order to maximise their potential as players or coaches. This ends in the producing highly skilled players playing a beautiful brand of football. Futebol de Salão initially acted as a springboard for the international careers of Brazilian football stars, such as Rivelino, Zico, Careca and above all, Juninho.
Since the ICFDS exported these methods to the UK in 1996, many more players, and also coaches, have been positively developed and gone on to have professional careers doing what they love. An example of this is the former England International, Micah Richards – who emerged out of the original Leeds Futebol de Salão franchise.
FRANCHISE UNITS
European locations:
UK, Ireland, Poland, Czech Republic, Slovakia, Germany, Croatia, Netherlands, Italy and Albania.

International locations:
Canada, Australia, South Korea, Zimbabwe, India, Indonesia, Aruba, Turkey and Malaysia.
SUPPORT FOR THE FRANCHISEE
Access to a developed and proven business strategy.
Effective methods of acquiring customers.
Proven marketing materials.
TYPES OF FRANCHISE EXPANSION MODELS
ICFDS has three pathways. Each one requires a different level of involvement, resources or expertise.
Master Franchise
The largest and the most sought after is the Master Franchise. It is available for those who are not only financially qualified but also business savvy and dream of impacting an entire country.
Your responsibilities will be to:
Expand the sub-franchising network across the entire country.
Assist in the business development of your franchisees.
Maintain the highest level of training within your territory.
Promote the brand nationwide.
Apart from the obvious benefits, one that stands out is the ability to leave behind a lasting legacy and shape the face of football in your country.
Area Developer
If you dream big, however, your resources are temporarily limited, perhaps you will be interested in taking care of a selected region. Depending on the country you are from this could range from a multimillion metropolitan area, to a province or town.
Regardless of your choice, your responsibilities will be similar to a Master Franchisor. Nevertheless, you will be encouraged to operate locally and deliver classes as the sub-franchisee.
Sub-Franchisee
If your passion is to coach, a sub-franchisee might be your best option.
This option entails a reasonable investment level and does not require a business degree to succeed.
Your goals and responsibilities will be to:
Promote the brand locally.
Acquire and maintain clients.
Manage venues.
Deliver classes.
There is no limit to where the sub-franchise can be located, as long as the territory is available and you feel confident to handle the responsibility.
BASIC NETWORK REQUIREMENTS
A passion for working with children and having a large part to play in their ongoing development.
Principles of coach development that match their philosophies of how children should be educated and developed.
A thirst for hard work and success.
A willingness to follow the operations procedure recommended by the ICFDS, based upon previous success.
A working knowledge of the English language.
Experience of building and managing customer relationships.
EXPECTED TOTAL INVESTMENT
The costs are not set in stone. ICFDS calculates the pricing by the volume of population available for recruitment in the region/areas you should choose to acquire. They also award exclusive and protected territories, meaning no one can operate one of the Franchises in the Territories that you acquire from them.
The following table roughly outlines costings for anyone looking to invest in a franchise:
| | | | |
| --- | --- | --- | --- |
| TYPE OF EXPENDITURE | MINIMUM AMOUNT | DUE | PAYMENT MADE TO |
| Initial Franchisee fee*, including:
• territorial exclusivity
• intellectual property rights
• access to coaching know how
• business support tools
• ongoing business and
leadership consultancy | £ 5,000 | At signing of Franchisee agreement | ICFDS |
| Coaching equipment | £ 1,000 | Before opening | ICFDS |
| Insurance | £ 200 | Before opening | Third party |
| Training week expenses | £ 100 | Before opening | Third party |
| 3 months cash flow reserve: | £ 2,100 | As Incurred | You Determine |
Total Estimated Minimum Start-Up Costs: £ 8,400.
Estimated ongoing fee 15% of net profits.
According to ICFDS, running a franchise with 650 children has an average estimated a turnover of £200,000 per annum.
* The initial franchisee fee varies according to the size of the territory awarded and the different economic indicators in each area. The area modelled in the above costings table is set to an area of 100,000 in population numbers.
Pricing examples
| | | | |
| --- | --- | --- | --- |
| ASIA | Country | Population | Initial Fee |
| | Japan | 126,000,000 | 250,000 |
| | Hong Kong | 17,500,000 | 65,000 |
| | Guangzhou | 25,000,000 | 65,000 |
| | Shanghai | 38,000,000 | 90,000 |
| | | | |
| | | | |
| EUROPE | Country | Population | Initial Fee |
| | Denmark | 5,800,000 | 20,000 |
| | Sweden | 10,000,000 | 30,000 |
| | Germany | 80,000,000 | 150,000 |
| | Austria | 8,900,000 | 20,000 |
| | France | 67,000,000 | 150,000 |
| | | | |
| | | | |
| AFRICA | Country | Population | Initial Fee |
| | Nigeria | 190,000,000 | 90,000 |
| | Egypt | 100,000,000 | 70,000 |
| | South Africa | 55,000,000 | 60,000 |
| | | | |
| MIDDLE - EAST | Country | Population | Initial Fee |
| | Jordan | 10,000,000 | 20,000 |
| | Kuwait | 4,600,000 | 40,000 |
| | Qatar | 2,600,000 | 30,000 |
| | Emirates | 9,500,000 | 120,000 |
| | Saudi Arabia | 34,000,000 | 150,000 |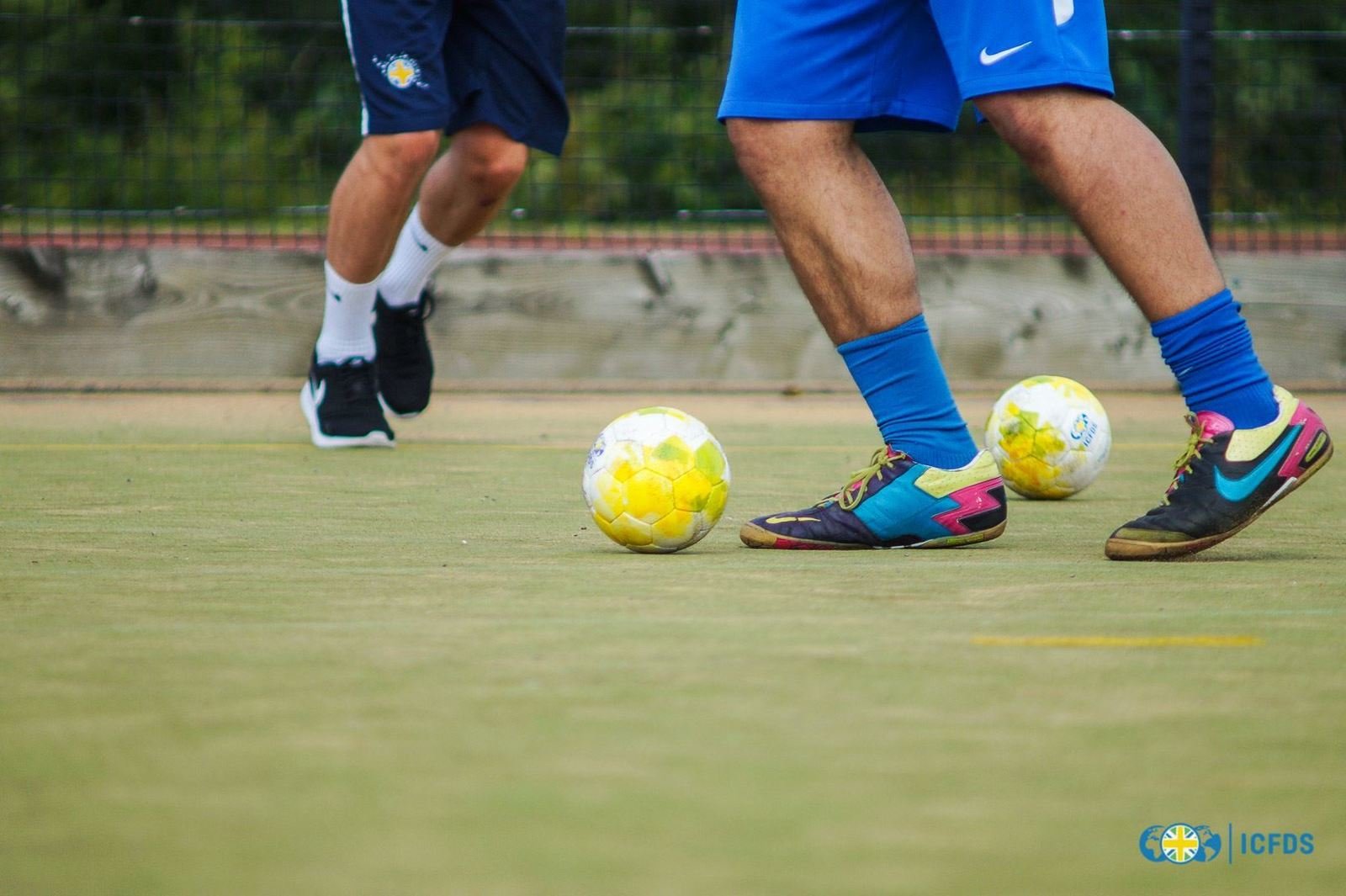 Walk the footsteps of some of the greats /
"Futebol de Salão is how I really got started. This is my love, the thing that I enjoyed the most." - Ronaldo Luís Nazário de Lima.