Canadian education wave in Europe
Maple Bear kids / Maple Bear's Canadian education model is highly rated internationally.
Maple Bear schools have been springing up all over the globe, taking advantage of the reputation and methodology of the Canadian education model.
You don't have to migrate to Canada to run one of its schools. Maple Bear is a bilingual schools franchise developed in Canada. It brings the best of the highly rated Canadian education system with a bilingual education for children based on a tried and tested curriculum adjusted to the needs of the region of Central and Eastern Europe. Children are encouraged to be curious, confident, independent, creative and flexible and are taught how to think analytically and given the knowledge and skills to prepare them for modern living.The motto of the schools is not to teach English but to teach in English.
The Canadian model
The potential franchisee joins a proven model with over 15 years of international experience and gains access to a detailed curriculum as well as the strong reputation and use of the Maple Bear name. According to Yann Bidan, General Manager for Maple Bear CEE"there is increasing demand in the region for bilingual education which our schools are ideally placed to satisfy. Our franchise concept is proven with successful launches in Bulgaria, Romania, Serbia, Ukraine and soon Albania." Rodney Briggs, founder and chairman of Maple Bear Global Schools adds that Mape Bear "provides unparalleled support to our schools through a proprietary curriculum developed by Canadian and local educators and through the support provided by the almost 300 Canadian faculty who train and support our Maple Bear teachers around the globe."
In 2007, Maple Bear became a privately owned company with a dozen schools operating in Korea, Brazil and India. Those numbers quickly changed as news of the excellence of Canadian immersion and bilingual education spread, especially among parents who could see the positive outcomes in language, learning and behavior of their children.There are currently more than 39,000 students in over 560 Maple Bear Early Childhood, Elementary, and High Schools in more than 30 countries in Asia, North and South America, the Middle East and Europe
.Maple Bear offers full Canadian bilingual teaching methodologies and strategies, utilizing Canadian and local curriculums in full conformity with local education regulations. There are currently more than 570 Maple Bear Early Childhood, Elementary and High School franchises in more than 30 countries.Every Maple Bear school undergoes an annual inspection that covers everything from safety equipment to classroom performance. On a regular basis and drawing on the experience of training staff in schools the franchise updates its curriculum to reflect the latest developments in the field of education and changes in local regulations and requirements.
According to the OECD's Program for International Student Assessment (PISA), Canada consistently out ranks the United States and the United Kingdom, often by significant margins.Canada excels not only in studies in the English language, but is also a world leader and pioneer in bilingual education.
Maple Bear in Central and Eastern Europe
Central and Eastern Europe is a developing market for the schools.Maple Bear currently has 10 schools, operational or in implementation in Romania, Bulgaria, Serbia, Albania, and Ukraine and is planning an additional 200 new schools in 22 countries over the next decade.Four years after entering Central & Eastern Europe in 2018 Maple Bear partnered with Vantage Capital in a €100 million investment program for the region.In Central & Eastern Europe. The Vantage investment program in Maple Bear Central & Eastern Europe has three components. The first is an equity investment into the Regional head office to fund the recruitment of up to 70 additional team members who will strengthen the quality of the education support offered to Maple Bear School owners, teachers, and children, and help accelerate the expansion of the school network across the region. The second is the capitalization of Maple Bear Polska which plans, with the help of its local Polish shareholders, to open more than 40 schools and the capitalization of Maple Bear Czech Republic which will target more than 20 schools. The third is a real estate funding program to enable Maple Bear school owners to build large, flagship schools in prime locations.
Units
15 own
567 schools, 300 franchises
Support for franchise
Use of the Maple Bear name and stellar reputation

Detailed guides and how-to in all areas of school set-up and operations

Canadian education experts to train and mentor your educational team

Year-round Canadian educational support

Annual Quality Assurance visits

Access to proprietary platform and marketing programs

Business plan support

Assistance with marketing, financial planning and school administration

Annual quality assurance visits
Network Requirements
Business minded local leaders

Team players

Initial Investment outlay: 45,000 Euro with a final outlay expected to be 250,000 Euro

Royalties based on percentage of student fees collected (8%)

Start-up costs relating to premises and equipment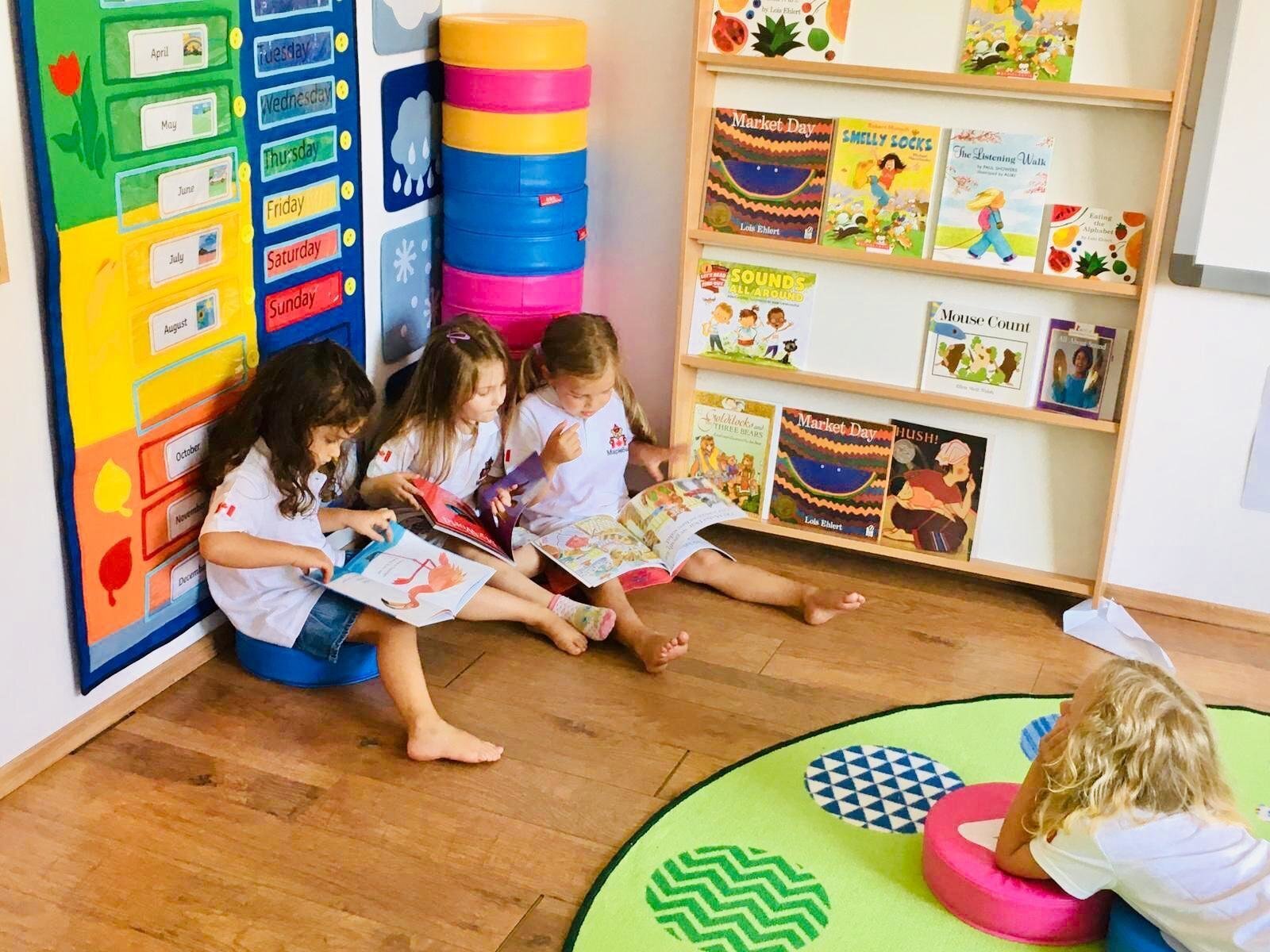 Maple Bear classroom /
Maple Bear children receive a bilingual education preparing them for modern life.