Edukido: the antidote to kids fixating on mobile devices and screens
Learning by playing / Edukido is an original lego based learning by playing program for kids aged 3-10. It relies on regular sessions classes in which children acquire awareness of nature, technology and science through play.
Kids playing with their smartphones. An everyday and routine sight. Edukido is helping children to see other dimensions of learning and discovering the world.
Edukido is an original lego based learning by playing program for kids aged 3-10. It relies on regular sessions classes in which children acquire awareness of nature, technology and science through play. It also organizes workshops in schools and playschools, day camps focused on particular topics and birthday parties. The objective of the Edukido methodology is to stimulate thought processes and inquisitiveness to break down artificial barriers between humanities and sciences. It aims to have children expand their spatial awareness and learning skills so that they can solve problems.
The founder and CEO of Edukido Piotr Szczepkowski says "the traditional model is one of children receiving instructions from both parents and teachers and following rather than exploring. We attempt to get children to explore and learn through playing. We have developed 350 different scenarios for exercises in groups which teach children to discover and work together in groups".
Piotr Szczepkowski has been involved with another similar franchise but wanted to create a franchise of his own that would learn from the best experience of others but avoid some of the pitfalls he had identified. That's why he started his own business in 2016 and by 2018 he had his first franchisees. By now Edukido has 58 territorial franchises in Poland alone and has now spread to the Balkans with master franchises in Croatia and North Macedonia.
"Growth is now quickest in the countries of the Balkans" admits Szczepkowski. He feels that this is because it is a region that has most catching up to do with the rest of Europe and less affected by the sensitivities of the current conflict in the East. But he also finds a lot of energy and commitment in the people of the region to give their children a better future.
Piotr Szczepkowski believes that one of the strongest selling points of his franchise to potential franchisees is a flat rate franchise fee structure. In the first months of operation the franchisee has to pay a nominal franchise fee of around 40 Euro rising to around 200 Euros after a few months and to just over 300 after a year. "This means that a franchisee knows what he/she will be paying each month and that the growth they achieve will stay in their pockets". The franchisee also gets exclusivity in the geographical area of their operation and if they purchase a master franchise they can spread the business to other areas and make money from those sub-franchises. The master franchises are of seven years duration while ordinary franchises are for five years.
He is convinced the franchisee is also getting a good deal in terms of support offered from the franchise. "The combination of original scenarios for the exercises and the use of Lego sets, a very familiar and respected technology, gives the franchise a good balance between novelty and conventionality which is attractive to potential franchisees" observes Szczepkowski. "The spectrum of activities we have to offer is very wide and our birthday party concept with detailed scenarios for holding them is not only a good way of earning income but also a marvelous marketing tool for introducing children and their parents to other Edukido activities.". In addition the franchisee benefits from a five day induction introducing them to the products and management of the business model as well as a set of management indicators to monitor profitability.
However Szczepkowski is candid about what is expected of and needed from the franchisee as well as what Edukido at the center cannot offer them. "We can't teach them about their local markets, especially those in other countries. They have to know them and understand them."He thinks that the potential franchisee of Edukido is someone who must have good selling, communicational and organizational skills as well as being comfortable with children. They also have to be ready to engage personally if not in the teaching than certainly in the organization and selling of the business. He believes that a critical factor which determines success is also selection and retention with the right remuneration of those delivering the events
Szczepkowski and Edukido are very focused on professionalization of their business. He says that good organization is absolutely crucial. "You can have lots of kids attending the activities and yet the operation may be unprofitable if it is poorly organized in terms of management of costs and making sure fees are paid by customers."
The franchise protects its visual identity and confidentiality about the materials it has developed. In terms of quality control Szczepkowski finds that the attendance figures are the best management guide to what and who is working best. Parents will pull their kids out if something is not right and that is not in the interests of the franchisee, so the incentive to maintain standards is very high.
Asked if his business model works best in highly urbanized areas Szczepkowski says that actually the business is spreading fastest in smaller urban and rural communities. "In big cities there is a lot of competition with lots of offers for extracurricular activities for school heads and parents. In less densely populated and more remote areas it's easier to grab the attention of education professionals….The model works in all types of areas.Children need to be taken away from screens and mobile phones everywhere." sums up Szczepkowski.
Own units
2
Franchise units
58 in Poland
8 abroad, including 2 master franchises in Croatia and North Macedonia
Support for franchise
Business model suitable for both large and small business undertakings
Exclusivity in given territory with first refusal rights for areas neighboring the franchise hundreds of scenarios for sessions and events
Lego sets ready for use for all levels
Teaching accessories
Training in management, sales, teaching and client management
Detailed operating manual on promotion, sales and client relations
Marketing materials
Webpage
Ongoing support from head of programs, sales manager and marketing specialist
Loyalty program for clients
Products and gadgets of Edukido bran
Network requirements
Experience in business or management preferred but can be educational professional or a professional changing direction living knowledge of location in which the franchise is to operate
Familiarity with Lego
Comfortable working with children
Key figures
One-off investment from (entry fee starts from 1300 E + Lego set of bricks 3000 E + marketing and accessories 700 E) = 5000 E
Flat franchise fee starting with 40 Euro in the first few months of operation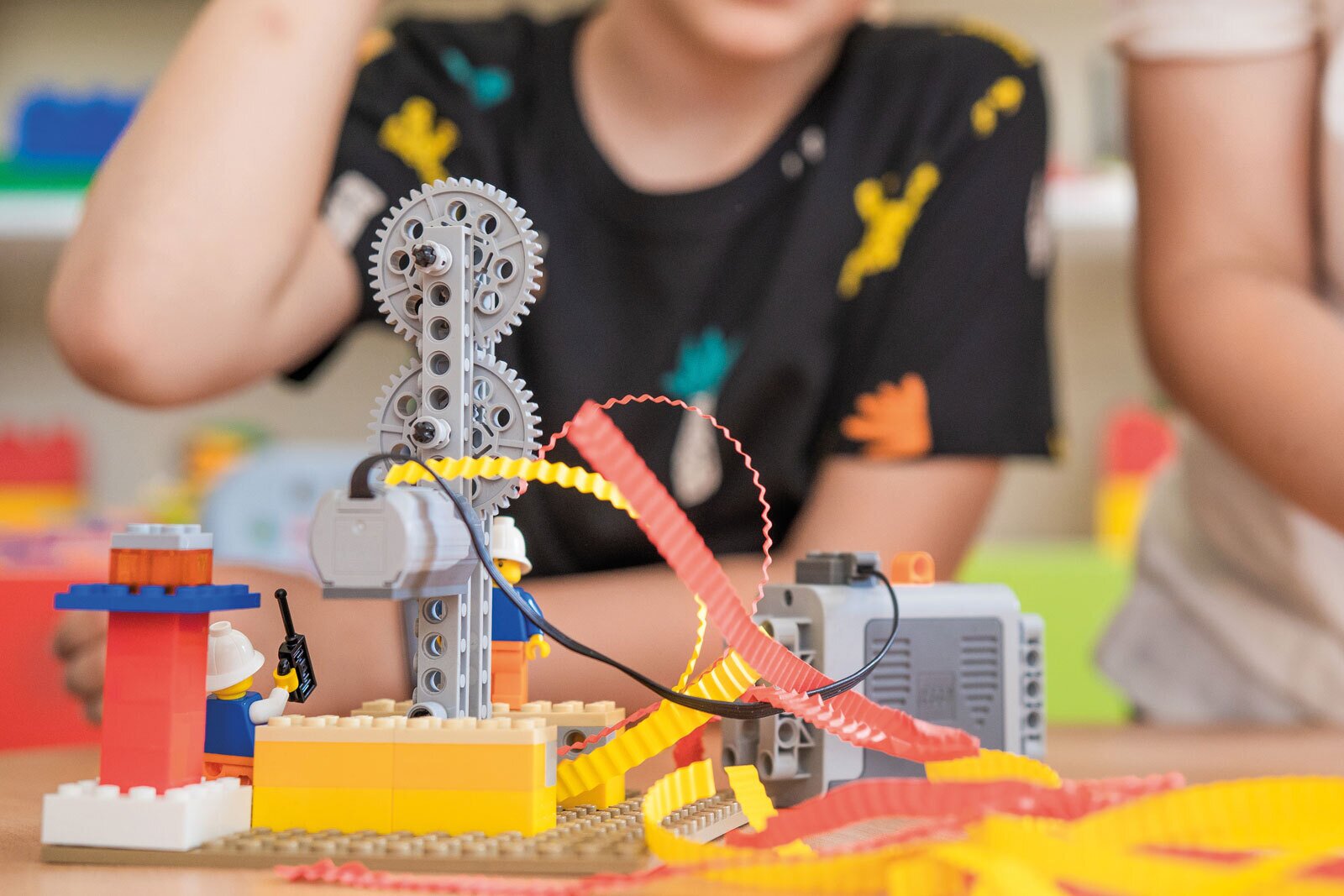 Continuous development /
By now Edukido has 58 territorial franchises in Poland alone and has now spread to the Balkans with master franchises in Croatia and North Macedonia.