A new business model for new times
Fixed fees / For example, in a region of ​​up to 50,000 inhabitants the fee remains at PLN 650/ EUR 140 gross.
– Educational workshops is our most desirable product in the Polish market. That's why we're focusing our future cooperation on them in this country – says Edukido's Kamila Holody.
What is the new business model you are implementing? And what is going to change for franchisees?
We are moving hard towards business simplification. Edukido's 'new model' franchise adapts to the fact that the franchisee's main activity is conducting educational workshops, with the use of Lego bricks; rather than conducting regular classes every week with our subscription programs.

Our franchisees decide when they want to work, how much they want to work, and how much they want to earn. In context, they will have total freedom over their own actions. This can be someone's main source of income, or used in addition to their main income. We say there is no compulsion or requirement to give up your other activities.
At the same time, the franchisee gains territorial exclusivity in the area of ​​their choice. Our fees are fixed and do not increase when our franchisees income goes up. For example: in a region of ​​up to 50,000 inhabitants the fee is set at PLN 650/ EUR 140 gross.
Why did you change the business model?
Our changes to educational workshops have been activated in response to the demands of the market. We have analysed that our workshops are currently the most desirable educational product we offer. People are looking for a quick profit and return on investment, with a low amount of entry into the business. Partners now care a lot about being able to decide about their working time. They also expect the ability to withdraw from the business if a certain model does not work for them. On the other hand, parents, apart from enrolling their kids into English language lessons, want to be less bound by educational contracts for the entire school year. However, we have found they are still happy to send their children to interesting, one-off workshops.
Our new model is also in response to management's arguments that there is no longer free room in schools to start conducting regular classes – however, conducting one-time educational workshops as part of a normal lesson and in the classroom where lessons are held is not a problem. In addition, the franchisee quickly earns money by running educational workshops, because in most cases the payment is made immediately after the end of the workshop. The problem of monthly debt-collection of customers who are late with payments disappears. There is also no cost in the form of a room rental fee.
Where can workshops be held?
Workshops can be conducted in kindergartens, schools, libraries, cultural centres, clubhouses, at company events, festivals, or wherever they can be sold. Workshops are based on our own original and tested scenarios. They last between 45 to 60 minutes, and are suitable for groups of up to 25 people. These classes touch on a different thematic scope, referring to both school subjects and everyday life skills.
How much can someone earn by running your workshops?
Earnings will depend on the commitment of the franchisee and the time they're willing to spend on conducting workshops. The average income for conducting one workshop is PLN 250-300 / EUR 50-65 gross. Our franchisees can either work five days a month, for about three hours day. This would accrue a monthly income of about PLN 3.7 - 4.5 thousand / EUR 800 -1000. Not bad for a little bit of side work. However, franchisees may also want to treat this business as a "full-time" job. Then for example, working 20 days a month, for three hours a day, someone would be able to generate a monthly income of between PLN 15,000 - PLN 18,000 / EUR 3,200 – EUR 3,850.
How is the education industry looking at the moment?
The economic crisis spares no one. Customers are afraid of rampant inflation, the uncertain economic situation and the war in Ukraine. Our observations show that the decision-making process of partners is significantly longer than usual, and they don't make decisions about opening their business as boldly as they did three years ago. Customers need more time to analyse the offer, simulation and contract. They also ask questions about the possibility of terminating the contract in the event of difficulties and about the support they receive from the head office during the cooperation.
How many partners do you have in your system today? And where are you looking to place new ones?
We are looking for franchisees wherever there are people willing to invest their time and money in our concept. Rural communities and small urban cities have shown to be ideal to set-up Edukido workshops, as there is a high demand for good educational activities for children and of course, much less competition.
Six new franchise outlets opened in 2022. So, at the moment we have 58 franchise areas in Poland and six others abroad.
How is Edukido developing abroad?
At the moment, we operate abroad in three countries. Lviv in the Ukraine. We also have a Master Franchisee's based in Skopje, Macedonia and in Varazdin, Croatia. Our development abroad has recently accelerated. In 2022, thanks to our Master Franchisee in Croatia, we opened two new foreign branches in the areas of Rijeka and Zadar. Also, in January this year another four new branches were trained, which will be launched in the coming weeks. In addition to development in countries where we already have our first franchise units, we have plans to develop the Hungarian, Romanian, Bulgarian, Serbian, Czech and Slovak markets.
BUSINESS CARD - EDUKIDO
Workshops for children using LEGO bricks:
58 branches in Poland / 6 abroad in Ukraine, Croatia and Macedonia
Investment amount from: PLN 23.500 / EUR 5,000 gross
Return on investment: ​​6-12 months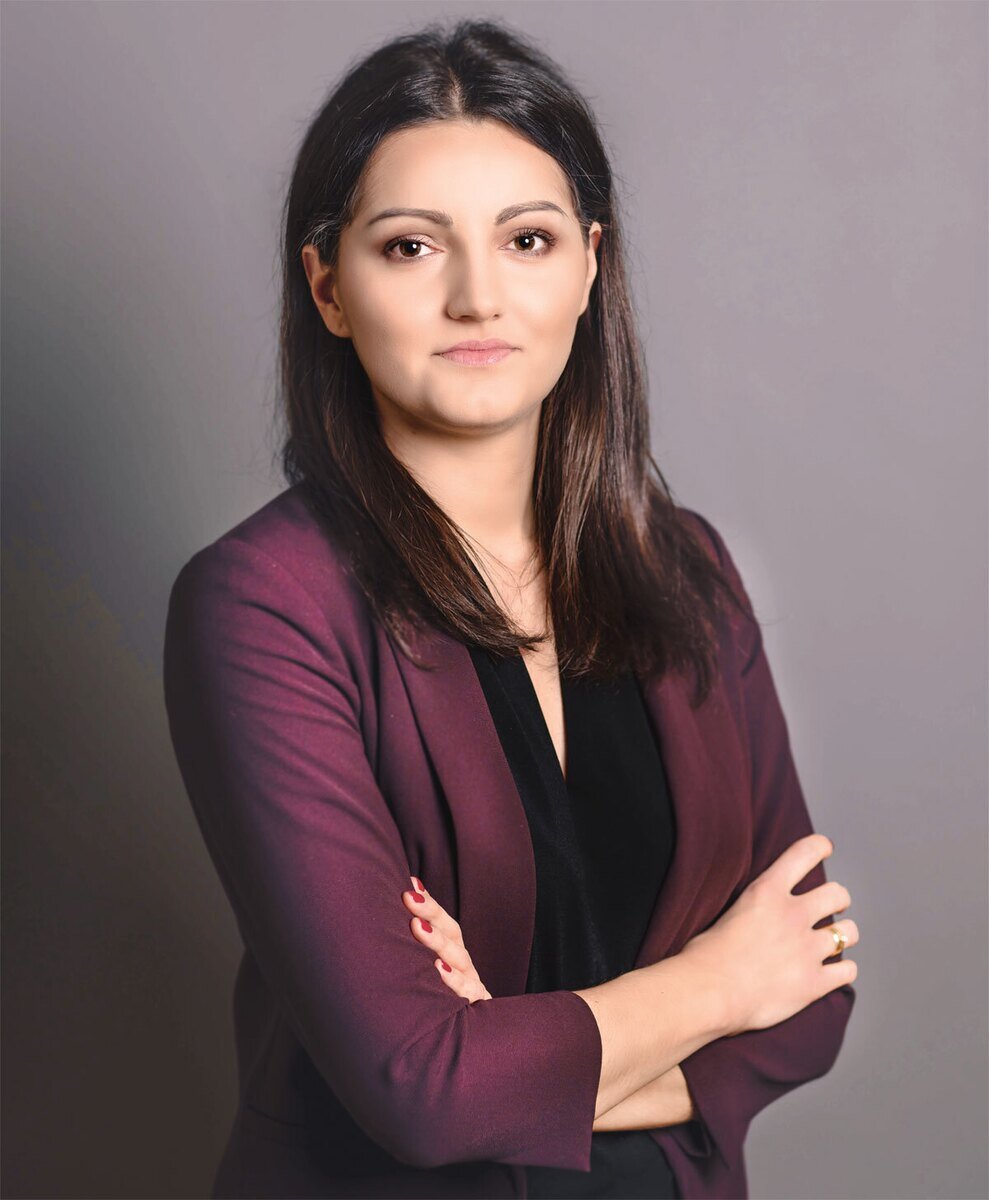 Kamila Hołody, Key Account Specialist at Edukido /
"Partners now care a lot about being able to decide about their working time. They also expect the ability to withdraw from the business if a certain model does not work for them."