The Laser Clinics treatment
Split and earn / Franchisees draw a £40,000 salary from the first month - and from there Laser Clinics split all profits 50-50.
A beauty franchise that splits set-up costs while paying your salary.
Laser Clinics understand that beauty isn't a one size fits all. That's why they're committed to offering tailored beauty treatments for individual needs and desired results
This Australian born franchise started in 2008, and has grown to over 180 clinics globally. Laser Clinics are the largest cosmetic clinic in the world, with a global team of over 1,600 trained staff performing over 2.5 million treatments a year for both men and women.
Laser Clinics have created multi award-winning and recognised brand. Their unique niche in the world of cosmetic treatments was carved out by following one simple ethos: help people, no matter what their age, amplify that which makes them feel good about themselves; their 'you-ness'.
What makes this company extra unique is their partnership model that significantly reduces start-up costs, as they are shared 50/50. Both the franchisee and company invest the same amount. The contract states that franchisees draw a £40,000 salary from the first month - and from there Laser Clinics split the profits 50-50 on an ongoing basis. Making it a shared risk, shared rewards for a true win-win.
Each turn-key state-of-the-art skincare business is fully furnished, set-up in IT systems and equipped with industry-leading technology. You will lead your practitioner team to deliver world-class consultation and treatments in:

• Laser: medical grade laser hair removal treatment at affordable prices, disrupting the waxing and shaving industry, using the world's best lasers.

• Skin treatment: take clients on a revitalising journey with packages of the latest non-invasive treatment for the most common skin issues, including skin needling, microdermabrasion, LED and various skin peels.

• Injectables: a rapidly growing market segment, tailored cosmetic injectables treatment plans help clients look and feel younger while enhancing their natural features.

• Skincare cosmeceutical products: a tailor-made cosmeceutical skincare range, owned by Laser Clinics, to support your treatment menu with aftercare for customers to achieve optimal results.
Global Data recently forecast that health and beauty will outperform all other industries to become the UK's fastest-growing sector by 2022. The skincare category is leading the way with a rise of 27.9 per cent. This data indicates the great opportunity that lies ahead – especially now that men are just as interested in hair removal and treatments as women.
Laser Clinics Glasgow franchisee, Gillian McDougall says, "The Kardashian effect has hit globally. Awareness has grown, new products are always coming out… it never gets dull. I see the UK as four or five years behind the Australian and New Zealand markets, the amount of waxing that goes on in the UK amazes me. In Australia, everyone gets laser hair removal, it's become the norm. The UK is still very untapped.
"Our pricing is superior, and we have other competitive edges. There's always a good time to be in the medical aesthetics industry!"
FRANCHISE UNITS
180 clinics globally
Australia (2008)
New Zealand (2018)
United Kingdom (2019)
Singapore (2021)
SUPPORT FOR THE FRANCHISE
Specialist property search, negotiation and professional clinic fit-outs
An in-house medical team and Dermatologist Board driving innovation and offering you unrivalled expertise and support
The world's best equipment at the lowest prices
Professional support with your business plan and raising funding
Four weeks of initial training, both theory and in-clinic
Ongoing guidance from its support team of over 20 people and growing, backed by 75 at its global HQ
Sophisticated digital marketing strategy to attract and retain potential customers
A bespoke customer management tool automating much of your admin
Training for your clinic staff to ensure competence and compliance
FRANCHISEE REQUIREMENTS
Passionate & willing to learn and grow
Dedicated to the business full time
Able to demonstrate leadership management & can motivate teams
Positive, outgoing & enthusiastic
Ready to be part of a team
Service-orientated & motivated
KEY FIGURES
Franchisee Fee: £25,000
Minimum Investment: £180,000
Minimum Liquid Capital: £100,000
You get a £40,000 annual salary from month one, splitting profits 50/50.
Laser Clinics suggest aiming for a sex-figure profit share from the second year.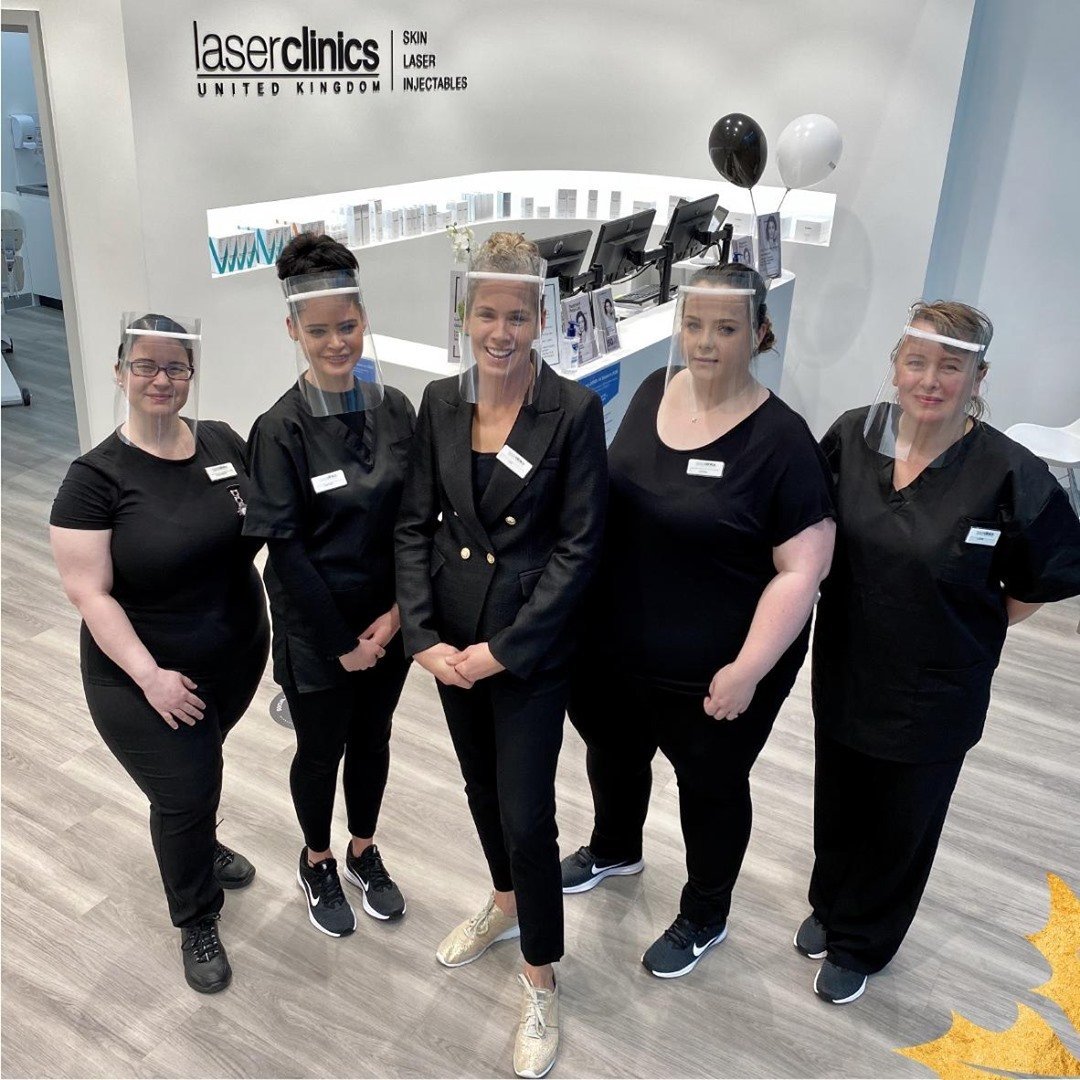 Expanding /
Since 2018, over 40 stores have opened in the UK - with more territories available.