The flavours of Turkey
Cem Helvacı, Chairman of the Board of Directors of Bursa Kebab House / "We have developed a product range of unlimited combinations of doner kebab recipes, soups, meatballs, chicken and desserts, and we are expanding it as we speak. In the case of international expansion, the same value proposition will be maintained while adapting the product range to the local food culture."
- We are one of the largest franchised food companies in Turkey today - says Chairman of Bursa Kebab House, Cem Helvacı.
Cem Helvacı, Chairman of the Board of Directors of Bursa Kebab House started as a franchisee in 2008. Mr Helvacı saw a world of potential and bought the company in 2010, when the owner decided to sell the business. Helvacı started with three branches, and in ten years, has turned the business into a chain restaurant serving up in over 40 provinces of Turkey and is now opening up stores around the world.
"We have achieved a significant growth in a short period of ten years," said Cem Helvacı. "Today, we are one of the largest franchised food companies in Turkey," he added. "We are Turkey's only award-winning İskender brand that brings together Bursa's local flavours with stylish restaurant concepts and delivers them to all regions of Turkey and abroad."
We spoke Cem Helvacı from Bursa Kebab House (or Bursa Kebap Evi in Turkish) about the business and their plans for the future.
Fast attack abroad
Bursa Kebab Evi has nine stores outside of Turkey in the United Arab Emirates (UAE), Germany, Iran and Iran. The company aims to open new locations in Iran, USA, Canada, Uzbekistan and Azerbaijan this year. The company says they've started a rapid attack abroad by evaluating the intense demands from foreign investors, emphasising that they looked abroad rather than in Turkey due to the recent Turkish Lira currency woes.
"Last year, we opened five branches in the United Arab Emirates (UAE), one in Dubai and four in Abu Dhabi. We aim to reach 30 new branches this year. Our second move will be Qatar. We will open three branches in Qatar by 2023. Last year, we also signed a master franchise agreement with Iran. We were the first Turkish chain restaurant to enter Iran. We will expand to 30 branches in five years," said Helvacı. Cem, also noted that the company is constantly growing. "Our franchise conditions are 150 thousand Turkish Lira, plus VAT, entry fee and naming rights. We receive four per-cent royalty from the turnover. We also receive 50 thousand dollars of royalties abroad, and 6% royalties."
What's on the menu?
"The product range of Bursa Kebap Evi is quite wide, Bursa kebab is our main product, as well as meatballs and chicken options. We also have quite a lot of desserts. We can say that we introduce the famous tastes of Bursa to the world without breaking their standards. Products such as pita meatballs and İnegöl meatballs, which are among the most famous flavours of Bursa, are on our menu. We like to appeal to the taste of our guests and offer them more options.
Which flavours do your customers prefer?
Our most preferred product is our Bursa kebab flavour, which gives its name to our brand. In addition to this, our meatball products such as İnegöl meatballs are well liked. Meatballs with pita and our künefe are also very popular. Our favourite chicken cutlet is highly preferred by our guests who care about their nutrition. We have regular guests for many of our products, which makes us very happy and makes us feel that we are on the right track.
How does your standardisation method work?
How do you manage the process of bringing new flavours to life? All the products of Bursa Kebap Evi are supplied from a single centre from Edirne to Van. All products are shipped from our central warehouse to all branches without disrupting the cold air chain. You can find the same taste and the same quality in all branches of Bursa Kebap Evi. We are very sensitive about new products. After the product recipes are created, we run taste tests with our experienced craftsmen and food engineers. We strive until we find the best. We do not offer any product that we do not like to our guests.
How important is customer satisfaction to you?
One of the most important issues at Bursa Kebap Evi is guest satisfaction. We provide special trainings to our staff on guest satisfaction. We have an education platform that we call BKE Academy. Before starting, all of our staff firstly go through this academy training. Afterwards, staff complete field training in a designated branch. Thus, they are ready to take charge in our branches. When a guest conveys his dissatisfaction to us through any channel, we ensure that our operations team contact him immediately. We strive to solve the problem, until complete satisfaction is achieved. We show the same care for each of our guests so that our guests feel at home."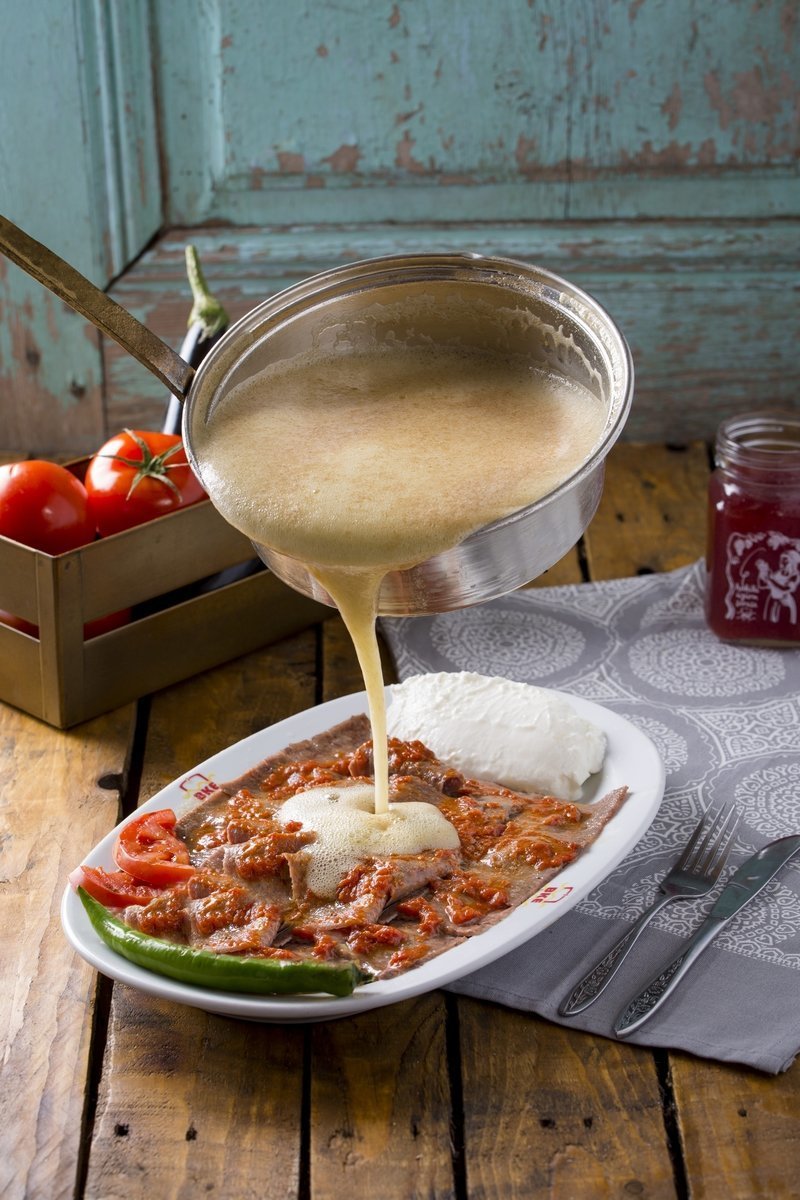 Who doesn't like a kebab? /
There is been a high demand from foreign investors.