Popeyes to open first UK store next month
Famous by association / Rapper Cardi B went all the way to Los Angeles just to try the Popeyes chicken sandwich. Justin Bieber has also tweeted about the food.
Famous for its Louisiana style fried chicken, fast-food icon Popeyes have announced their debut restaurant in the UK, with 350 more to follow.
Their debut restaurant will be opening in East London's Stratford Westfield in November, 2021.
The fast-food company also announced plans to open 350 new restaurants across the UK over the next 10 years, offering dine-in, drive-through and food delivery services.
Founded in New Orleans in 1972, the brand now has 3,400 restaurants globally.
Popeyes, like many big American fast-food chains in recent years are looking towards the UK and Europe as the next big opportunity for growth.
The UK will be Popeyes' fourth European market, after already launching in Spain, Switzerland, and Turkey.
Simultaneously, the company is expanding deep into Asia and South America, with recent launches in China, the Philippines, Sri Lanka and Brazil.
CEO of Popeyes UK, Tom Crowley, was delighted to finally announce the opening of the first UK store following months of anticipation and buzz about the chicken shop.
The CEO labelled the vision for the UK market ambitious and bold.
"We felt a shared sense of purpose with Westfield Stratford City when we were on the hunt for our first restaurant," said Mr Crowley.
"We are confident that they are the perfect partner to help us kick-start our entry into the UK market," he said.
"All our locations will be carefully chosen, in communities that echo the Louisianan spirit synonymous with Popeyes."
"We're looking forward to unveiling our next sites in due course, and revealing more about our expansion into new locations in 2022 and beyond."
Popeyes have confirmed their UK menu will be exactly the same as the US menu.
This means you can expect to find all of the usual Popeyes signatures, including its famous fried chicken sandwich, chicken nuggets and chicken tenders.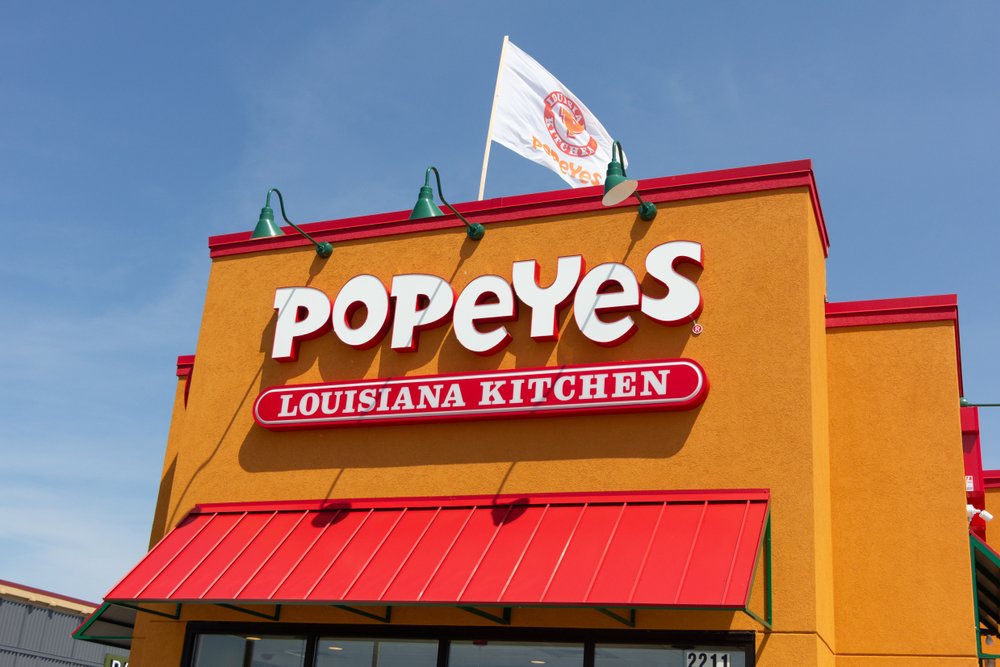 London calling! /
Popeyes is the latest of a string of US fast food chains to push forward into the UK market.