Salad Box - Revolutionising Fast Food
Healthy and fast / All Salad Box meal choices are created on-site using the freshest ingredients.
- We've learned to adapt, to restructure and reinvent ourselves and be more efficient than before - says Salad Box co-founder, Radu Lupas.
Fast food restaurants are not typically known for their nutritional value, but Salad Box is here to break that stereotype. Salad Box is a Romanian "fast food" franchise that is focused on providing modern customers with healthy and convenient food options. It is no secret that the healthy food trend has been on the rise and Salad Box's international success can be accredited to how well they meet this demand. We chatted with Radu Lupas, co-founder of Salad Box about his perspective on the healthy food business and how Salad Box is contributing to the growing healthy living trend.
What inspired the business idea for Salad Box?
It's often said that business and friendship don't mix, but we believe otherwise. Our story began in 2011 when my friend, Dan Isai returned from a trip in Australia. He was inspired by the abundance of healthier alternatives to fast food and wanted to offer Romanians a fresh lifestyle of healthy food at affordable prices. We decided to open the first Salad Box restaurant in April 2012, located in Cluj-Napoca, the second-largest city in Romania. We saw how popular our salads had become and in one year we oversaw the opening of 12 restaurants.
We understand that our clients are health conscious people and know the importance of a well-balanced diet. They are busy people, often on the run, taking their Salad Box meal on the way to a meeting. They possess a need for speed in having their meal delivered while being aware that regular fast food is not so beneficial for their heath.
We understand consuming food that is healthy and fresh at affordable prices is a necessity in every corner of the world, whatever the race, gender, age, or social status. For this reason, the mass-market approach is what we propose in terms of customer segmentation. Salad Box came as a need for us, for our country. We wanted to offer our children an opportunity for a healthier lifestyle!
In what regions of Europe do you see the strongest demand for Salad Box?
I believe Eastern Europe is a perfect market at this point because the healthy trend is still on the rise. Western Europe on the other hand, has more educated customers, making it easier for healthy fast food to enter that market. Demand exists in both markets but the situation is very different in Western Europe; yes, the demand exists, but you must use a completely different strategy.
How did the pandemic impact your development plans?
No one could have predicted this crisis. COVID-19 brought fast-moving and unexpected impacts for which our existing crisis plans and teams were unprepared. But by learning the right lessons from the pandemic and building resilience for the next crisis, we have an opportunity to turn the COVID-19 disruption to our advantage.
Letting go of some of our best employees and losing physical contact with our customers was an extremely difficult undertaking. Also our development plans had to be postponed due to the restrictions.
But still, we are so proud of how our team handled it and continue to push through. They say necessity is the mother of invention, and we think that this is so true. This pandemic has caused a watershed moment for us and pushed us through transformations that may not have come to fruition for years to come.
What qualities do you look for in a Salad Box franchisee?
I know becoming a franchisee is not for everyone, but franchisees who find success have many characteristics in common that help them along the way. Out of all the attributes that a competent franchisee can have, we value willingness to learn, capability and trustworthiness.
In my opinion a good franchisee that wants to work with us is upfront and honest from day one. A successful business partnership relies on many things, but trust and reliability are key. By far this is the most valuable quality we are looking for. It is also important to remember that there's not much room for ego in franchising - you need to be willing to learn and grow as you work. It's important to understand that you will need to accept training and guidance from the franchisor. Every circumstance, positive or negative, should be viewed as a learning experience that can help you get to the next level and become even more profitable and successful.
I strongly advise you to enhance your financial knowledge, including how to figure out profit and loss, labor and materials costs, and accounting for the business. Financial capability often needs to be demonstrated before you can purchase a franchise. Successful franchisees have a propensity for handling finances both personally and business-wise.
When can you expect the first profits to appear?
Usually, it takes around 3-6 months to pass the first milestone and exceed the break-even point. After this point optimisations have already been done, employees are already well trained and that is the point where the profit comes.
Salad Box Business Card
7 own units in Romania.
66 franchise units in Romania, Hungary, France, Malta, Bulgaria, Italy, Slovenia, Czech Republic, UK, Ireland, USA, Canada, Algeria.

Total set up cost: €70.000 - €150.000 depending on location.

The package includes financial planning aids: investment plan, sales & cost plan and ongoing marketing support.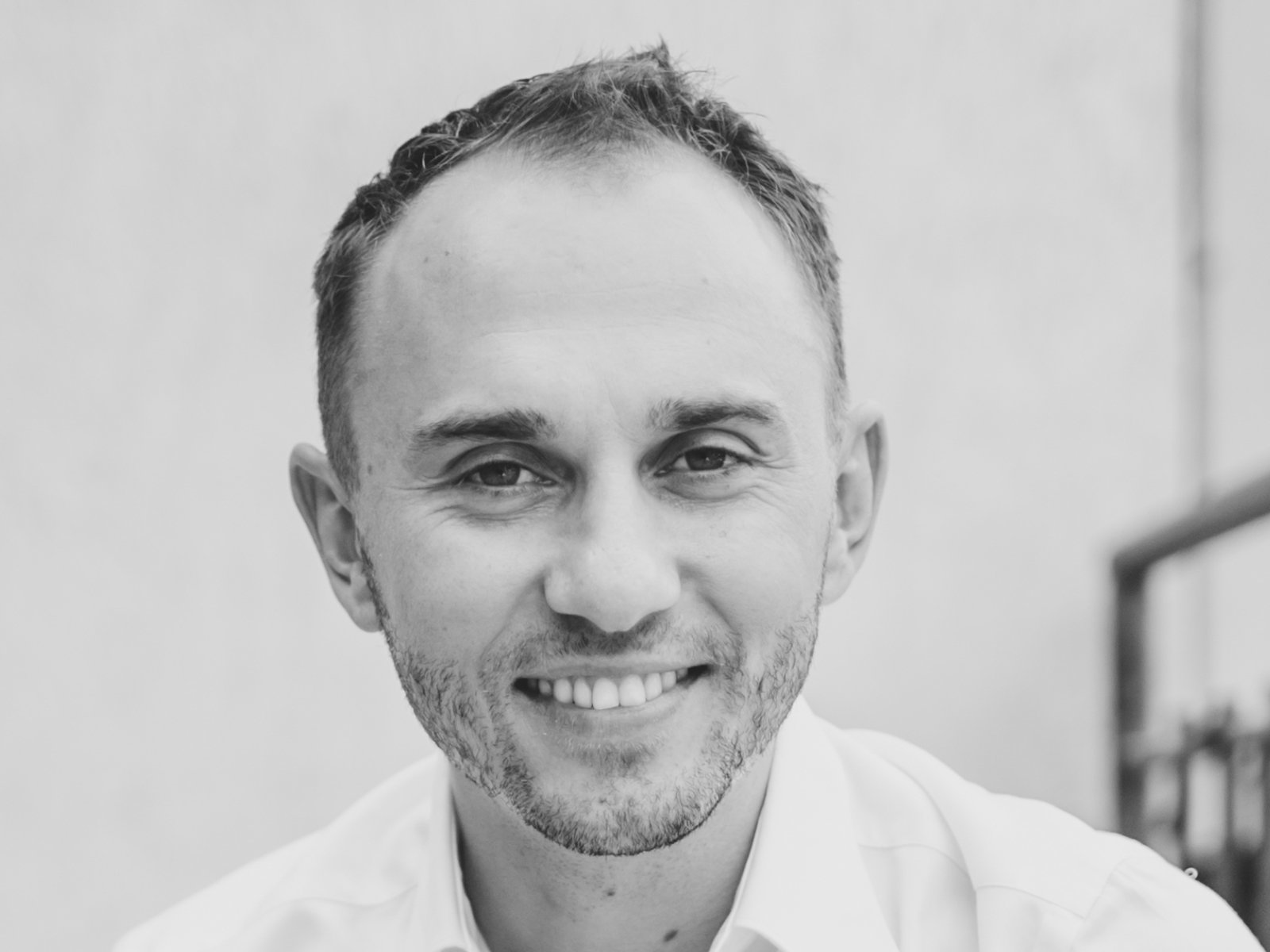 Radu Lupas, co-owner of Salad Box /
"Finding key partners is the most important aspect of the business. Without the right partners, long term success is not possible."