Say Cheese! Papa John's Hot Take For Franchisees
Stores a plenty / Papa John's already have 5,400 store locations across 50 countries.
USA fast-food kingpins, Papa John's are no strangers to expansion and innovation.
The Kentucky based company was the first pizza chain in the world to take advantage of the internet and provide online ordering. Then in 2010, the pizza chain was the first of its kind to complete a commercial transaction with cryptocurrency – a day that has become known as Bitcoin Pizza Day. Based on todays Bitcoin trading prices, those two pizzas are now worth hundreds and hundreds of millions of dollars!
Now, with over 5,400 locations in 50 countries, Papa John's Pizza ranks as the fourth biggest pizza company in the world. 90% of those Papa John's stores are franchised, including every single international franchise. In recent years the pizza joint celebrated a major milestone, expanding into more European countries such as Spain and Poland. Now, the franchise has big plans to open another 250 units in the European market over the next seven years.

Papa John's hallmark is quality and the slogan, "Better ingredients. Better pizza." It's not only a popular motto, but serves as the philosophy of the brand's operation. They would say it's the secret to their international success and above all their promise and commitment to their customers.
In 2019, Papa John's announced an investment of 80 million dollars in franchisee relief and marketing. The announcement bolstered the company's relationship with franchisees by bringing much-needed investment in the brand. Steve Ritchie, the president and CEO of Papa John's said, "This is an important shared moment for Papa John's and our committed franchisee base."
"The strength of our brand and of our franchisees are both critical to Papa John's long-term success. We're pleased to announce that Papa John's will make a significant investment in the exciting future of our brand," says Mr Richie.
Papa John's is dedicated to the brands ongoing success and as such provides a wealth of resources to help franchisees succeed. Most notably they provide franchisees a team of franchise business executives, regional marketing directors, and operational experts that examine every aspect of the franchise business from A to Z. In addition, part of the franchise package with Papa John's is the site selection assistance, IT processes, risk (insurance) programs, and quality control programs.
Franchise Support
What will you get as a franchisee?
A coordination team in the franchisee's city to kick off the project
Assistance in developing a business model for the franchise
Assistance in locating the ideal location and assessing the potential of the premises
An experienced Project Manager, along with 24/7 franchise and technical support
Assistance in recruitment, team training and coaching assistance in the opening days of the franchise
Development of a marketing strategy, LSM plan, and ready-to-use sales tools and solutions, including a loyalty program
Full transparency in every stage of the project implementation
A centralized product delivery system
Exclusive POS system and other technological solutions
It will become part of the international business
Basic Network Requirements
Papa John's anticipate the following from potential franchisees:
Experience in running a business, preferably in the catering industry
Entrepreneurship and involvement in running a business
Perfect Location:
75-120m2
Ground-floor commercial space in a building with street access
Excellent visibility
Heavy pedestrian traffic
Installation of efficient heating, ventilation, sewage, and water supply systems
Expected Total Investment
From $110,000 USD
Lump-sum: $10,000 USD
Monthly license fee: 4%
Monthly Marketing Fee: 3.5%
Special conditions for established locations interested in rebranding to Papa John's:
0% opening fee
1% royalty fee in 1st year of operation
$10,000 USD for changing the brand to Pappa John's (depends on the location's conditions)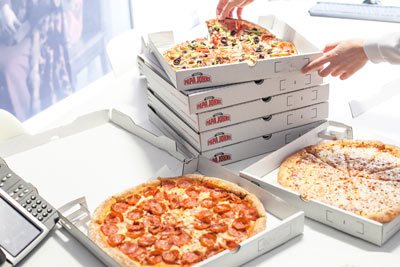 Better ingredients. Better pizza. /
The motto that drives the philosophy of the brand's operation.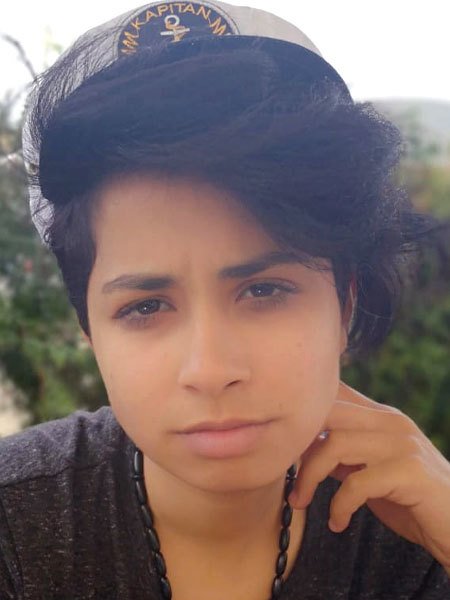 Journalist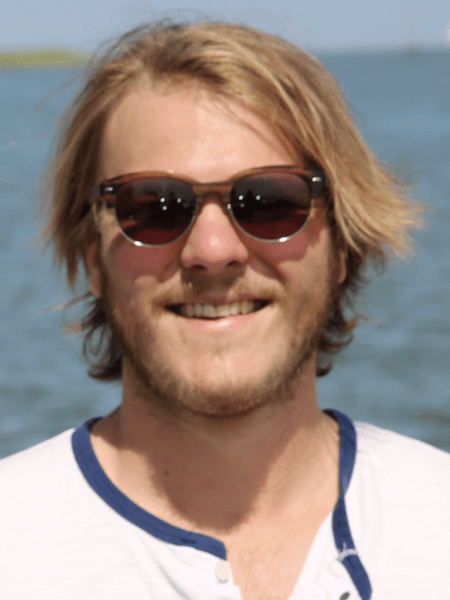 Journalist