Museum of Senses business model pivot
Dejan Grbić, Museum of Senses co-owner / "New partners bring local knowledge that helps us grow and be successful."
- When we first started we weren't considering franchising as a business concept to grow at all. Simply because business growth was amazing - says Museum of Senses co-owner Dejan Grbić.
The Museum of Senses first opened their doors in Prague, in late 2017. Within a couple of short years, they had expanded to four sites across Eastern Europe before Covid mostly put a halt to their momentum. The pandemic has given many people the time to reflect. For Dejan Grbić, co-founder of the Museum of Senses, it was a time where they could re-assess their business model based on early learnings. For this company it might be one step back, and two giant steps forward.
You opened your fist two sites in quick succession. How did you manage to scale so fast?
We actually did something that you shouldn't do. We developed two at the same time. Originally it was going to be the one in Prague (Czech Republic), but we had a few setbacks. So, we moved forward with one in Bucharest (Romania). It just so happened they finished at a similar time. Both of them were wildly successful. We were having good results. Even after 3 years, both Prague and Bucharest were still growing until Covid. Prague especially was growing up to 20-30% - which is spectacular.

After the success of our first two locations, we went on constructing two other sites. One in Constantia, Romania. The other in Split, Croatia. Here we are almost proud we have made some early mistakes. For our standard of growth, they were more or less, simply in the wrong location. We learnt the sites were in cities with too much seasonality. Both of them were summer locations - so basically, we needed more time to break even – which we did. It took about 6 months for us to come to profitability and then Covid came.
How has Covid-19 affected the way you do business?
We were fast and brave when Covid hit and cut both of our new locations immediately. Based on the situation, we anticipated this wouldn't be a short-term world problem, so we made a quick decision, because our long-term business perspective in those locations were not going to be wildly successful. We could live with it, but they would return much slower than what we wanted.
Do you see franchising as your great business reset?
When we first started, we weren't considering franchising as a business concept to grow at all. Simply because the businesses were really successful. The free cash flow was amazing. We were not thinking about other options to be honest. It's not that we would say no to franchising, but it just wasn't on the map.

We started to think; how can we open 20 of them? We learnt from our later openings that we need partners in our locations to stimulate growth. Local knowledge and connections can make the site operations much smoother and more successful. We are very ready for franchising as a model. And hopefully in 2022 we will see a lot of openings.
Are you open to franchising globally or just in Europe?
What we learnt from our mistakes is to look at the cities rather than particular markets or countries. Our goal definitely is the whole globe. At the moment, however, our focus is still developing countries and territories. So, we see many cities in Europe that will be appropriate. Canada is also one of our main targets at the moment – and we hope to close some discussion there soon. USA, Australia, China are all huge potential market partners for us.
What does an ideal city look like?
In the city there are not too many things we look for. We look at the city size to see if there is enough potential. Ideally a population over 1 million people. But we wouldn't exclude smaller cities of say +700,000. But they would have to have to be regional or national centre. We also look at the existing competition, flow of the tourists - domestic and foreign. We look at Real estate specifics. And of course, we look at Purchasing power.
Who is the ideal partner for Museum of Senses?
We want to see a motivation for success. We want someone who cares about the topic. It's not just about the funds. We want someone who has a connection with the topic. The extra touch is important to us.
Museum of Senses Business Card
Two own branches
Initial franchise fee: €60,000*
Total investment set-up: €400,000*
Average sales €1.1 million/year
*This amount may vary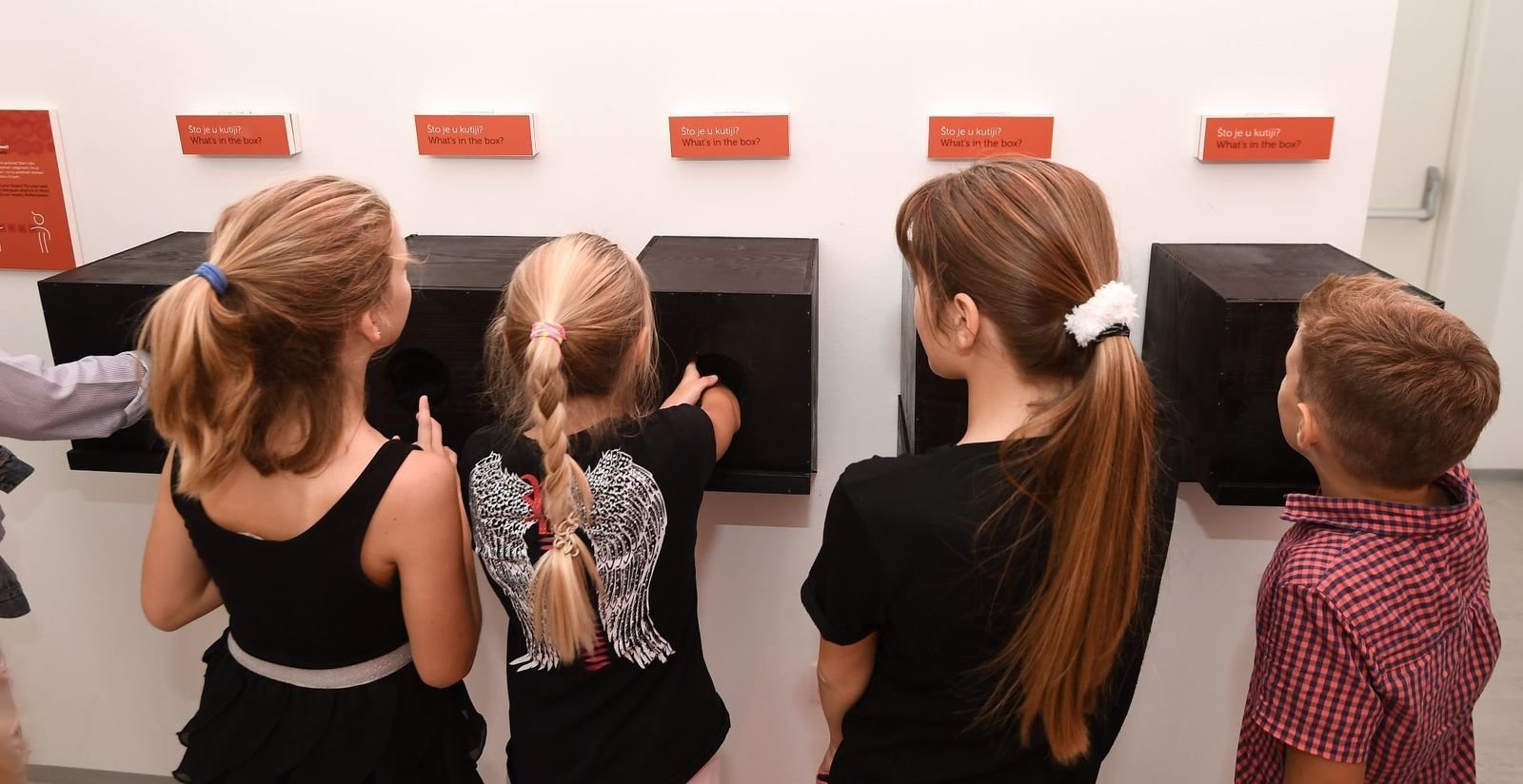 Fun and educational /
Museum of Senses appeals to school trips as well as tourists.