The red beacon of travel
RELAY means money / In 2020, the Lagardère group generated €2.3bn in sales.
RELAY is the traveller's companion that aims to make journeys as pleasant as possible.
Across hundreds of airports and railway stations around the world, you will find a RELAY - the landmark of a travellers' journey. RELAY is a retail store that tailors a mix of domestic and foreign press, tobacco products, as well as popular travel items such as drinks, sandwiches, confectionery, ice cream, tickets, postcards, greeting cards, a selection of best-selling books, stationery, souvenirs, maps and guides – all of which are carefully selected to facilitate and enrich your journey.
​The RELAY concept relies on 4 main pillars: ​
An appropriate and relevant offer selection​
A welcoming and efficient store design​
Offering value for money ​
Reliable, caring & open-minded people
The international concept of RELAY retail stores is directly focused on customer service in transport terminals such as underground railways services, railway stations and airports. An important feature of the RELAY concept is the sales system, a hybrid self-service structure, giving customers the time and space to choose their favourite items even in busy traffic zones.
RELAY features in one of two divisions of the Lagardère group. Lagardère Travel Retail is a pioneering global leader in the travel retail industry with over 160 years of travel retail experience under their belt. Their first bookstore was opened in 1852 at the Paris Gare de Lyon, France. From there, the group expanded and now operates over 4,850 Travel Essentials, Duty Free & Fashion and Foodservice stores across 39 countries worldwide. The company even grew during the year of the pandemic, generating €2.3bn sales in 2020.
The concept continues to expand in 2021, with openings already planned in more than seven countries across several regions (subject to governmental global health advice). A 'New generation' of RELAY stores have recently been opened at Madrid Atocha station, Nantes Atlantique Airport and train station, Prague Airport (7 units) and the new Berlin Brandenburg Airport (4 units).
Lagardère Travel Retail Chief Business Officer, Lucio Rossetto said, "RELAY is a well-known brand to travellers throughout the world, and for many it's where the travel really starts. To maintain this emotional connection between Relay and its customers and better keep up with their needs, we needed to evolve both the concept and the brand identity. With the new generation of RELAY stores, we are further investing into a franchise, and a segment we believe in. Under the most challenging circumstances, RELAY has demonstrated its great resilience and more importantly has managed to remain an important stop-over in passengers' journeys."
Of the three business lines Lagardère Travel Retail operates, travel essentials have demonstrated "the greatest resilience and the fastest recovery rate" amid crisis. This, said the company, is aided by its multi-channel nature (major footprint in rail, shopping centres as well as airports) and a multi-category offer that has benefited from other stores being closed during lockdowns, such as restaurants.
FRANCHISE UNITS
23 countries
1120 stores
100 airports
550 train stations
SUPPORT FOR FRANCHISEES
What we can offer you:
A business without the need for equity
Fully equipped shop
Training on all operational matters
Regular training
Commission for positive sales results
Support and cooperation from a strong international company
Concept training for store operators and staff
Health and safety training for store staff
HACCP documentation
Workshops and training for staff during operation
Marketing events
BASIC REQUIREMENTS
What's the scope of your work:
Responsibility for the operation of the store
Organizing your own store staff
Ordering goods, working with documents
Administrative activities
Communication with customers
Sales of printing, tobacco and other accessories
What they expect from you:
Business spirit
Ensuring the smooth operation of the store
The ability to lead, organize and motivate your own team
Diligence, responsibility
Friendly and pro-customer approach
Ability to work with PC
KEY FIGURES
RELAY offer the possibility of operating a franchise without any initial or working capital
The premises for operation and their complete equipment are provided by the company, Lagardere Travel Retail
The operator's profits depend on:
Turnover of the store (the operator takes a percentage of the profit)
Adherence to the RELAY concept
Motivational competitions for successful sales
Commissions from other services offered at the store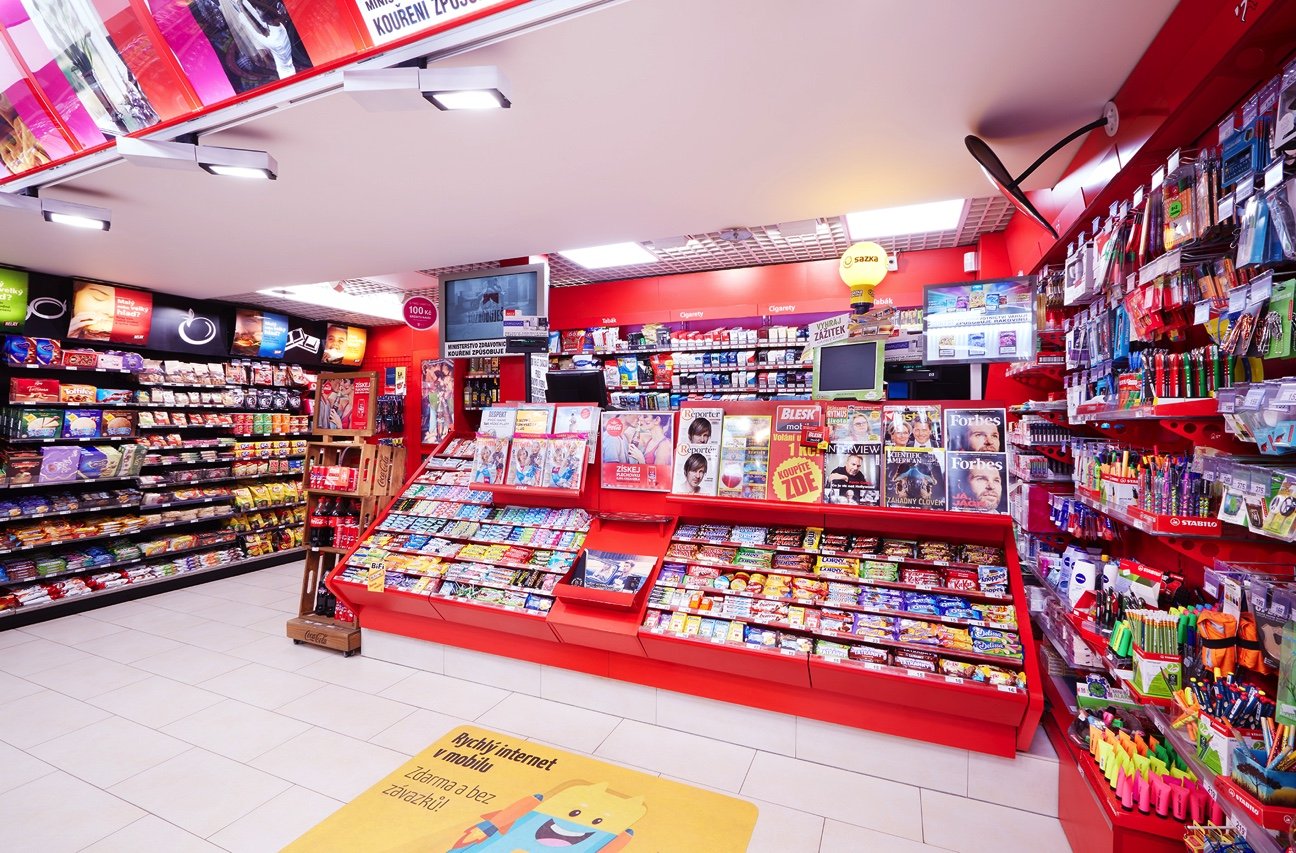 The safety of experience /
Lagardere Travel Retail has 160 years of experience, operating in more than 35 countries, 240 airports and 750 stations.