Party in style
Wholesale prices guaranteed / The franchise network is already the leading distributor of party supplies in Hungary.
- If following our pricing, franchisees can generate a margin of around 65% - says Andrea Nagy, Founder of Party Point.
With Halloween just around the corner, it's time to think decorations! Party Point has been helping people and businesses get the best quality and environmentally friendly party supplies for nearly two decades. Party Point itself was first launched in Hungary by the company Funny Box, as a balloon and party products distribution company in 2007.
Operating twelve franchises across three countries, the company imports more than 8,000 party products from well-known European manufacturers. The party business places a strong emphasis on environmental protection, ensuring all rubber balloons are 100% biodegradable. Furthermore, party plates, cups and napkin sets also all comply with the latest environmental protection directives.
To the founder of the Party Point network, Andrea Nagy, the whole year is about parties: Valentine's Day, carnival, weddings, bachelor and bachelorette parties, outdoor events, garden in addition to parties, Halloween, Christmas, New Year's Eve, birthdays, baby showers, anniversaries, graduations and more!
We spoke to Andrea about why she decided to open a retail franchise network and asked who should join their business model?
Your company, Funny Box, was already involved in the distribution of party supplies as a wholesaler, why did you decided to move towards a retail franchise?
I have been abroad a lot, and almost everywhere I have seen that serious chains dominate the market, with hundreds or even thousands of units. That's when I realised that as a wholesaler you can't educate the population or change customer habits.
This whole party line originates from America, where it has a huge tradition. That is, there is no birthday or family event for which party products are not bought. This has not been the case in Hungary for the last 10-15 years, at any level. Over the last decade and a half, we started that educational process here - the essence of which is to make people happy and show people how well you can spice up even smaller events with a few small accessories and party supplies.
We needed a medium where we could get in direct contact with our customers, which is why the retail network was started. It was obvious to me that we had to start with our own units. We can only be authentic if we receive feedback and information first hand. Only after learning and developing the brand did we open up the franchise to external partners.
Did your previous distributor network become part of your franchise system?
No, clients we worked with at the time as resellers and retail partners kept their independence and didn't join us. Those who joined us were almost all new partners. There were two or three clients who came over from the previous system, however, we had more problems with them than expected, as they had difficulty accepting our rules. The main problem was: "why are you telling us to do this, I have had a retail store for a long time; I want to do it this way." As this was on-going, we decided to them go when their contracts expired. It's much easier to work with "external" partners who want to join on their own.
Why should someone join Party Point?
When potential franchisees contact us, they often ask, "Why should I join?" "What if I just became a trading partner?" I always respond with, if someone thinks independently and wants to be independent, and they have the, "I solve everything, I can do everything," mentality, I usually tell them that franchising is not their path.
If you want to become a franchisee, it's like one hand being held while working independently with the other hand. At the beginning, we hold both hands of our franchisees, and help with everything. We see where and what products are selling, what is the assortment that is worth opening with, what rack system to buy to display the products… we even design the furniture.
If the partner requires it, we basically make the business a turnkey. A few days before the opening, we go out and help to physically set up the store and display the products. In the meantime, we provide training so that the recipient can make small decorations, such as a decorative entry gate for the opening of their own store.
The financial advantage of franchising is that our partners always get the best wholesale prices. If following our pricing, they can generate a margin of around 65%, excluding services. It is also possible for someone to take over an existing unit, in which case you don't have to deal with the design and installation. We find that the first year and a half is usually the most difficult for new units.
If a partner is skilled in something, we usually allow them to contribute their skill. For example, if they are competent in online marketing, they can do their own campaigns. But if they don't understand it, we are happy to help and take the stress out of their hands.
How involved does the franchisee have to be? And how many employees does a Party Point store require?
This largely depends on the location, size, and the opening hours. It's not possible to have less than three people in bigger shopping centres. In smaller stores or ones with less demand, it's possible for two people to work and supply a store.
In the first six months, the presence of the owner is very important; if not every day, but at least a few days a week in their shop. This is the only way you can get to know the business, see how it works, paying attention to the daily operations. We have found units work best where the owner or their partner is regularly in the business. After a six-month period when the business is running with a reliable team, then it may not be necessary to be there on a daily basis.
That is why we say that the ideal franchisee runs it as a family business and works together with family members. This solution has been especially beneficial during the labour shortage period.
Where would you see Party Point in 3-5 years?
We have a lot of ideas that can be realised with a larger network of 25 units. We would like to introduce new services and increase our competitiveness through product development. We would also like to appear more often in larger Hungarian cities.
PARTY POINT BUSINESS CARD
EUR 10,000 – 12,000 / HUF 4-5 Million start-up capital is required, which may vary depending on the size of the store and inventory based on 30-40m2 store.
Franchise entry fee: EUR 1,200 / HUF 500,000.
Monthly franchise fee: 0.
Marketing fee: HUF 25,000 -100,000 / EUR 600- 2,400.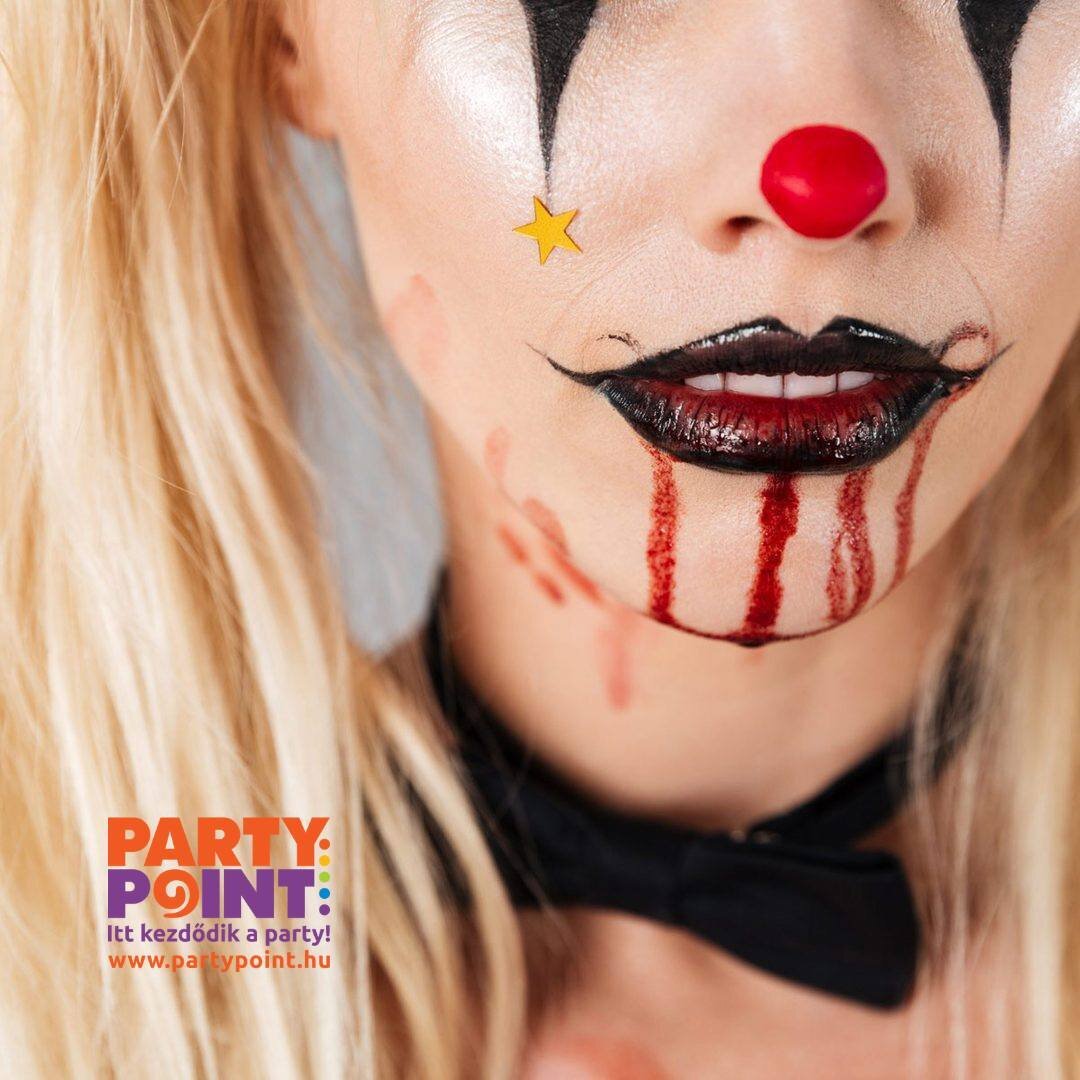 Halloween ready /
The company is educating the public that even just simple decorations can turn a small party from drab to fab.