Celebrities with franchises
Chef Nobu Matsuhisa with Robert De Niro / De Nero first suggested the pair open a restaurant back in 1989 after tasting Chef Nobu's food in New York City.
Franchising is becoming increasingly popular with celebs as they put their notoriety into a low-risk, hands-off business investment earning high gains.
Celebrities from the entertainment and sports worlds might be paid a lot of money for their talents, but making that wealth work for them long-term is a whole different ball game. In this article we're going to look at what celebrities have invested their own money into successful franchises.
We've seen in the past that some celebrities like to use their fame to start their own businesses such as restaurant and hotel chains, as well as clothing, perfume and cosmetic lines. These types of businesses require outrageously large sums of money to set-up and market, and have been seen to fail time and time again. Business failure has come to some of the biggest names in the world such as Brittany Spears, Nicky Hilton, Lindsay Lohan, Pharrell Williams and even the big man, Hulk Hogan.
The difference when buying a franchise is that you are buying a proven business-model with the added know-how and support aimed to make your business point as successful as possible. It would seem that the hospitality industry, in particular the fast-food industry, is the business of choice with some big names looking to not just diversify their business portfolios – but create franchising empires. Celebrity cooperation hasn't just served as an endorsement for their own franchise points, rather it has proven to boost the entire networks profitability and even company share price.
Here are 12 celebrities you probably didn't know invested in franchises:
LEBRON JAMES
NBA legend and actor, LeBron James apparently loves pizza just as much as he loves basketball. The basketball legend invested $1 million (£749k) in Blaze Pizza in 2012. Since then, the company has since become one of the fastest-growing food chains in the United States. Within 5 years, LeBron's stake in the business was reported to have grown to $35 million (£26m). It's believed today that James owns 19 of the company's pizza outlets.
You don't have to be an all-star to start up your own Blaze pizza franchise, but it's not cheap. For starters, there's an initial franchise fee of $30,000 (£22.6k). Overall, it will cost between $319,800 and $858,000 (£241k-£647k) to get a franchise restaurant up and running. Prospective franchisees will also be required to have a minimum of $500,000 (£377k) in liquid funds to develop each franchise point. Money's no issue for the biggest name in modern Basketball, with an estimated net worth of US$500 million.
ROBERT DE NIRO
De Niro is one of the most recognisable actors in the world. But did you know he owns 46 restaurants and 13 luxury hotels? On the back of a single up-market Japanese-Peruvian fusion restaurant called, Nobu in 1994, Nobu Hospitality was founded in 2009 and has grown into a mini empire. From London to Ibiza - New York to L.A, you will find this swanky restaurant and hotel group all around the world. De Niro co-founded with celebrity chef Nobuyuki "Nobu" Matsuhisa and film producer Meri Teper.
De Niro makes comparisons between his passions of acting and hospitality. "They both have budgets, they're creative in different ways. It's like any enterprise. The movies are a business of a sort. You have to spend money ... If things are sacrificed too much, too many times, then it somehow suffers," he said in an interview.
De Niro was no stranger to the industry, co-owning the Tribeca Grill in New York, which opened in 1990.
KANYE WEST
A franchising wild card is the infamous rapper and US presidential candidate, Kanye West. In 2018, Kanye tweeted, "McDonald's is my favourite restaurant." However, it seems the golden arches is not where he puts his money. Kanye has previously invested in two other fast-food burger companies. In 2008, Mr West bought into the cult burger chain Fatburger, made famous by rappers like Ice Cube and the late Notorious B.I.G, to his hometown of Chicago. He agreed to open 10 outlets in the area through his food company KW Foods LLC. Unfortunately for KW Foods this was a hasty move, as the deal fell flat which saw the couple of up-and-running stores closed within a few years. In 2020, Fatburger re-emerged in Chicago, but Kanye West's involvement is unknown.
West didn't stop there. He reportedly bought 10 Burger King outlets in 2010. The move wasn't necessarily financial - as the rapper apparently bought the restaurants as a second anniversary gift for his then-fiancé, Kim Kardashian.
SHAQUILLE O'NEAL
Former NBA star and actor, Shaquille O'Neal is reported to own 155 Five Guys burger restaurants. In addition, Shaq has under his belt, 40 24-Hour Fitness franchises, 17 Auntie Anne's Pretzels franchises, a movie theatre, night clubs and about 150 car washes. He also owns a Krispy Kreme franchise and is on the hunt for more. In March 2019, O'Neal joined the board of directors of Papa John's, a deal that saw him invest in 9 Papa John's stores in Atlanta and become an icon of the company's endorsements. Shaq's advertising deal with Papa John's will earn this larger than life living legend an estimated $8.25 million (£6.2m) over a three-year period.
O'Neal is said to have earned around $300 million (£226m) from his basketball career. However, post-retirement he's now earning even more from his business interests. His net worth is now believed to be worth around $400 million (£302 million).
JIMMY BUFFETT
Jimmy Buffett is a singer-songwriter known best for his song Margaritaville. This turned into a band, which then turned into a restaurant chain, holiday resorts, and lifestyle products, which are found in six different countries. Buffett also leapt into the doughnut market becoming Krispy Kreme's West Palm Beach area's franchisor. In 2002, Buffett expanded his involvement with Krispy Kreme to South Florida.
Starting you own Krispy Kreme franchise requires a large amount of up-front cash, with the initial investment for the doughnut franchise costs between $295,000 to $1.9 million (£222k-£1.4m). Franchisees are also required to have liquid assets of at least $300,000 (£226k). Thanks to his franchising empire – Jimmy can now sit pretty on his $50 million (£38m) net worth.
VENUS WILLIAMS
Tennis star Venus Williams has four Jamba Juice franchise stores in Washington DC. Williams built an incredible tennis career winning about $41.8 million (£29.6m) in prize money over the years.
Moving forward, Venus wanted to invest into an alternative health lifestyle product that matched her profile. "My goal is to help inspire our nation's youth to become more active and to make better dietary choices. As a recognised healthy, active lifestyle brand that offers simple menu solutions for eating right while engaging in healthy activities, Jamba Juice is a perfect fit," Williams said about her investment in the brand.
The initial investment a Jamba Juice franchise unit is estimated as being between $238,600 and $504,300 (£180k-£380k).
PEYTON MANNING
In 2010, Papa John's became the official pizza of the National Football League (NFL) of America. Two years later, former football quarterback, Peyton Manning, signed a deal with the pizza giants to buy 31 stores in Denver, Colorado. Manning noted at the time that changes in law to legalise the recreational use of marijuana in Colorado was a likely boost to the local pizza industry.
A Papa John's franchise unit costs around $300,000 (£226k) to set up. There is also a one-time franchise fee of $25,000 (£18.8k). You'll need a minimum net worth of $250,000 (£188k). In 2018, Manning sold his stores a couple of weeks before the NFL and Papa John's ended their partnership. Nevertheless, the former quarterback remains a spokesperson and brand ambassador for the pizza company.
RICK ROSS
The American Rapper and entrepreneur, Rick Ross is said to own 25 Wingstop franchises. Rick actually references his love for Wingstop's, lemon pepper wings in his songs. Many of his restaurant points have claimed to have seen sales jump 50% since he took them over. Furthermore, after his mention of the company in the songs, wing sales were reported to have increased across all Wingstop franchises. This again shows the power of celebrity in the restaurant business.
To become a Wingstop franchisee, the company requires you to have a minimum net worth of $1.2 million (£905k), of which $600,000 (£452k) must be in liquid assets. Franchisees will have to commit to a three-store minimum requirement for development. According to Wingstop, the average franchise point earns $200,000 (£151k) per year in profit. Probably just enough to cover the bling required to be a rapper these days.
CHRIS BROWN
The R&B artist, Chris Brown owns 14 Burger King restaurant franchises. The controversial artist was wise enough to invest in his future before his music career turned upside down. A Burger King franchisee will need a net worth of at least $1.5 million (£1.13m), of which $500,000 (£377k) are to be liquid assets. Furthermore, site development can cost in excess of $1 million (£734m).
It's an interesting investment for the singer, as Brown has previously said he doesn't actually eat pork or beef.
PHIL MICKLESON
American pro-golfer, Phil Mickelson owns the Five Guys burger franchise rights in Orange County, California. Mickelson initially lost out on a bid made with his two business partners for 105 Waffle House restaurants before turning his sights on Five Guys franchise. In 2010, Phil told reporters in an interview that he grew up on In-N-Out burger. Saying "I thought that was the best burger until I had Five Guys. That is hands down the best burger I've ever had." What Phil forgot to mention to the reporters was that he had invested interested in the brand.
Five Guys is doing well in their expansion across the globe. However, the profit from Mickelson's Five Guys restaurants are small fries compared to his estimated $841 million (£634m) made in prize money, product endorsements and golf course designs since turning professional in 1996. According to Forbes, Mickelson's 2020 net worth is estimated to be $40.8 million (£30.6m). Five Guys is currently still open to franchise opportunities in international markets outside the US.
MAGIC JOHNSON
The former LA Lakers star Magic Johnson is known to be a clever businessman. When Magic retired from pro basketball in the 1990s, he began investing in urban shopping malls and cinemas. After meeting Starbucks CEO, Howard Schultz, Magic went into a 50/50 investment partnership with the CEO to open a wide range of new stores in inner-city locations with high populations of African-American and Latino residents. Johnson made a few changes to his franchises, adding items such as sweet potato pie to the menus.
Johnson ended up opening 125 Starbucks outlets in total. Twelve years after the success of opening the franchises, Starbucks bought out Johnson's interest in all of the branches. The details of the sale are not known, but Johnson is said to have made a small fortune.
MARK WAHLBERG
Hollywood actor Mark Wahlberg decided to go the other way and start his very own franchise with his brothers Paul and Donnie. Together they created the casual dining restaurant, Wahlburgers. The American style restaurant offers burgers, sandwiches, and homemade shakes.
Wahlburgers currently operate 49 locations across the United States, with two in Canada and one in Germany.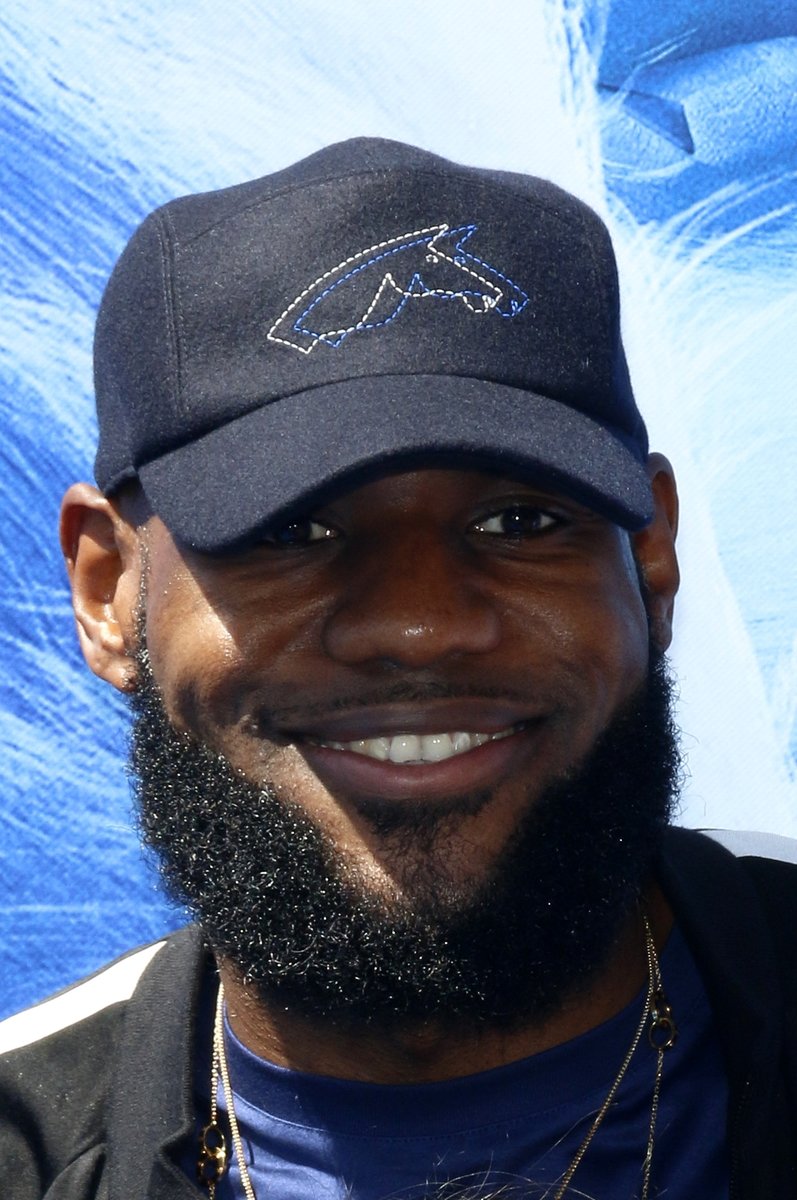 LeBron James has helped Blaze Pizza become a house hold name in the USA.