How to maintain company standards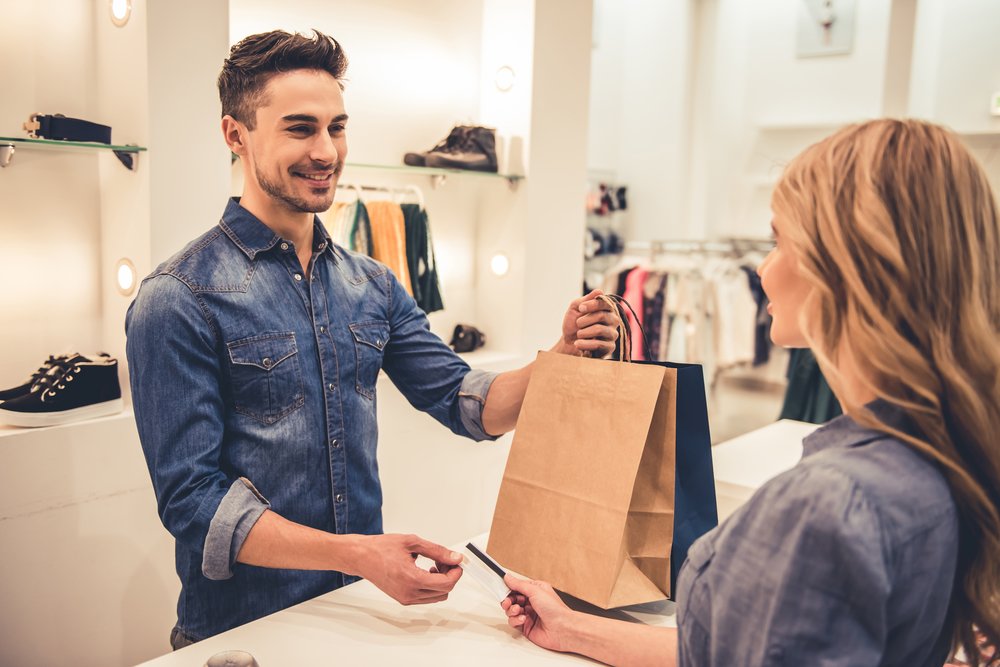 Drive research / Random check-ins from franchisor employees can work, however the best way to know what really happens is through the lens of a customer.
Thanks to mystery shopping, we can effectively monitor customer service and quality standards across our franchise networks.
Having a high standard of customer service is a key aspect of operations for any serious company. Maintaining that standard of customer service is especially important for franchise networks, as they strive to maintain the same high quality in all franchise points in order for the network to flourish. Unfortunately, it's not so easy when each point belongs to a different owner.
There's a famous phrase in the business world, coined by Wal-Mart founder, Sam Walton: "There is only one boss. The customer. And they can fire everybody in the company from the chairperson on down, simply by spending their money somewhere else." Therefore, it's important to be proactive and use the right tools to know exactly what's going on across your franchise network. Otherwise one day you could wake up from your slumber and have no customers left.
What are service standards?
It's important the whole franchise is operating under one standard towards the same business goal. Customer service standards are a set of rules and procedures describing behaviours, activities and skills, which are usually set in a quality standard book for franchisees to adhere to. Therefore, by having a brand guideline, franchisors are better assured their entire franchise network is consistently reliable, courteous and professional at all times.
Customer service standards serve two key purposes. Firstly, they're an effective way to shape the image of the franchise network from the client's perspective. Secondly, they're an excellent management tool to track and measure the franchisors desired level of customer service.
Advantages and disadvantages of standardisation
Opinions will differ on standardisation. Critics often accuse the standards of killing the creativity of employees, creating stressful environments, and adding unnecessary costs for employers.
We believe that due to the numerous benefits, standards are a no-brainer. For one, they create a uniform company image, while speeding up the training process. Thanks to the standardisation of procedures, employees all around the world know what is expected and required of them at their place of work. As a result, employees can be relied upon in adverse situations, such as dealing with complaints.
What about the customer in all of this? These days, customers see standards compliance as proof of reliability and consistency of the company and even expect standards to be of a high nature.
Other benefits of standardisation include:
Measuring unbiased service performance.
Improving customer retention.
Creates awareness among employers about the importance of standards.
Monitoring franchise conditions.
Ensures product and service quality are kept.
Allows for competitive analyses between franchise points.
Identifies training requirements.
Finds new sales opportunities.
Upkeeps the employee's knowledge of product and services.
Creates an urgency to assist customers.
Put into practice
Here are two basic examples of standards that have been successfully implemented by an iconic clothing company with great feedback:
"Smile at the customer when you greet them." The employee is responsible for the first seconds of a customer-employee interaction.

"While helping the customer with their purchase, offer the customer an additional product to the one they're buying." Cross-selling is still an underrated method increase sales per customer. This single company standard was responsible for a large increase in overall sales.
Standardising your brand for success
Ok, imagine you run a fast-food restaurant with 10 franchise locations. There is a different owner at each franchise point. Over the last few weeks, you have been receiving complaints about the company's inconsistent food quality between stores.
Firstly, you should to reach out to your franchisees and remind them about the brand standard they have agreed to in their contract.
So, you've taken the first step… But you keep getting the same complaints. To get to the bottom of the problem, you contract a mystery shopper to visit each of the franchise locations.
Mystery shoppers will note everything from customer service, how the food was prepared, the cleanliness of the store, the taste of the food plus much more. By using this service, you will be able to get an independent view of what is actually going on at the different franchise points through the lens of a customer. Only then can you make the right steps to rectify any gaps in the product or service in your franchise points.
Choosing a mystery shopper
Self-assessment or getting a family member or friend to do it might seem like a good way to see what's happening, or even to save a few bucks. But there are many advantages in hiring a professional mystery shopping brand for your franchise.
Hiring a third-party business to look at your business is a great way to get an unbiased analysis. It also prevents your cover being blown, as a professional mystery shopper can get away with asking more of the employees without being noticed.
Save yourself time! Mystery shopping companies have worked with the likes of Fortune 500 companies for years to help them improve their overall performance. As such, mystery shopper companies have a wealth of experience and industry knowledge to pull from.
Mystery shoppers are trained and instructed on how to evaluate branches from different locations to ensure brand compliance on all of them. Companies will then provide you with detailed market research report, which you can use to examine where you can improve your business standards and overall performance.