The Top 10 Franchising Books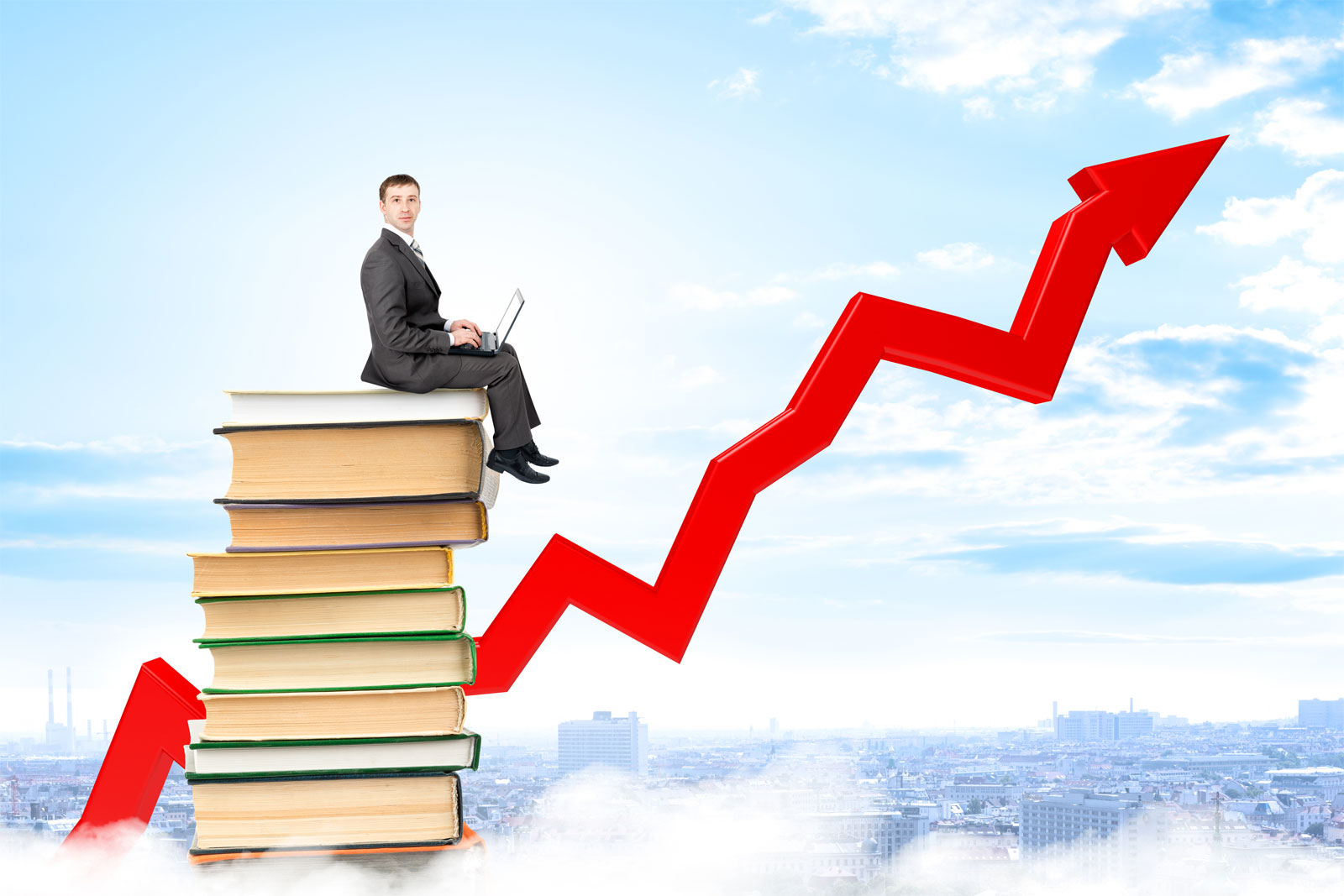 Knowledge is power / Investing in these books can help boost your chances of success in the franchise industry.
If you are thinking about purchasing a franchise or franchising your own company, these books are a great place to start.
As with most new endeavors, franchising may be challenging at first. The franchising books we've selected below cover a broad range of subjects that may be useful to you when it comes to navigating the industry.
1. Grinding It Out, by Ray Kroc
Ray Kroc was a businessman who established McDonald's restaurants all over the globe. An overall franchise success, his innovations in food-service automation, franchising, training, and advertising have put him in high regard among business people who have built not just companies, but entire empires.
2. Become a Franchise Owner! by Joel Libava
Become a Franchise Owner! teaches you how to research a franchise before planning to buy one. It is the ultimate step-by-step guide to studying, choosing, and launching a successful franchise company. Become a Franchise Owner! educates would-be franchise owners about the benefits and drawbacks of buying a franchise This book provides simple, step-by-step instructions and guidance on how to correctly (and carefully) study and choose a franchise company, written by a trusted franchise industry insider.
3. Franchise Bible, by Rick Grossman
The Franchise Bible is a how-to guide for purchasing a franchise or franchising your own company. Rick Grossmann collaborated with franchise attorney Michael J. Katz to produce the latest version of Franchise Bible, which imparts decades of knowledge and guidance on franchising success. Franchise Bible assists prospective franchisees in determining if franchising is appropriate for them, recognising the indicators of a strong franchise opportunity, and navigating the complicated world of Franchise Disclosure Documents (FDD) and agreements. The handbook also assists prospective franchisors in determining the optimal way of company expansion, understanding the elements to franchising success, and assessing possible franchisees.
4. The Franchising Handbook, by Carl Reader
This book is intended to make prospective franchisees aware of the particular path that awaits them. Because franchising is a two-way business model, it covers precisely what franchisors are looking for, what can and cannot be bargained with a franchisor, and how to effectively position yourself to guarantee that you obtain the franchise you desire.
5. Brick & Mortar Franchise Success: Know the Costs or Pay the Price, by Carolyn Miller
A detailed guide from a professional who has established hundreds of shops in her career. For first-time franchisees, this is a priceless resource as it places the most importance on finding the perfect location. Additionally, it illustrates all of the due diligence that must be performed before lease signing and neatly stages all of the processes that you might expect as a franchisee.
6. Street Smart Franchising, by Joe Mathews
Franchise specialist, Joe Mathews prepares you for success in franchising by providing an insider's perspective of how franchising works. The book shows real-world techniques and ideas that could enable you to determine whether franchising is right for you. This book is a little more advanced and it assumes you're familiar with the concept of franchising. It also assists you in evaluating yourself to discover the type of franchising that fits you.
7. The Franchise MBA: Mastering the 4 Essential Steps to Owning a Franchise, by Nick Neonakis
Written by a seasoned business expert, the book outlines essential stages of selecting the right franchise for you. The Franchise MBA walks you through the franchise process, arming you with the knowledge necessary to choose the best franchise for you. Additionally, the author delivers his guidance by including ideas from famous franchise experts and his own extensive experience of franchising.
8. The E-Myth Revisited, by Michael E. Gerber
There are many myths regarding establishing a company and being a successful entrepreneur. Michael E. Gerber debunks each myth and walks you through the real-world steps of starting a business, demonstrating how ordinary beliefs may stand in the way of success. Gerber also demonstrates how to apply franchising principles to any company. The E-Myth is a great book to read if you want to learn how to work on your company and become a successful entrepreneur in today's world.
9. Franchising For Dummies, by Michael H. Seid and Dave Thomas
Franchising for Dummies assumes that the reader has no prior understanding of the franchise business. Although Franchising for Dummies focuses on the benefits of franchising rather than the drawbacks, it still provides a very useful breakdown of the process. This handy book is packed with practical tools that will assist you with picking the right franchise opportunity for you, finding an ideal location, raising the capital you need to launch your franchise, and understanding complex legal issues.
10. 101 Questions To Ask Before You Invest In A Franchise, by Dr. John P. Hayes
If you are considering becoming a franchise owner, this book is the first item you should read. Written by franchising specialist, Dr. John P. Hayes, it covers the questions you should ask yourself before you start a business. If you ask these questions, you will not only be more educated about the details of what you're getting yourself into, but you will also be more confident as you embark on this exciting new chapter.