Natural empowerment with Naturhouse
Experts in nutrition / A franchise for health and personal care.
Naturhouse's weight-loss method is based on a combination of diet and unique food supplements produced from natural plants and fruits.
We often look in the mirror and ask ourselves if we are within our ideal weight range. Many of us have attempted different diets, giving up, and then start the process again. This is where Naturhouse steps in. They're here to help you reach and maintain your ideal weight. Naturhouse stands apart in the market for their commitment to re-educating their customers about their eating habits and encouraging them to maintain their goal weight.
The Naturhouse approach is primarily aimed at individuals who want to reduce their weight in a healthy way, using food rehabilitation and weekly dietary monitoring provided by trained dietitians and nutritionists. The company provides comprehensive therapies to combat not just excess weight and obesity, but also a variety of other nutritional issues. Naturhouse also offers customised diet plans to their customers. Pharmacists, dieticians, nutritionists, and health specialists make up the bulk of Naturhouse franchisees.
Naturhouse is operating since 1994. The company's founder, Félix Revuelta, saw a huge need in the Spanish market for a nutrition-focused company with its own exclusive techniques that are successful in weight control. After nearly three decades in business, Naturhouse has more than 2,000 locations in 26 countries and is a well-known brand in Spain and abroad.
Naturhouse is seeking franchisees in cities with a population of at least 30,000 inhabintants. The initial investment is approximately EUR 40,000 to 70,000. This price covers the cost of the Naturhouse Diet Center's products and equipment as well as the cost of maintaining an image compatible with the network's requirements. The franchise agreement is for a five year term with the possibility of extension.
Number of units:
Support for franchisees
Site selection.
Specialist staff recruitment.
Consultation during the preparation of the premises in line with the network's image and needs.
Comprehensive training for staff and franchisees.
Marketing support.
Supplying a variety of branded products.
Regional coordination is provided.
Extensive national advertising and image-building activities.
Basic Network Requirements
Own or leased premises with an area of about 30-50 sq m and a display glass.
A suitable site for the premises, a well-trafficked area ideally in close proximity to other commercial and service establishments, such as a mall.
The capital to start a business.
Key Figures
EUR 40,000-70,000 in expected investment.
EUR 600 + VAT annual license fees.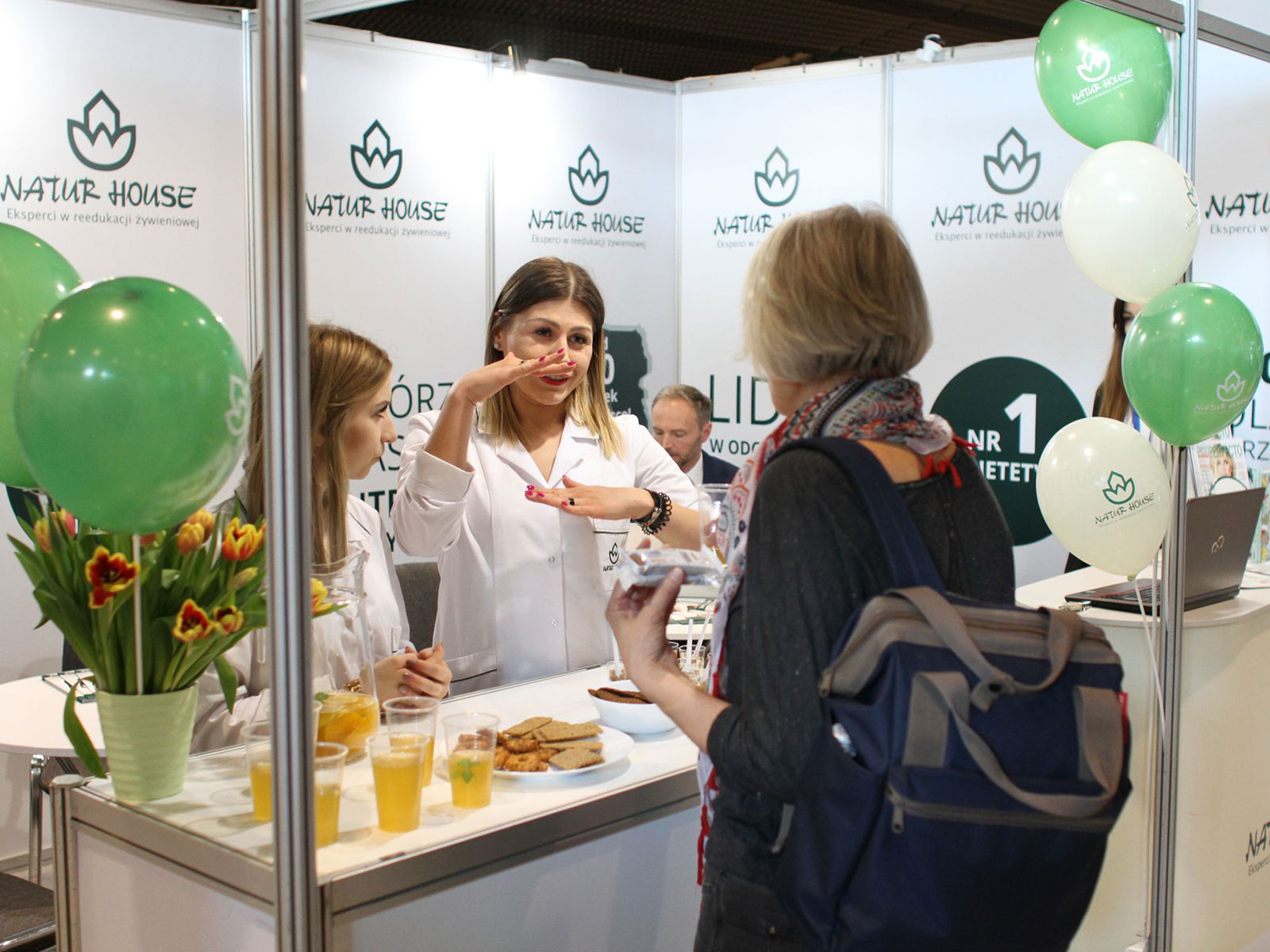 Naturhouse Method /
Clients can count on a personalised diet plan and free follow-ups by a Naturhouse advisor.