Japanos: Cutting Through the Crisis
A touch of traditional / Japanos reflects the simple and modest Japanese approach toward sushi.
While many companies have suffered during COVID-19 pandemic, others have shifted their focus, enjoyed growth and achieved success. Japanos is one of them.
Japanos is a fast-casual urban restaurant that focuses on health, wellness, and Japanese food. Japanos provides a one-of-a-kind eating experience that not only thrills customers but also provides a fantastic business opportunity.
It all began when Kana Hashimoto, founder of Japanos, came to Romania to study acting 20 years ago. She fell in love with the country and decided to stay, pursuing a variety of goals. She set out to create Romania's first ramen-bar concept, providing a range of sushi, bento, Japanese salads and sandwiches. Her vision? A Japanese restaurant that serves authentic Japanese cuisine in a contemporary, fashionable and affordable way.
The business ethos of Japanos is unique and simple—clients should get prompt and high-quality service without sacrificing quality for the sake of speed. From an operational standpoint, Japanos has a primary kitchen that handles the bulk of the work, and then there are the restaurants that just have the front-of-house element of Japanos where no significant cooking takes place. The primary kitchen prepares the soups and sushi; it also handles online deliveries. This frees up a significant amount of time for the restaurant to engage with customers and provide fast service.
According to the operational director, Cristina El Majzoub, they've implemented many internal processes to reach that balance. "The main kitchen is a centralised facility that distributes meals to the branches. There is no significant cooking going on at the restaurant. The restaurant offers ready-to-eat sushi, ramen, and bento that have already been freshly prepared in the kitchen," said Mrs. El Majzoub.
Japanos didn't always operate this way. In fact, the company was operating exactly like any other contemporary Japanese restaurant a few years ago - with full staff, a kitchen and sushi chefs at each location. Christina explained that instead of having ten employees in each branch, they opted to have ten people in one centralised kitchen that is linked to the rest of the branches. "A lot of products were wasted. We also realised that labor accounts for the majority of our expenses. Therefore, we considered downsizing our workforce," she said. Christina also explained that instead of having ten employees in each branch, they opted to have ten people in one centralised kitchen that is linked to the rest of the branches. "A sushi restaurant can't function with just two employees, but Japanos can!" she added.
Their main motive for restructuring was cost cutting. There is also the shortage of personnel since making sushi requires specialised chefs to consider. Japanos chefs are all Japanese, and their skills come at a high cost. The third issue is retail prices; full kitchen at each location will result in high retail expenses. "We studied and came up with several options, but it was mainly a financial choice," says Cristina. "Now we make 3-4 fresh deliveries a day from our centralised kitchen to our branches for a fraction of the expense of employing a full crew in one restaurant. It's a decision that has impacted other neighboring restaurants, and when we made the switch, we saw a huge opportunity for franchising."
While many companies suffered during COVID-19, others shifted and enjoyed growth and profitability. Japanos chose not to shut during the epidemic and urged their franchisees to do the same. The main kitchen not only serves the restaurants, but it also houses the online delivery platform. "We didn't consider the pandemic to be a problem. Our main objective was survival. We opened our kitchen and began deliveries immediately. We increased our daily sales from EUR 2,000 to EUR 20,000."
Japanos confronts difficulties with innovations. Several restaurants chose to establish an online platform during the pandemic, whereas Japanos already had one. When financial difficulties started to impact everyone, they decided to develop promotions and unique deals out of a sense of social responsibility. "We had no rent, nor a large staff base, so we decided to create discounts and special offers to make products more affordable for customers. It worked perfectly. Both for us and our clients."
Japanos has thrived as a result of their quick decision to alter their operations and meet new demands. Now Japanos plan to establish a retail section from the main kitchen, which means fresh food, packaged and delivered to coffee shops and supermarkets. "This is how we want to grow further. Why not have some sushi at your favorite café?" said the operations director.
In terms of growth, the company is currently having negotiations to expand in France, Kosovo, Malta, and Montenegro. Japanos also seeks franchisees and target markets worldwide.
OWN UNITS
FRANCHISE UNITS
SUPPORT FOR FRANCHISEES
Marketing & Strategy Support
Site selection
Full support with e-commerce website
Comprehensive start up training
Co-ordinated launch campaign
Regular ongoing training
Transparent communication
BASIC NETWORK REQUIREMENTS
Entrepreneurship appetite
Restaurant management experience
Team Player
Willingness to learn
Have the required start-up capital
KEY FIGURES
EUR 5,000

one-time

franchise fee

EUR 10,000

one-time

franchise fee (kitchen)

Marketing fees: 1%

Franchise fees: 5%

Minimum investment: EUR

52,000 - 100,000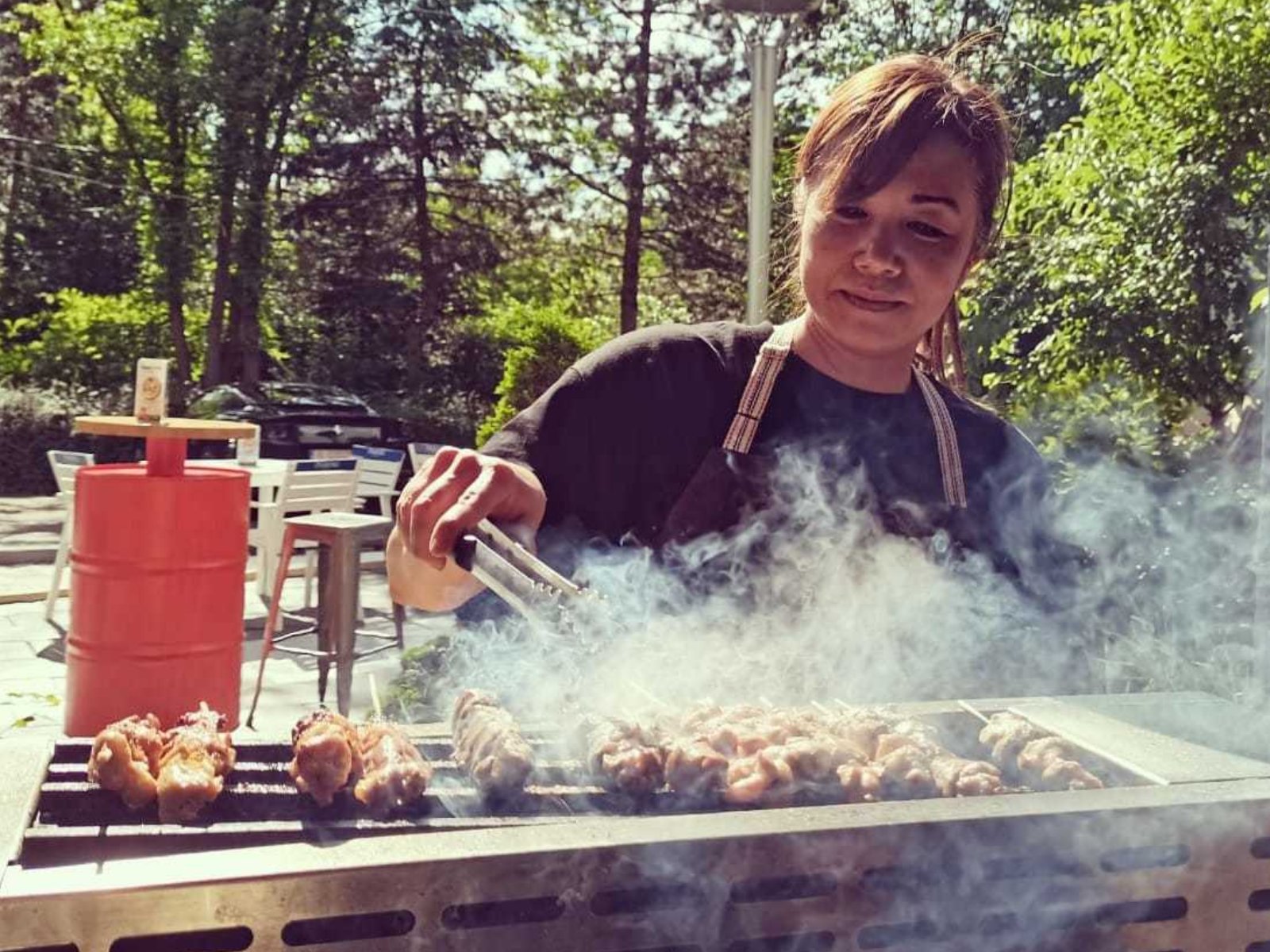 Hungry? /
Sometimes you can enjoy meals freshly prepared by Kana Hashimoto herself!