Wendy's returns to the UK 


Open for business / The first Wendy's store in the UK opened it's doors in Reading this week. Photo: Photo courtesy of The Wendy's Co.
After 20 years out of the market, Wendy's has made a surprise come-back to the United Kingdom.
The American fast-food chain this week opened their first store in Reading, 65km west of London, bringing wth them signature items such as the Baconator and the Frosty.

Two more stores in Stratford and Oxford are scheduled to open in the second half of the year, with a total of five stores to be opened across the UK in 2021.
Last year the brand dethroned Burger King to become the #2 player in the US hamburger market.

Wendy's currently operate about 6,800 sites worldwide, but only about 950 of them are outside of the US.

With US domestic markets maturing, large franchise companies such as Wendy's are on the search for new and greener pastures to secure steady growth.

According to a spokesperson from Wendy's, the UK launch will spearhead a European-wide expansion as Wendy's looks to build on strong growth on the other side of the Atlantic.

Abigail Pringle, president of international for the Wendy's Co., said the company has worked hard to understand customers in the UK and has built a supply chain and marketing partnerships in the region.
"Our restaurant opening in Reading is very exciting for Wendy's as it marks the official launch of the brand in the UK and across Europe," Pringle said in a recent statement.

"Our team is working on opening additional restaurants across the country, starting in the southeast, and establishing new franchisee partnerships to help us quickly scale and expand our brand presence."

The dine-in restaurant hospitality industry has suffered a great blow during the pandemic, however the demand restaurant and take out has risen by 10% in the UK according to Kate Nicholls, chief executive of UK Hospitality.

This has been helped further by the rise in popularity of food delivery services such as Uber Eats, Deliveroo and Just Eat.

So, while some businesses are cautious to leave port during these uncertain times, Wendy's has seen an opportunity to ride the waves of the storm.
Wendy's is being tight lipped at the moment and won't reveal information about their further plans for both the UK and the European market.

But if their confidence is any indicator, we'll all be lining up for a taste of their menu somewhere in Europe in the next few years as their search for real estate expands.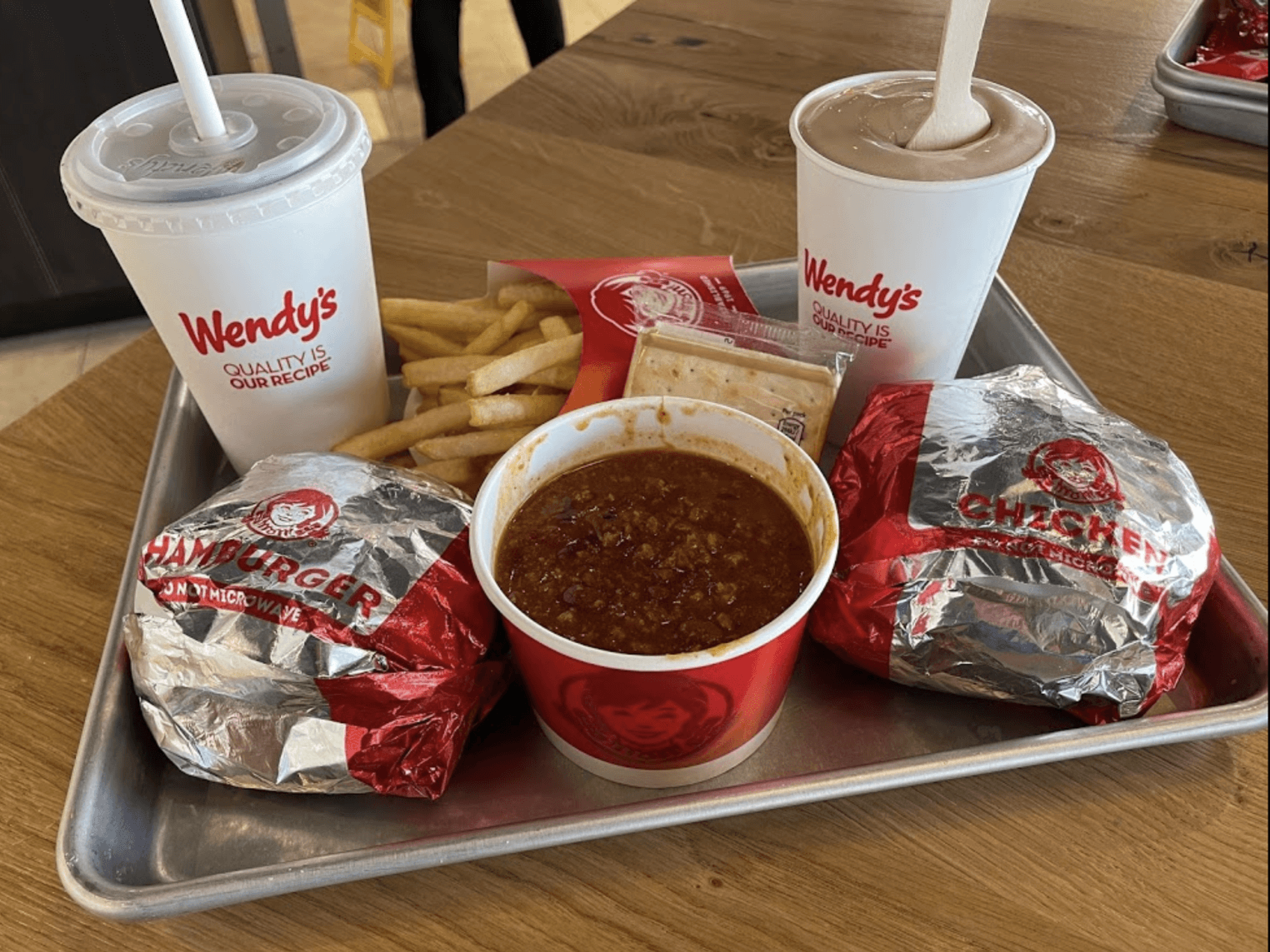 Same, same but different /
There will be new menu items just for the British audience including the Veggie Stack to cater for British eating trends.