International Workplace Group - The future is now
Work's a breeze / Over 2.5 million people use IWG's workspace.
The pandemic has forever changed the way we work and do business. Could this really be the next big thing?
Investing in co-work space today is being compared to investing in fast-food chains in the early 1960's – hailed as a once in a generational opportunity to beat the rush. It's predicted that by 2030, 30% of all commercial real estate will be flexible workspace. The flexible workspace market is already worth £20 billion annually and according to Forbes, already had a pre-pandemic annual growth rate of 24%. According to the International Workplace Group (IWG), flexible working will be worth over £8 trillion to the economies of 16 leading countries alone in 2030. Is this growing indisutry about to explode?
According to the latest IWG quarterly report, the companies first quarter in 2020 was the best quarter on record. In contrast, the first quarter of 2021 was the most challenging quarter on record for IWG due to the restrictive impacts of COVID-19. Whilst trading conditions remain challenging with lockdown restrictions continuing in many parts of the world, other markets have started to open up and IWG is already beginning to see very positive trends. For example, China is now ahead of pre-COVID-19 activity levels. Also, IWG's largest market, the US, is showing significant signs of improvement, especially in markets such as Texas and Florida.

"We have seen an unprecedented demand for our flexible work products, which is a confirmation of the positive trend of continued demand for hybrid working… We are well positioned for a world of work permanently altered by the pandemic. Changes to the geography of where work takes place and a new flexibility demanded by companies and workers provide an attractive dynamic marketplace for our future development," the report said.

International Workplace Group is the number one in workspace and coworking around the world. Their network is already more than six times larger than their nearest competitor. Despite losing 55 sites to the pressure of the pandemic, they've bounced straight back adding 43 new sites and have a mounting number of ongoing discussions with potential franchisee candidates.
Initially called the Regus Group, IWG was founded in 1989 by visionary Mark Dixon in Brussels, Belgium. As the company grew, so did their portfolio and product acquisitions. They now connect millions of like-minded professionals around the world, enabling people to be more productive in an inspiring workplace environment. It attracts local entrepreneurs and Fortune 500 companies alike. With a brand and solution to suit each type of business, IWG is a now a marquee brand to those in business.
PRODUCT TYPES
Regus – Professional workspaces designed for productivity.
· Extensive global coverage
· Wide variety of sizes
· Specialising in small, private offices and coworking areas

Spaces – Inspiring workspaces with a creative and entrepreneurial feel.
· 200 city centre locations and growing
· Coworking facilities from 20,000 to 100,000 sq ft
· Option to create fully customised client areas

HQ – Hassle-free workspaces where real work gets done.
· Growing network in towns and cities worldwide
· Office meeting rooms, lounges and coworking
· Home to business of 1 to 1,000 people

Signature – Luxurious workspaces in prestigious locations.
· Premium city centre brand
· Corporate environment with mix of private office and coworking space
· Option to create large, branded, customised client areas
SUPPORT FOR THE FRANCHISE
IWG has created a comprehensive support platform that provides franchise operators with:
Highly cost-effective, cash-generative franchise business model with impressive ROI
Right to use our brand and trademarks and sell our products and services
Access to approved local marketing collateral
Website and app set-up and search engine optimisation for your location
Lead generation by global salesforce of 2,500 people
Global customer support, IT&T and franchise support network
Back office support for billing, invoicing and cash collection
Professional support with recruitment and training for your team
Inventory management administration
Office service agreements and auto-renewal functionality
BASIC NETWORK REQUIREMENTS
Flexible work space size depending on business model and location
Recommended 650sqm – 10,000sqm
Experience in a fast-paced sales and customer service-oriented business
Financial and organizational capability to open at least 5 centres over a 2- to 3-year period
UNITS
As of 2021, IWG has a total global network of 3,301 locations
IWG are present in 1,129 cities in 120 countries worldwide
KEY FIGURES
Franchise fee: EUR 30,000 fee to open the centre
Total investment: Figure starts at EUR 240,000
Royalties: Dependant on country and region specifics
Payback period: 3-4 years
Average turnover per month: Varies. Estimated global average = EUR 400,000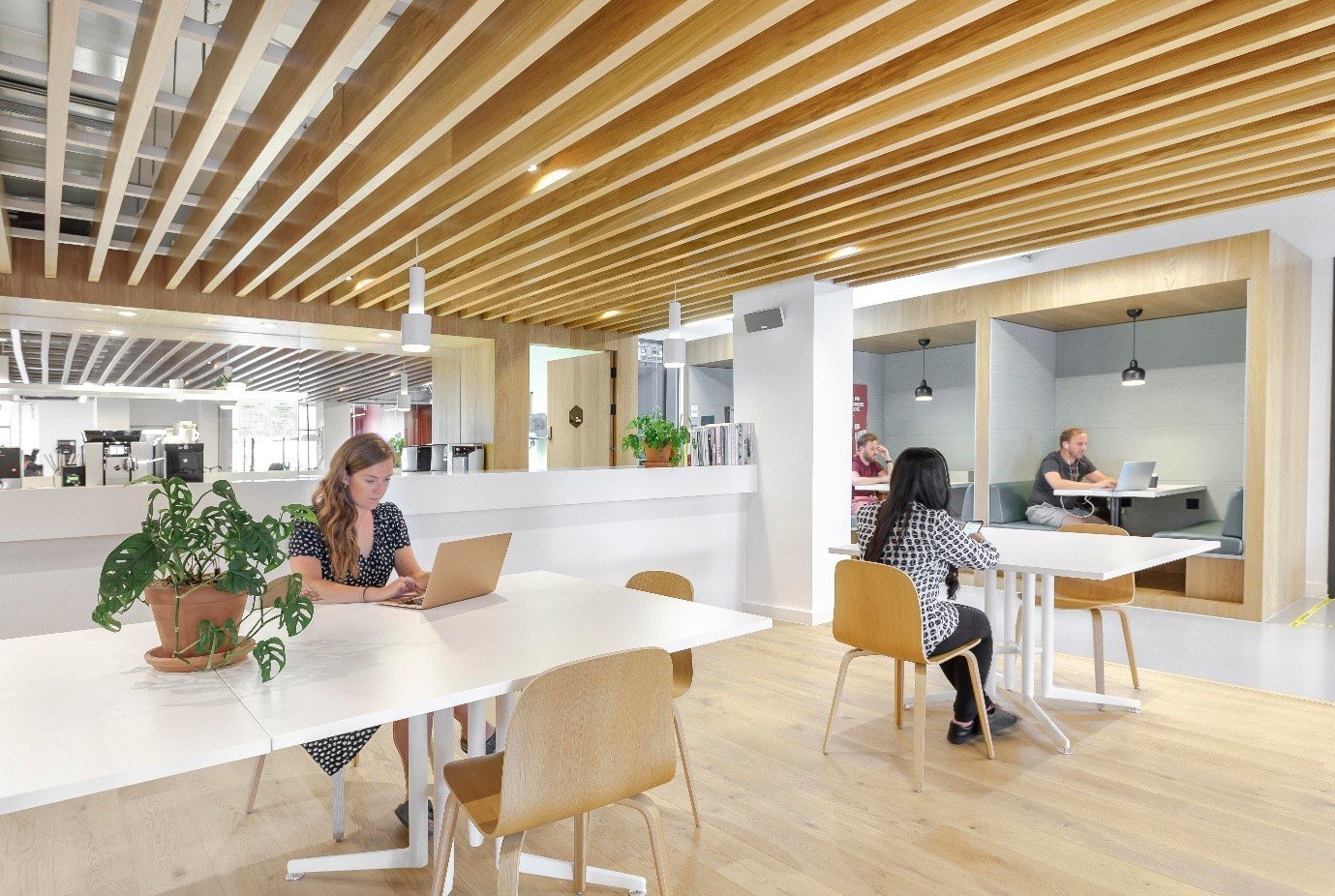 Safe in business /
IWG plc was created in 2016 as the holding group for different flexible workspace companies and is listed on the London Stock Exchange (LSE: IWG).