Young Engineers fit for a Prince
Young Engineers / Young Engineers inspiring kids.
WIlliam the Prince of Wales loved Young Engineers and their approach to instilling passion for engineering.
Conventional wisdom deems engineering is a very hard discipline and that there just are not enough people qualifying in the subject at universities. Young Engineers is a franchise trying to address this issue starting from the bottom up. It is just as much a mission as it is a business. The emphasis is on instilling curiosity and the desire to practice among the young and to instill a passion for engineering from an early age.
As technology evolves, the demand for engineers is increasing rapidly. There are consistently more computer science jobs than computer science graduates, leaving a whole new business opportunity for the franchise and its users to address real world market challenges.
The concept
Founded in 2008 by young entrepreneur Amir Asor, Young Engineers operates engineering afterschool activities in over 50 countries. It aims to prepare 4-15 year-old students for the changing demands of the 21st century workforce. With over 30,000 students globally and over 200 branches, Young Engineers has been recognized by the Harvard School of Education and the European Union's Commission. Over the years it has developed educational and technological solutions which are used to provide courses using construction platforms. It has developed the Algobrix platform to teach the basics of coding without using any screen and also uses LEGO and K'Nex Brics.
In 2018, Prince William met with the CEO of Young Engineers Amir Asor to learn more about the organization's programs and solutions. Asor had in 2011 been awarded by the then Prince of Wales and now King Charles with the title of Youth Business International Entrepreneur of the Year. In 2017, Young Engineers was involved in breaking the Guinness World Records for the tallest tower made from building bricks reaching 36 meters (118 foot).
The programs are conducted by franchisees in kindergartens, schools, community centers and clubs. Young Engineers adheres to the edutainment philosophy of tutoring, the point where education and entertainment meet. Rather than learning through repetition and memorization, the students learn by taking an active part in their own educational process.In addition to the semester-annual programs, Young Engineers has also developed complementary programs such as unique birthday parties, summer camps, and more!
The franchise offer
Armin Asor, the head of Young Engineers in an interview for the International Franchise Association says that franchisees benefit from working with a tried and tested product. "Furthermore, one can be part of an award winning company that uses innovative approaches that are promoted by highly-regarded academic institutions and one can have a home-based business, flexible working hours, comprehensive training program for new franchisees, managerial, financial planning and logistical support. Lastly,we have our own Research & Development team that is always creating new products, models and programs to add to our curriculum."
Potential franchisees need to enjoy working with children and derive satisfaction from planting the seeds of knowledge in their minds. The demand for these types of activities is growing out of school so franchisees need to be flexible about the hours they work and not be tied to a 9-5 schedule.
Amir Asor stresses that a potential franchise needs to be a strong communicator and salesman who shares the vision of the company. " I would say that we are looking for franchisees who can spread the word about our company and create future expansion plans for the future. We want our programs to be incorporated in public / private schools, day cares, community centers, churches, science museums, and the home school sector."
Young Engineers is a fast expanding franchise that has a very clear focus. It has strong leadership and has achieved a high level of visibility. For someone who shares the Young Engineers vision of education through playing and who believes that engineering has a great future it seems to be a great opportunity. Even royalty is excited by it.
Franchise Units
Over 200
Support for Franchisees
60 day business launching phase

Branded Young Engineers website and branded Facebook business page with pre-made videos and graphic posts

Business cards, emails and designs for printed marketing materials

Business development team to guide franchisees on marketing, launching operational and financial matters.

EC endorsement

Own separate territory with exclusive rights

Numerous options to diversify revenue streams; schools, community centers, summer camps, birthday parties, workshops
Network requirements
No prior knowledge needed

Management skills and strong interpersonal and communication skills

Territorial units of 100,000 residents.

Places where children are attending after-school activities.
Key figures
Liquid capital : 10,000 USD

Total investment: 6,000-35,000 USD

Royalties: 7% of revenue and monthly for brand kits

Advertising fee: 2% of sales

License period: 6 years

Future license periods: 4 years

Renewal license fee: 2,500 USD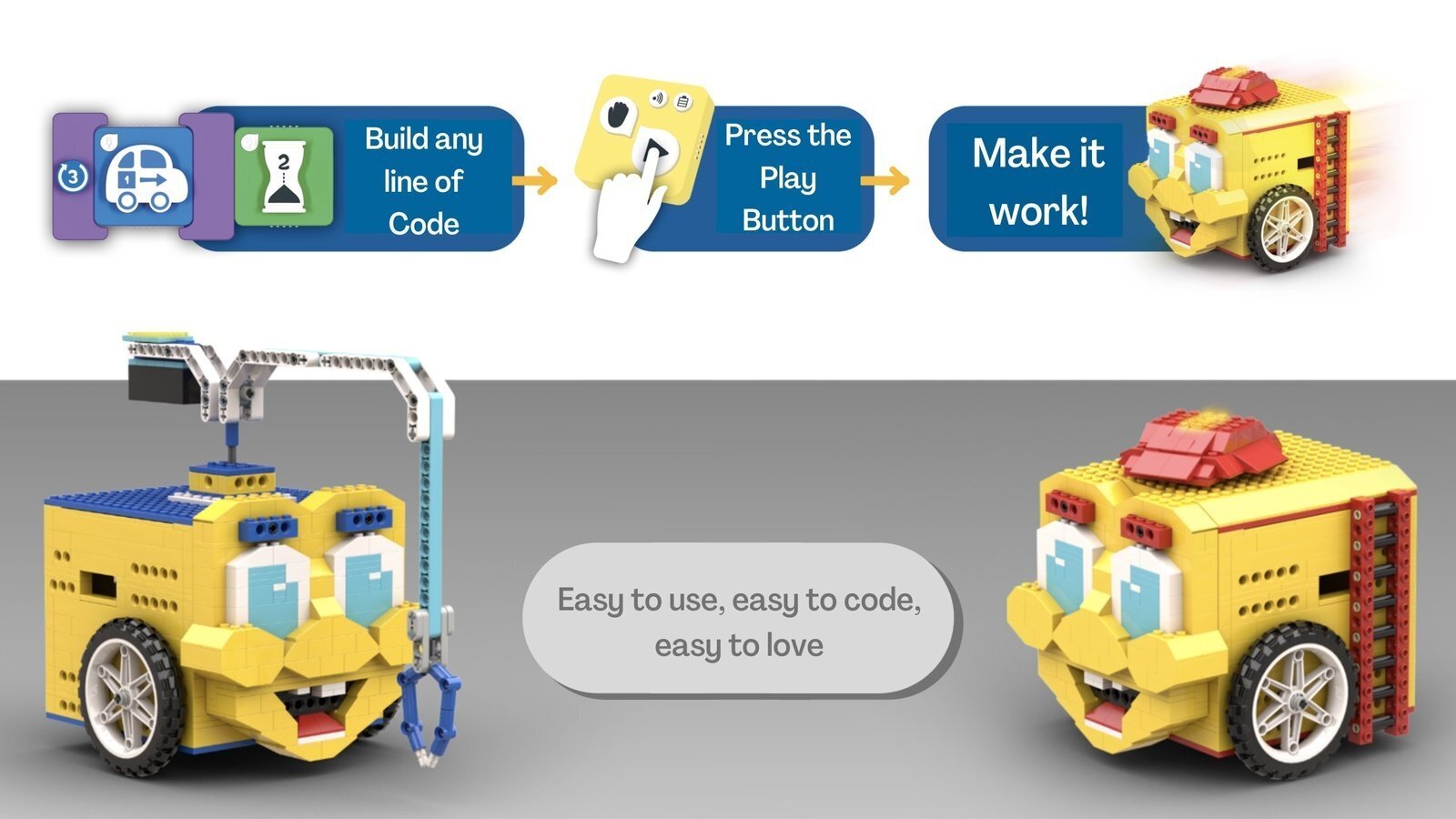 Young Engineers /
Young enginners teaches children coding.