Doughnut dynasty
An American icon / Krispy Kreme's glass display case became synonymous with the American brand after the end of World War Two.
From a hole-in-the-wall to a US icon: the Original Glaze story of Krispy Kreme.
International coffee day is just days away. What better way to enjoy your fresh brew than with a free Krispy Kreme doughnut?The North Carolina based coffee and doughnut chain is giving away free coffee to anyone who stops by on the 29th of September. What's more – Krispy Kreme Reward members will get a free donut of choice to accompany their coffee. The best thing is that it's free to join their rewards program.
Free doughnuts are great, but how did we get here?
The story of Krispy Kreme begins in 1937 when Vernon Rudolph bought a secret yeast-raised doughnut recipe from French chef in New Orleans. Rudolph then rented a building in the historic town of Old Salem in Winston-Salem, North Carolina (US) – and began selling Krispy Kreme doughnuts to local grocery stores.
The smell of freshly baked doughnuts drifted across the neighbourhood which prompted locals and passers-by to stop and ask if they could buy straight from the kitchen. Rudolph, seeing the opportunity, created a hole-in-the-wall and started selling fresh, hot doughnuts directly to customers.
As the demand rose, he decided to expand the business throughout the country. Rudolph initially started with opening franchises in the Southern States of America, before branching out to Ohio in the Mid-West in 1939. In 1948, he opened a central business plant in Winston-Salem, where his secret doughnut batter recipe was manufactured and distributed to their retailers.
Krispy Kreme's iconic glass display case then became synonymous with the American brand after the end of World War Two. Their eye-catching display counter was a sign of peace, stability and a sign of better things to come.
Developments in technology saw the end of the hand-cut doughnut in the 1950's when mechanical equipment was bought and equipped to each store. The new automated machines allowed the production of up to 500 perfectly formed doughnuts per hour. Demand continued to grow, and by the end of the decade, Krispy Kreme had 29 stores across 12 States of America.
The famous Krispy Kreme 'bowtie' logo was trademarked in 1955. What followed was the standardising of all franchise stores across the US. The brand followed the roadmap of larger fast-food chains of the time; deciding on a red brick exterior with a green roof to host their iconic glass display counter full of sweet treats.
At the time of Vernon Rudolph's death in 1974, there were 60 stores present in the US market. Two years later the company was bought by the Beatrice Foods Company. The new owners doubled the number of stores in the US in six years. However, despite the rapid growth, their takeover was met with criticism from long-serving franchisees – who accused the Beatrice Food Company of trying to stifle Krispy Kreme brand.
In 1980, a group of investors led by a long-term successful Krispy Kreme franchisee Joseph McAleer Senior, bought the company back for $22 million. Upon McAleer Senior's retirement in 1988, his son, Mac, stepped into the CEO hotseat at Krispy Kreme. Meanwhile, his other son, Jack, assumed the role of vice president of sales and marketing at the same time.
After opening their first retail-only store in 1989, Krispy Kreme moved toward a franchise led model which saw one of the biggest expansions of the company. In a bid to grow faster and more efficiently, the vast majority of Krispy Kreme stores would now be individually owned and operated by franchisees, rather than the company itself.
The company went on to be successful in several marketing campaigns, such as the 'Hot Now' light, which meant if the stores light was glowing, the kitchen was making a fresh batch of doughnuts. Who could resist a hot and fresh doughnut? The brand has also been innovative in their marketing brand partnerships. For example, the company recently collaborated with McVitie's to come up with the 'Jaffa Cake' doughnut.
A bit of a late bloomer, Krispy Kreme didn't open their first franchises outside of the United States until 2003. The world-famous department store, Harrods, found in central London, was the first location sweet-toothed Europeans could find themselves an Original Glaze. Their UK launch just happened to coincide with the departure of their major competitor, Dunkin' Donuts in 2002.
The Harrods Krispy Kreme store closed down in 2011, however, the UK now has over 120 stores - to found across high streets, shopping malls and airports. They also have over 1,000 display cabinets with retail partners across the region. Ireland got their first store in Dublin in 2018 – in a record-breaking launch. However, another island European nation, Iceland, shut their Krispy Kreme doors in 2019, after three years of trading, due to an overestimation of market demand and rising operating costs.
In the UK, stores offer 16 different varieties of doughnuts – with the occasional addition of a feature doughnut. The company's continued cult-like following and launch hype-mania still makes it a very popular franchise the world over. The company has grown from 1,000 stores world-wide in 2015, to now over 1,400 stores in 2022. That's not including thousands of counters in shopping centres, convenience stores and petrol stations.
In May, 2016, German conglomerate, JAB Holding Company bought the company for $1.35 billion. This year, Krispy Kreme was evaluated at $3.4 billion dollars. Krispy Kreme also trades on the stock exchange (NASDQ: DNUT) (NYSE: KKD). In 2003, the company's stock traded at about USD $50, which plummeted to USD $6 per share in the space of two years. While the market has generally been steadier for the doughnut company in the years since, Krispy Kreme's shares are currently down 37% since its IPO last year. This leaves many asking, is now a good time to invest, or is it better to go on a diet?
FRANCHISE UNITS
Krispy Kreme currently has over 1,400 stores across 32 countries:
Australia
Bahrain
Bangladesh
Cambodia
Canada
Colombia
Dominican Republic
Egypt
Hong Kong
India
Indonesia
Ireland
Japan
Kuwait
Lebanon
Malaysia
Mexico
Myanmar
New Zealand
Philippines
Russia
Singapore
South Africa
South Korea
Taiwan
Thailand
Turkey
United Arab Emirates
United Kingdom
United States
SUPPORT FOR THE FRANCHISE
Krispy Kreme supplies franchisees with a 16-week hands-on training program where they will teach you every aspect of the business, including:
Marketing
Customer service
Business strategy
Recruitment and training
BASIC NETWORK REQUIREMENTS
Liquid capital
Retail or restaurant industry experience
Motivated with outstanding customer service skills
KEY FIGURES
Estimated investment cost: £1.5 million
Franchise fee: £20,000
Royalty fee: 4.5%
According to Krispy Kreme, turnovers have been recorded up to £40,000 per week in busy city-centre locations.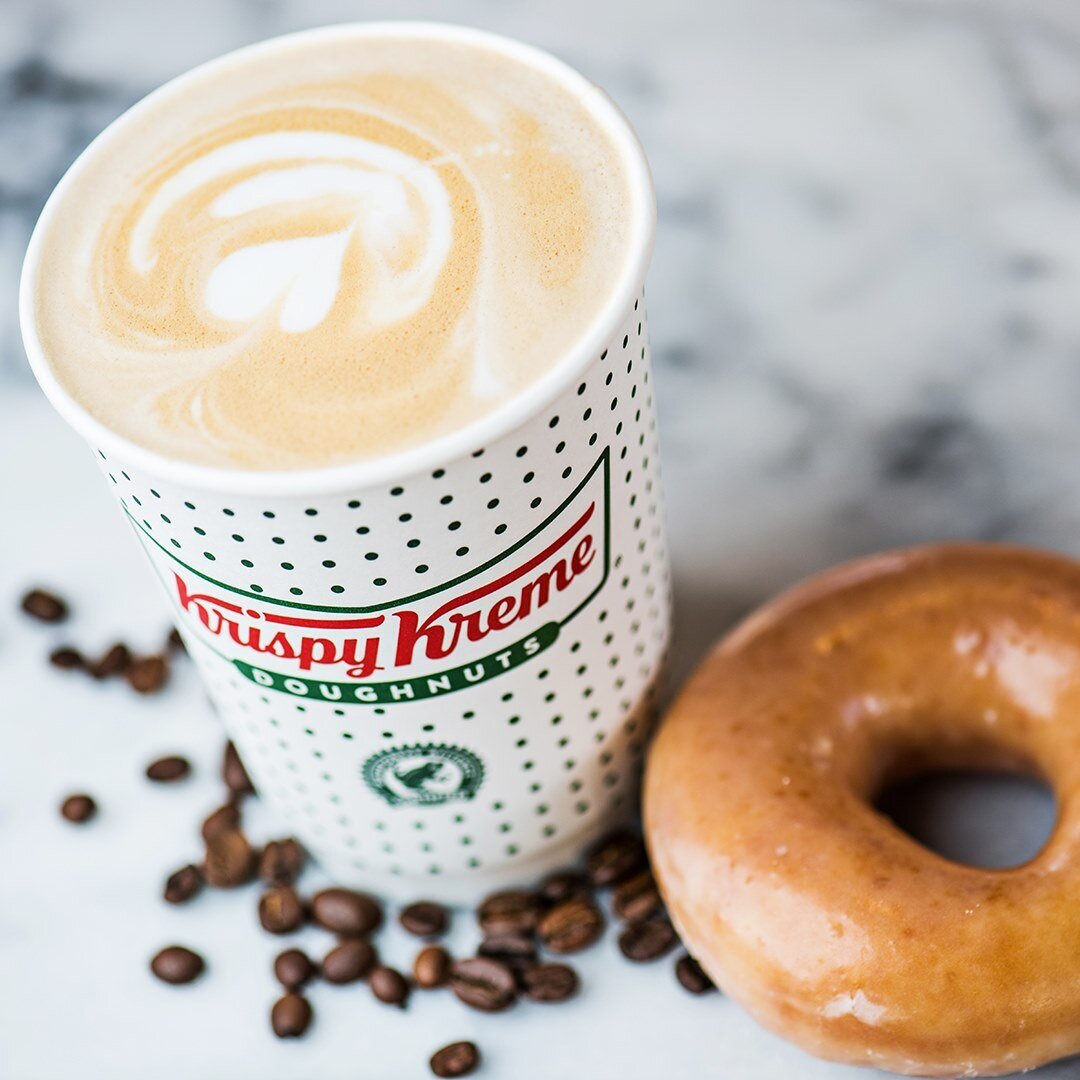 Krispy promotion /
Krispy Kreme is offering free coffee and doughnuts to everyone who stops by on national coffee day.