The secret of Miss Millie's chicken
A cult chicken revival / Miss Millie's and the Scoffs Group will expand the franchise to 10 more locations.
The KFC spin off expands in the UK.
Bristol based chicken shop, Miss Millie's, has announced a new deal with the Scoffs Group which will see them expand across the UK.
The company which is famous in the West Country of Britain has agreed to open 10 more stores outside of their home region.
This expansion comes on the back of the successful opening of three new stores in London, Essex and Southampton in the last year.
Miss Millie's, a fast-food brand unknown to most, came about after Harry Latham, who was Colonel Sanders' right-hand man for KFC in the UK, gained permission to open up his own chain of stores in 1988.
The store was named after the Colonel's own daughter, Mildred, otherwise known as 'Millie'.
In 1965, Latham was the first man to open a Kentucky Fried Chicken restaurant in the UK, which would also be the first KFC franchise established outside of North America.
Latham then worked alongside the Colonel as the Managing Director of KFC Great Britan during the 70's while running several successful KFC franchises across the UK.
A spokesman from the Scoffs Group said: "The 10-store deal within Southampton and the Southeast region [of England] marks a new phase for both companies."
"It signals the company's transition from a single to a multi-brand franchise. For Miss Millie's, it launches the brand's expansion into a new geographical region," he said.
Latham retired in 1993, but the chain remained in the hands of his daughters, Ann Walker, Sheila Wilson, Kerry Baldin and Kate Ostrowski, who took over the running of the firm until it was sold in 2018.
The family said at the time, "the decision to sell a business that's been in our family for over 50 years was very tough despite us recognising the time had come."
Mr Latham later passed away in 2019.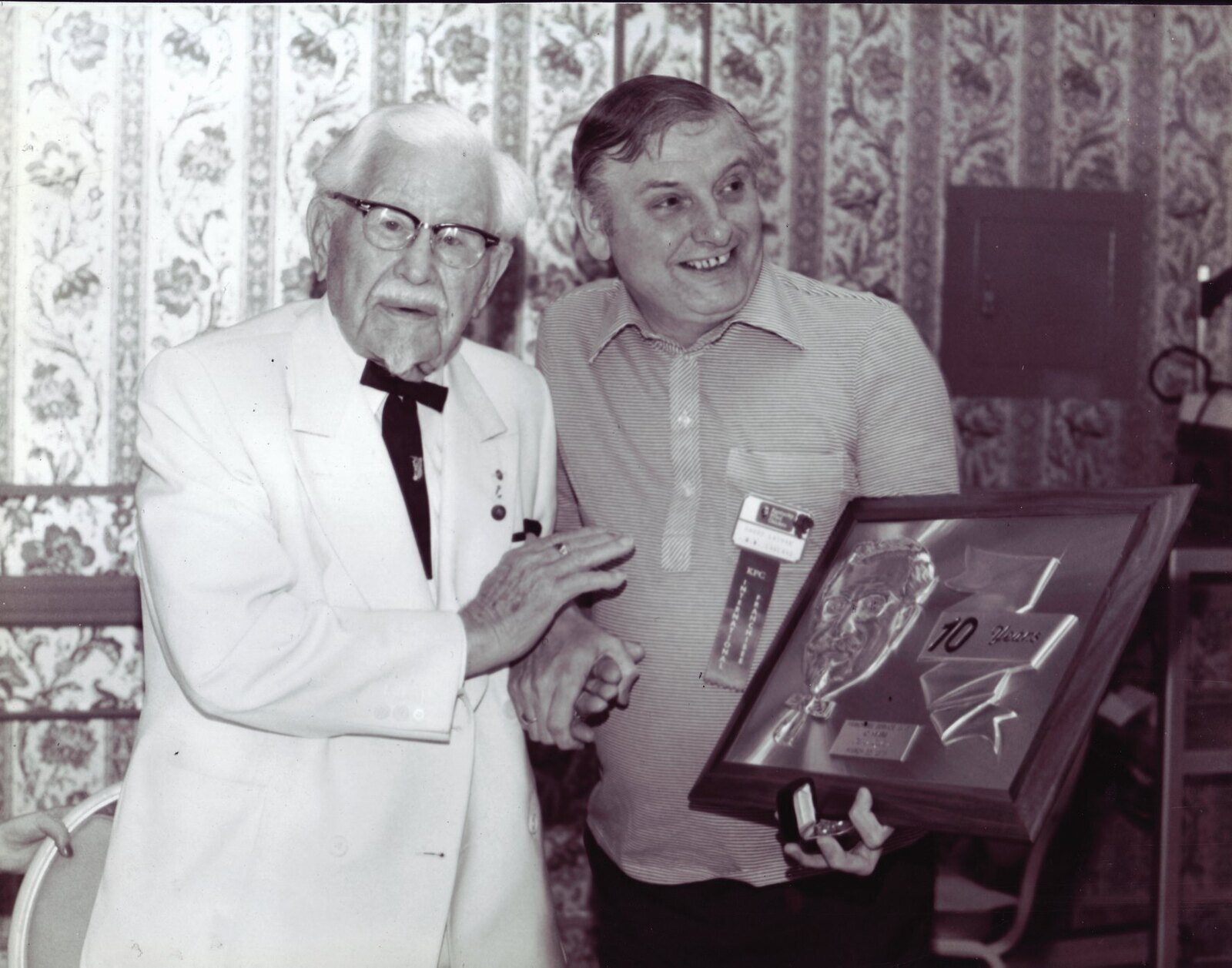 Behind the picture /
Harry Latham was good friends with Colonel Sanders and named his own chain of fried chicken shops - Miss Millie's - after the Colonel's daughter Mildred.