McDonald's to exit Russia
The end of an era / McDonald's opened their first Russian store in the January of 1990.
The fast-food giant initiates the process to sell its Russian business.
McDonald's Corporation announced yesterday they have begun the process of completely exiting Russia after more than 30 years of operations in the country following the invasion of Ukraine.
This follows McDonald's move on March 8, 2022, to temporarily close their 850 restaurants in the country.
"The humanitarian crisis caused by the war in Ukraine, and the precipitating unpredictable operating environment, have led McDonald's to conclude that continued ownership of the business in Russia is no longer tenable," the company stated.
McDonald's President and Chief Executive Officer, Chris Kempczinski, said in a note to employees yesterday, "McDonald's and Russia have become so intertwined that it seems impossible to imagine one without the other. And yet, unfortunately, that is where we are today."
The company said they are seeking a local buyer to assume their entire Russian portfolio.
McDonald's will begin to "de-Arch" their restaurants, which means removing the McDonald's name, logo, branding, and menu, though the company will continue to retain its trademarks in Russia.
In their statement, McDonald's maintained their promise to pay the salaries of their 62,000 employees until a suitable buyer is found in the region.
"We're exceptionally proud of all employees who work in our restaurants, along with the hundreds of Russian suppliers who support our business, and our local franchisees," said Mr Kempczinski.
"Their dedication and loyalty to McDonald's make today's announcement extremely difficult. However, we have a commitment to our global community and must remain steadfast in our values. And our commitment to our values means that we can no longer keep the Arches shining there," he said.
The move is expecting to generate a loss of up to $1.4 billion dollars for McDonald's.
Its announcement saw the company's share prices dip by 0.1% overnight.
McDonald's opened their first Russian store in the January of 1990 in Pushkin Square, where the arches were said to have brought hope to the region after decades of isolation.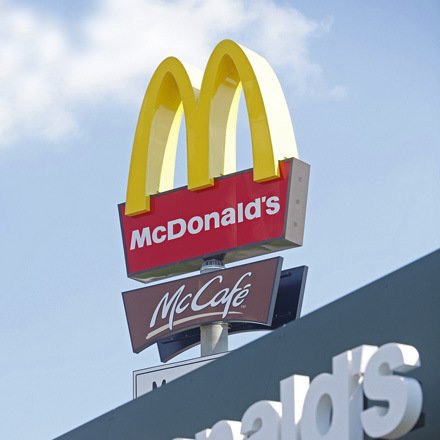 A sign of the times /
Despite leaving the country, McDonald's will continue to retain its trademarks in Russia.