Dynamic Analysis with Expense Reduction Analysts
Vast Experience / ERA has 780 partners globally, with two-thirds of them based in Europe.
"Franchisees can tap into this market potential with their own business with our proven business model," says Head of Development at Expense Reduction Analysts, Michał Brzemiński.
As the world's leading business consultancy company, Expense Reduction Analysts (ERA) specializes in supply chain and cost management, offering clients strategic guidance and hands-on assistance. By becoming a franchisee of the ERA network, individuals can establish their own home-based business-to-business consulting enterprise.
Expense Reduction Analysts has over 700 franchisees in over 35 countries and has been educating franchisees for more than 25 years. Collectively, ERA franchisees help other companies and organisations with cost reduction to save money and optimise performance via better procurement and enhanced supplier management to encourage wiser spending practices. We spoke to Michał Brzemiński, CEE Development Director at ERA for further insight into the company's strategy and goals.
What is the business model behind ERA?
For nearly 30 years, Expense Reduction Analysts has been a leading global business consultancy, offering strategic advice and practical methods which optimize clients' operating expenditure. Our 750-strong network is filled with individuals with a wide range of expertise gained during long careers at a senior level, and we leverage this expertise to advise businesses on how to streamline their costs. We provide several services, including tendering exercises, improving internal procedures, managing supplier relationships, and integrating and identifying new vendors. Franchisees can tap into this market potential with their own business by joining our franchise partner network and adopting our proven business model. This eliminates a considerable portion of the risk associated with starting a new business. Franchisees can become trusted consultants and assist businesses in succeeding by using their knowledge and experience.
What kind of clients does ERA normally serve?
Due to the breadth of expertise within ERA, we have worked with all types of businesses over the years - from small family businesses to huge global corporations. We primarily focus our attention on supporting businesses defined as Small to Medium Enterprises (SMEs), with the majority of our client base having a turnover of between €10m-€100m.

What impact did the pandemic have on the ERA?
For better or worse, there are hardly any businesses in the world that were not impacted by Covid19. As a result, there has never been a greater need for expert advice to mitigate supply chain disruption. ERA consultants have been working tirelessly to ensure their clients were able to source whatever they needed to do their job and stay in business.
As the business model for Expense Reduction Analysts is built around collaboration and that we are based in 45 countries means that we already have agile systems in place that allow us to deliver our work with little disruption in our current global climate. We will continue to collaborate and deliver the same value with our work, providing our clients with deep insights into their businesses so they can make educated choices about their organisation.
What characteristics define a good franchise candidate?
The ideal applicant should have at least ten years of professional experience. It is also great if the candidate has a background in sales, consulting, business development, finance, analytics, or a related field is preferred. It is also advantageous if the applicant is comfortable with conversing and assisting senior-level executives as well as excellent great problem-solving abilities. We also search for individuals who are strong communicators, negotiators, who think analytically. We also seek those with entrepreneurial spirits who can manage their own time and are outstanding team players.
What can franchisees expect in terms of support from ERA?
Each franchise partner who joins ERA benefits from a range of programmes to help each partner build their business at a proper pace. These include:
• A world-class training program
• One-to-one coaching
• In-field dedicated support and mentoring
• Ongoing marketing support
• Ongoing business development and sales support
• Access to bespoke IT systems with 24-hour support
• Collaborating with a network of 750+ ERA Consultants
This combination of training, support, and collaboration means that the franchisees will have all they need to build their own ERA consultancy, helping clients survive and rebuild in these financially challenging times.
What are the franchise expenses for an investor in Europe?
We have a range of franchise licenses depending on what the individual wants to build. Each license is a 10-year agreement and they start from €39,000. This fee covers the first training and assistance for each franchisee, as well as the license to operate a consulting firm under the Expense Reduction Analysts brand and access a network of specialists.
Is it necessary to have a financial background to become an ERA
franchisee?
No, it is not necessary to have a financial background to become an ERA franchisee. Each of our franchisees brings with them a unique background from commercial and sales to senior management and operations. Some of our franchisees came into ERA with no sales experience, very few connections, and made a success of it.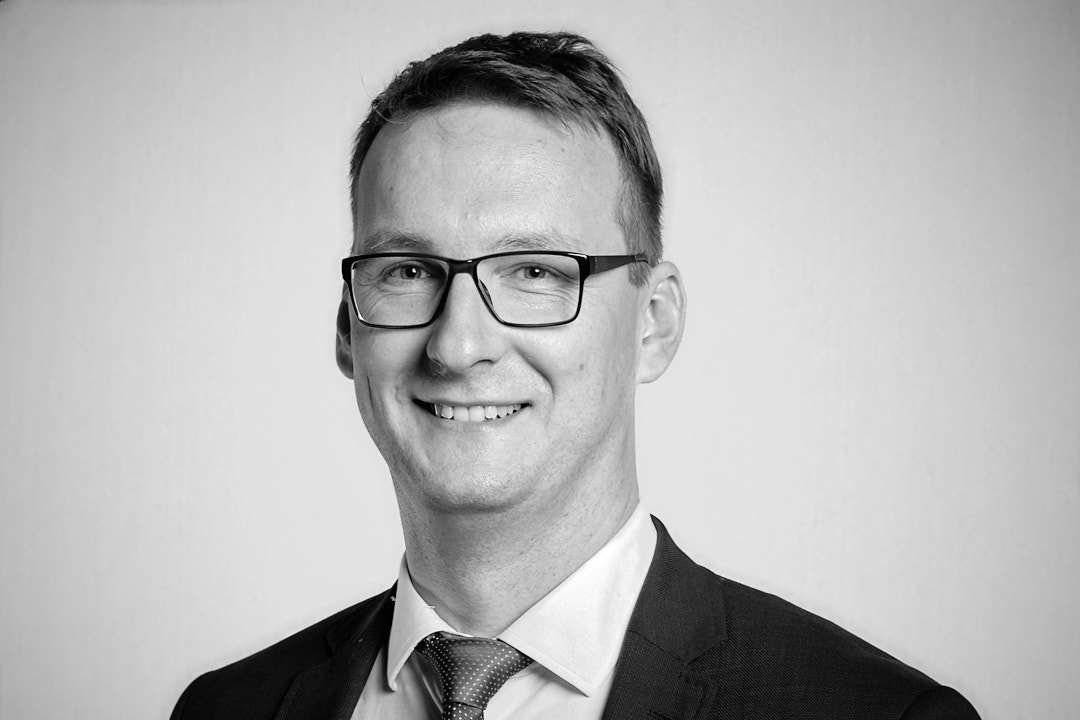 Michał Brzemiński, CEE Development Director at ERA /
"The ideal applicant should have at least ten years of professional experience."