Look good to feel great
Opening soon / DepilConcept have sold two new master franchise licenses. One in Ireland and the other between the Czech Republic and Slovakia.
- Our sales have gone up well above pre-pandemic levels - says Executive Board Member of DepilConcept, Alexandre Duque Lourenço.
DepilConcept is a Portuguese brand created in 2007, to make permanent hair removal and phototherapy treatments available to everyone, as well as provide personalised treatment programs for each specific objective at a smart cost. DepilConcept uses Diode Laser and IPL technologies for permanent body and face hair removal. The IPL technology also allows to do body and face phototherapies, such as thread veins, blemishes, acne, wrinkles, sagging and rosacea.
The company has over 170 clinics worldwide and has served over half a million customers. We spoke to the Executive Board Member of DepilConcept, Alexandre Duque Lourenço about the company's origins, stragety and future plans.
Where did the concept arise and what best describes the mission of DepilConcept?
We actually started in 2005 with another business called Body Concept, which offers a wider range of treatments. From there, we discovered a large demand for hair removal, and the market was adjusting to the demand. We saw it as imperative to quickly focus on this service and created DepilConcept to meet that demand. We opened our first DepilConcept unit in Portugal, 2008, and from there started franchising. Some of our existing franchisees from the BodyConcept franchise actaully opened DepilConcept stores complimentary to their existing units. Within two years of opening our first unit we were already the second biggest brand in our market.
To be honest, it's a very simple and easy running business. It's perfect for people who want to move into self-employment and gain financial independence.
Put simply: DepilConcept's mission is to improve the self-esteem and image of our customers, ensuring they get the best results, helping them to have healthy, hair-free skin, so they can enjoy every moment.
What was the strategy behind your franchising story?
I went to Poland one day and saw people there really paid attention to the way they looked and personal image. I thought 'this would be a good market for us.' I did my homework to get the right information about the market and looked at competitors and franchisors already in that market. I contacted them directly. Two of them were interested, so we sent them an agreement. Those people are still our current master franchisors, who now have over 50 units across Poland.
After that we started to look at other countries. The first strategy picked out countries such as Finland, The Netherlands and Greece. Over the years this strategy changed. We were growing in Poland, and started up in the Czech Republic. We also took the business to Brasil, as they speak Portuguese. But we learned that despite speaking the same language the cultural differences in business were vast. That's why our main focus has shifted back to the European market.
Why do you think DepilConcept is so successful in Eastern Europe?
It's actually a part of our new strategy. This strategy is to start with the not so big countries in Europe and grow until we are a European brand leader. From there bigger countries such as Germany will be more likely to adopt our business model.
Our next four target markets are Romania, Hungary, Austria and England. I really think over time we can be a success in major economic nations of Europe such as Germany, France and the UK. For one, the UK is very multi-cultural and believe it will work for us in several ways.
What type of candidates are you looking for?
Our ideal candidate is an investor with experience in business, preferably in franchising. Just to have the money is not enough; we want someone that has experience running a business. They don't have to be experts in the industry or anything, we provide that knowledge and training. It's about engagement with the business and their attitude.
Has DepilConcpet changed anything in the way they operate since Covid-19?
To be honest, we've changed nothing – apart from the obvious Covid-19 procedures. DepilConcept is small venue of about 50 square meters. We have a reception and two cabinets. We only ever handle two customers at the same time in store. Everything is pre-booked.
After last year, our sales have gone up. We weren't expecting it, but everyone is selling more now than before the pandemic.
What's your 12-month objective with the company post-Covid?
We have sold new master franchises to Ireland, the Czech Republic and Slovakia.
We actually signed the master agreements last year. But, as shops were being forced to close over and over, it was very difficult for them to get started. We now have everything set and ready to go in those locations; we just need to train the staff and we can begin. However, there are now new concerns things might be shut down again, so we might have to postpone training until January next year. But we are all very determined to open.
Our current markets in Poland, Serbia and Portugal are still opening new units. I think we are going to open more over the next year. For instance, in Portugal we are opening 10 new units over the next three months - this is a new achievement for us.
Serbia is a smaller market, but we anticipate opening one or two more units. And in Poland, it's my personal goal to achieve 90 new units in two years.
We also want to open in at least two of our taget markets of Romania, Hungary, Austria and the UK in the next year and are on the search for masters in those regions.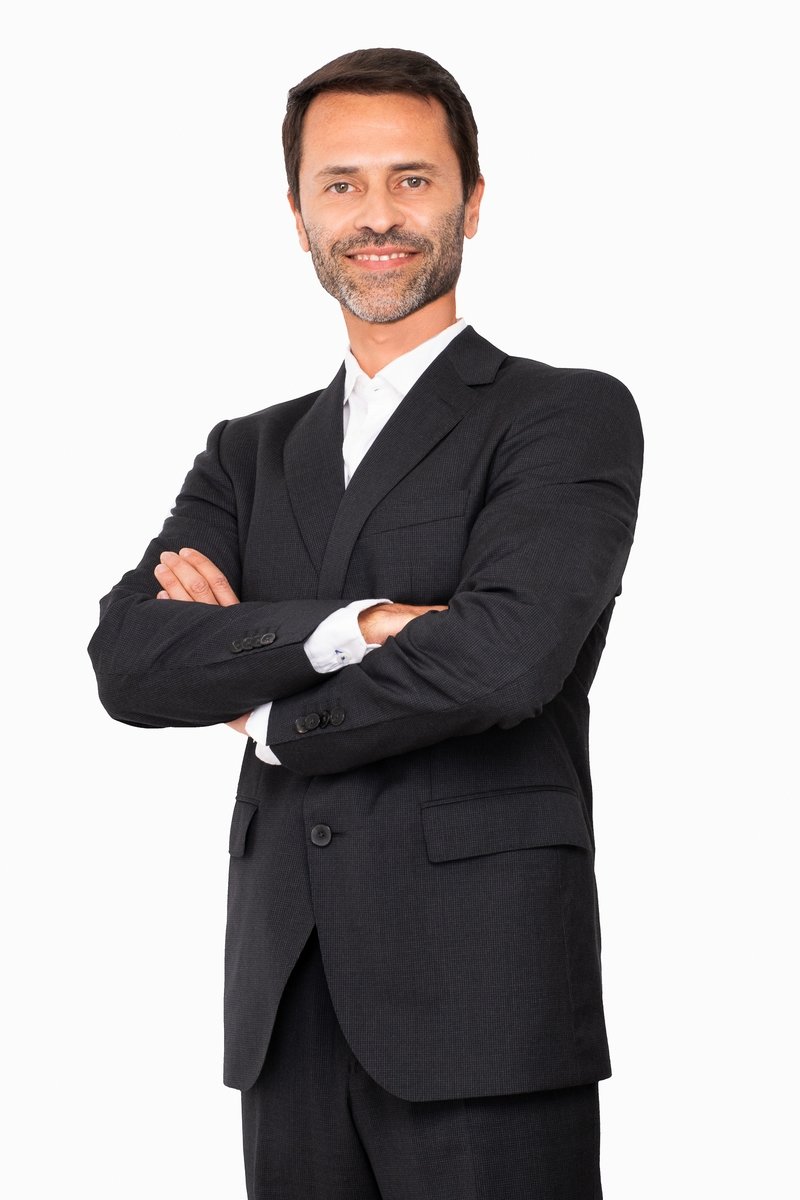 Alexandre Duque Lourenço, Executive Board Member of DepilConcept /
"Our new strategy is to expand in the not so big European countries until we are a European brand leader. From there bigger countries such as Germany will be more likely to adopt our business model."