Yves Rocher - Naturally Successful
Never-Ending Growth / Yves Rocher has more than 3000 franchise locations in 88 countries, including France, Sweden, Germany, Italy, Spain, and Croatia.
Having been in business for 50 years, franchisees have a lot to be proud of.
Yves Rocher is a global cosmetics and beauty brand founded by Yves Rocher, a French industrialist, who founded the company in 1959.The business operates in over 90 countries and employs about 13,500 people directly. Yves Rocher has approximately 1600 stores across the world that serve 30 million customers. It's almost fair to argue that Yves Rocher is both a beauty salon and a spa in one store.
The company specialises in natural cosmetic products aimed mostly at women. Yves Rocher's popular home-spa products include anti-aging lotions, bath and shower gels, soaps, body scrubs, shampoos, and conditioners. The bussiness franchise network aims to provide women all over the world with a one-of-a-kind experience of botanical beauty that allows them to reinvent themselves on a daily basis.
Yves Rocher is now better positioned in the cosmetics industry than ever before, due to a rising demand for natural and high-quality products. Environmental awareness is rising, and an increasing number of people are opting for natural and eco-friendly body care products. Most big cosmetics firms have lately begun to offer "natural" product lines, but none can compete with Yves Rocher's expertise, reputation, and authenticity having been in the natural botanical products industry for over 50 years.
By ending animal testing in 1989, the company established a precedent in the cosmetics sector. Yves Rocher does not test on animals, promotes research into alternative testing techniques, and does not utilise animal-derived raw materials. Yves Rocher has joined The Union of Ethical BioTrade as of September 2020, showing a real commitment to ethical sourcing, especially when it comes to components derived from biodiversity.
"By becoming a UEBT member, we gain access to a whole network, an ecosystem of organizations and companies with which we can share good practices. It is also an opportunity for us to commit even further in this direction, by making our commitments, validated by UEBT, public to consumers," said Guy Flament, Global CEO of Yves Rocher in a statement to The Union of Ethical Biotrade.
"Also, by engaging in the future in a certification process for our integrated supply chains and our products, we are raising our standards higher," explained the CEO.
Yves Rocher expands its franchise network in two ways:
Franchising and lease management.
Rental management.
Being a franchisee of this business has many perks, Yves Rocher guarantees that all new franchisees are adequately trained so that the business standard is consistent across the world. The company provides four weeks of basic training, with one of those weeks spent in the shop.
Number of units:
SUPPORT FOR THE FRANCHISE
Assistance in adapting the premises and standardizing interior design
Marketing support
Financial business strategy
Email addresses
Domain acquisition
Website creation
Investment and business management consultancy
Supplying a variety of branded products
Regional coordination is provided
Key Figures
Min. investment EUR 20,000
Franchisee fee: negotiable
Marketing fee: negotiable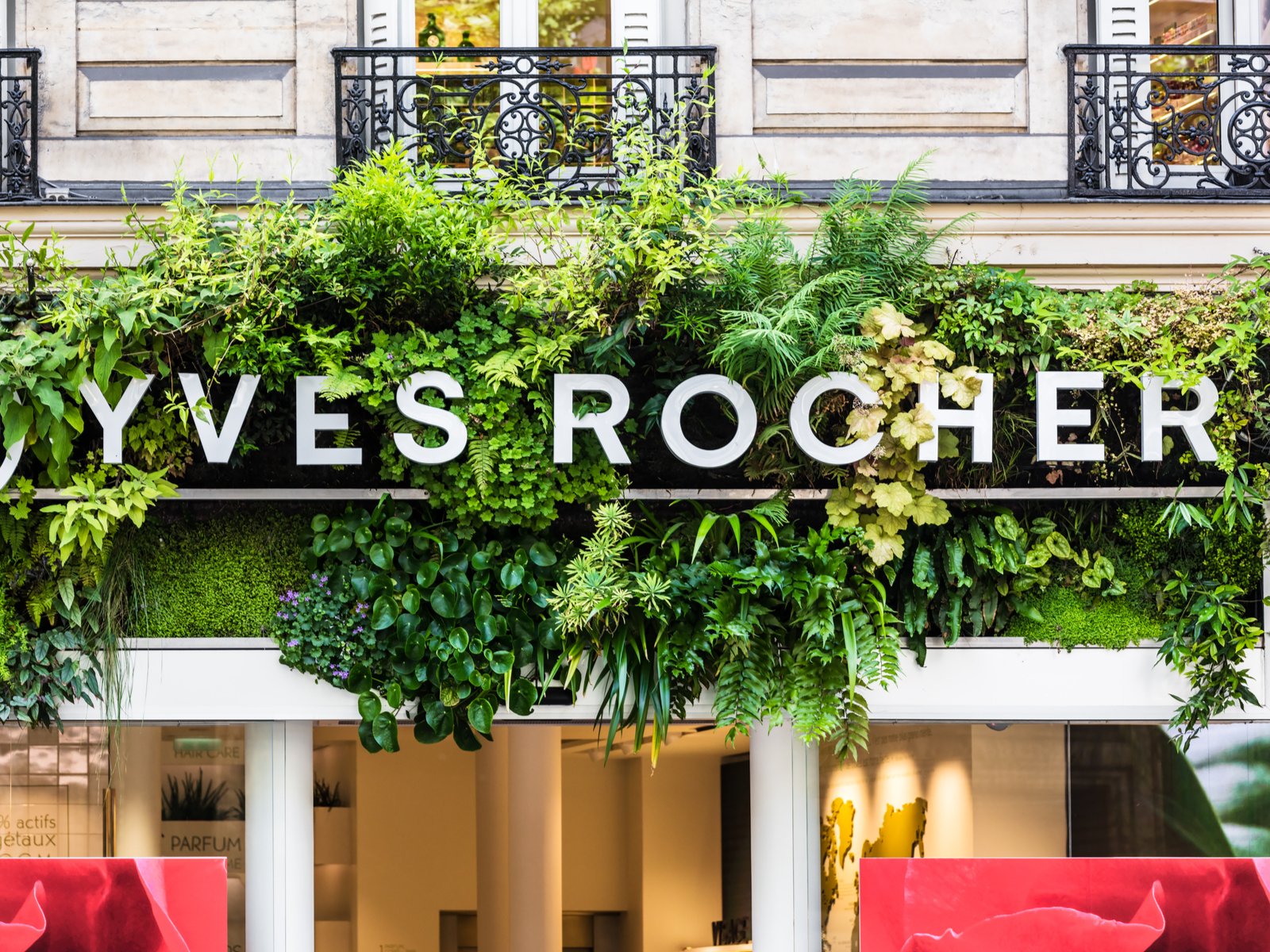 Unbreakable bond with nature /
Even today, Yves Rocher is still in touch with nature and values its significance.