MBE highlights Eastern European potential
Be the master of your own success / The Master Franchisee acts as the official authorised owner of Mail Boxes Etc. for the given territory.
"The training and support of our master franchisees is based on 40 years of experience in the business," says Maria Ilicheva, Worldwide Development Supervisor, Mail Boxes Etc.
How is Mail Boxes Etc. currently performing in the market?
2021 was a remarkable year for us. MBE closed 2021 with €1.01 billion in network-wide sales. These sales were generated through a platform of more than 2,900 service centres in 53 countries, operating under different brands.
MBE has been a comprehensive solution for corporate and retail customers now for 40 years. We provide clients with services in the field of transport, fulfilment, printing, marketing, rental of mailboxes and virtual office addresses. MBE facilitates the day-to-day operations of small and medium-sized businesses, professionals and private consumers, with an emphasis on quality levels of customer service. With nearly 1,800 service centres operating worldwide in more than 40 countries, Mail Boxes Etc. serves approximately 250,000 business customers on a regular basis.
The brand continues to be an attractive and resilient business model. Since 2016, the management of the concept has signed 16 framework franchise agreements in 26 countries. This has allowed Mail Boxes Etc. to strengthen its market position and create new master franchise opportunities, further developing the brand.
It was anticipated that the pandemic would bring an increased demand for MBE's services. Did you see a change in the business?
Covid-19 has caused many changes in the labour market; one of the most important being the increase in the number of people choosing to start their own business. When starting your own business, franchising is always a good option, as it is an opportunity to make an investment in a proven and established business model and brand. The demand for logistics and fulfilment services is also growing every year due to the growing e-commerce sector. Therefore, we have seen more interest from interested parties.
The recent acquisition of Prestashop confirms the company's strategy to head in this direction - providing customers with value-added solutions for packaging and shipping, fulfilment, printing and marketing and letterbox rental - so they can focus on their core activities such as SME development.
You are currently seeking a master franchise partners for territories such as the Czech Republic and Slovakia. What do you expect from a master franchisee? And what will they be responsible for?
Mail Boxes Etc. develops its network of business service centres in individual countries through master franchise agreements with local partners. The master franchisee acts as the official authorised owner of Mail Boxes Etc. for their given territory. They will be responsible for adapting the business concept to the local market, recruiting, training and managing qualified headquarters staff for the given territory, opening and operating the corporate centre, and of course signing individual franchise licenses for the development of the local network.
How much potential do you see in Eastern European markets for the development of a franchise network?
We are focused on markets such as the Czech Republic and Slovakia as a matter of priority due to the fact that they are countries with a developed export-oriented market economy. Moreover, 99% of active businesses here are SMEs, each with fewer than 250 employees. It's these companies that are our primary clients. We help them to increase productivity by solving business functions that are not within their core competences.
When it comes to the development of a retail network, one of our steps in the qualification process is to find out an estimate of the possible potential, which we would calculate together with the applicant in the business plan step. Together with our candidates we use our experience to strategically plan the number of establishments and their distribution. However, we always listen carefully to the local knowledge of our partners.
It can be said that together with a proven business system, which has already been implemented in more than 40 countries, and a multifaceted revenue model that allows for service flexibility, we think MBE is a great opportunity for entrepreneurs to diversify their business portfolio and bring a global service centre franchise to their country.
What support and training do you provide to new partners and franchisees?
At MBE we know the key to success are the people behind the operation. This is why we invest in comprehensive training and use our decades of experience to create the best specialised training programs. Our support starts from the very first day when the master franchisee candidates are brought-in by a dedicated team of multilingual business developers - fluent in more than eight different languages ​​(English, French, Portuguese, Spanish, Italian, Chinese, Indian and Russian). This allows us to stay close to candidates throughout the qualification process as well as help facilitate the ongoing transfer of knowledge and experience.
After signing the master franchise agreement, you will be assigned a dedicated business developer who will work with you. Your training journey will also be supported by a team from the headquarters. This will involve working with the master franchisee to create basic sales and marketing action plans and retail network development through initial meetings with each responsible department.
In addition, we organise special training for master franchise partners and a three-week course where you will learn how to manage the activities of pilot stores. The training is strongly focused on sales, allowing our master franchisees to develop their business skills before opening in their assigned country.
What can partners expect after the franchise opening?
Support continues even after opening. The master franchisee is regularly supported by the head office team. They will have access to many tools to implement business strategies for long-term success, marketing action plans and training support through a dedicated online learning platform. In addition, they actively participate in regional meetings and committees to share and benefit from all the various best practices and know-how developed through our global network.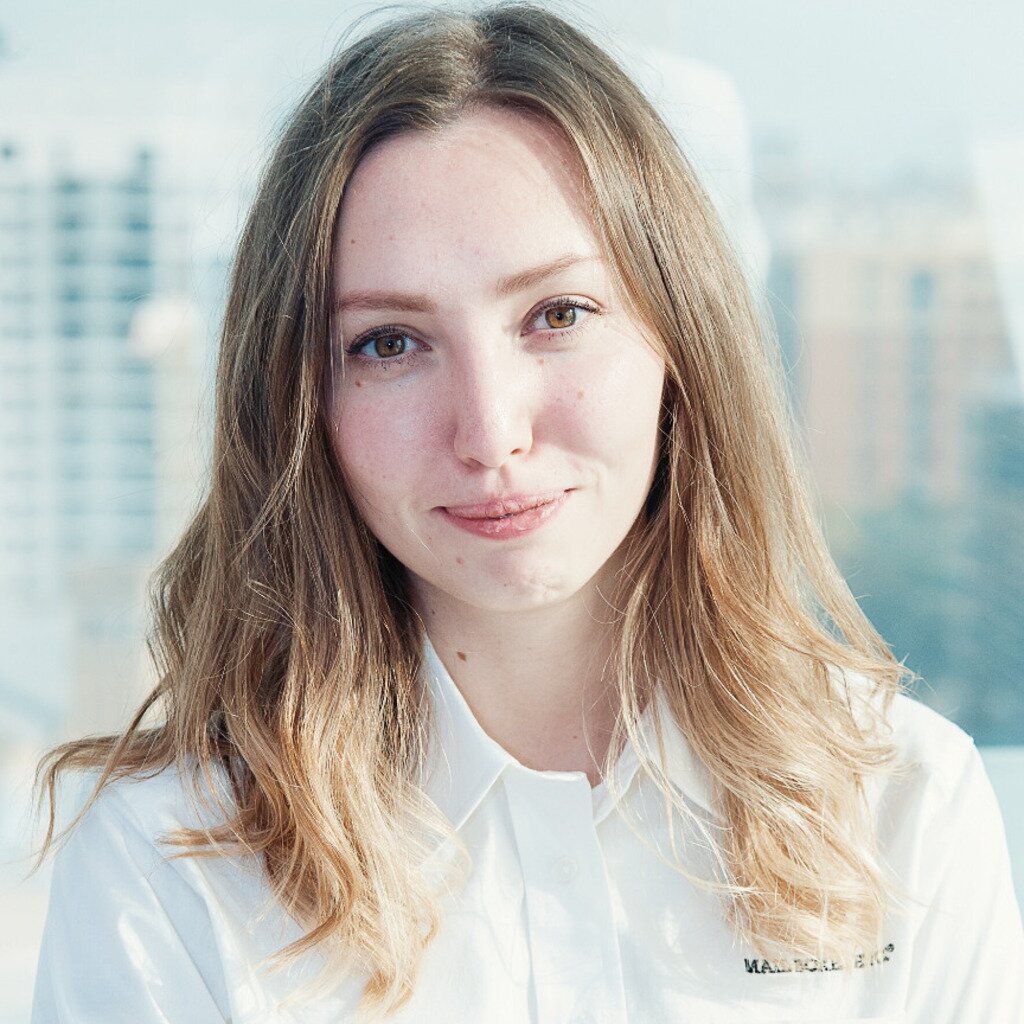 Worldwide Development Supervisor at MBE, Maria Ilicheva /
"Since 2016, management of the concept has signed 16 framework franchise agreements in 26 countries. This has allowed MBE to strengthen its market position and create new master franchise opportunities, further developing the brand."