Coming to a town near you
The flexibility to do more / "The most exciting part is the flexibility. Flexibility means freedom to me. You really can use the services. You use it as you need. You can grow, switch, adjust, change. It gives you the freedom to have professional workspace close to your home and you use it as you like it," says Michal Dorszewski, Franchise Director CEE at IWG plc.
- This is a once in a hundred-year work revolution - says Franchise Director CEE at IWG plc, Michal Dorszewski.
International Workplace Group (IWG) is number one in workspace coworking in the world. Their network is already more than six times larger than their nearest competitor. It's been forecasted that by 2030, 30% of all commercial real estate will be flexible workspace. The flexible workspace market is already worth £20 billion annually and according to Forbes, already had a pre-pandemic annual growth rate of 24%. According to the International Workplace Group (IWG), flexible working will be worth over £8 trillion to the economies of 16 leading countries alone in 2030. We spoke to Michal Dorszewski, Franchise Director CEE at IWG plc about the company's growth, development and ambitions.
What drew you into franchising and more specifically, what drew you into IWG?
To me, helping people with franchising is really about helping people realise their dreams. That's why franchising is more popular than ever. You could start your own independent business and, if you are new to the particular industry, there is a higher degree of risk and more businesses risk bankruptcy or failure than franchised operations. Or you can buy a proven business model and pay the % for the help and support, receiving all the knowledge resulting from 30 years of experience on the market, all the necessary and convenient processes and tools, as well as marketing to significantly raise your chance for success with this business.
When IWG showed up on the market, I knew they were going to be an industry leader of a future global market. I previously worked in franchise development for Subway, which has the largest network of franchises of any company in the world (approx. 43,000). IWG already have 3,100 locations worldwide. When IWG decided to start franchising in 2019, I thought it was a great opportunity. Their business model was great, plus they already had 30 years of business experience under their belt. They've worked three decades to polish their product on the market through crisis's, countries, politics, religions, time zones, etc. So right now, we are sharing the proven concept.
They really give so much support to their partners and don't build their company over the top of franchisees. I can say that I'm proud to work for a company like IWG.
How's things looking for IWG post pandemic?
There have been challenges as most businesses have faced in the wake of the pandemic, but 2021 has been a pivotal year for the business. It's been record-breaking on so many levels with two million customers added to our global network and 900 enterprise deals signed in the first half of the year alone. Companies such as Nestle and Dell have joined us and we've signed the biggest enterprise deals in our more than 30-year history including Standard Chartered for almost a 100,000 employees and NTT for more than 300,000.
It really shows the scale of the revolution of the market. Covid has moved the business five years forward.
What benefits do companies get from moving into your work spaces?
Our business model allows companies to save on their carbon footprint and simply lowers their operating costs, as well as allowing companies to have better access to talent. No longer are employees forced to catch a train or be stuck in a car for two hours to get into the office.
Having a coworking space close by is also very convenient for you. As such you have shopping, you have parking, a food court, supermarket, pharmacy, all of your services – everything you need is there without the need for travelling. This means you end up with extra hours in your day to spend with your family.
This year, as well, we had several days, weeks even, with the temperature above 40 degrees (Celsius). So, for many working from home air conditioning became an issue. This is something we of course offer in our professional offices. We also have quiet rooms and meeting rooms - to invite people important or sensitive meetings. We see this and the market sees this.
More people than ever are working from home or flexi working. Do you think there will be a shift into co-working spaces verses into dedicated offices?
We already saw this trend begin before the pandemic. But suddenly people didn't have a choice. Many people experienced working from home - and initially it looked great. Eventually, it turned into a situation that not everyone enjoyed all of the time. It's nice to have one or two days at home, but not the whole week.
I'd say this is down to the average 'working from home' conditions. For example, in Poland, the average flat is 29m2. So, what happens when you and your partner both have to work from home, and the kids at home too? Do you take calls from the kitchen? the saloon? or from the restroom?
People can't continue to work like this. We've also discovered that people have actually worked more during the pandemic, as they've not been able to separate their work and personal life; answering emails and calls around the clock. This turns out to be bad for productivity and for creativity. We are social creatures, so it's detrimental to our psyche – it goes against our nature.
Some of the biggest names in worldwide real estate suggested the flexi work market will grow and grow. They predicted in their 2019 reports, by that the time we get to 2030 the market for this style of working will make at least 30%, which means we need to grow 10-fold just to catch up on the market demands. Furthermore, we see the pandemic have only accelerated this. It's a great time for our business. People around the world are joining our platform or joining competitors. This business model is a revolution. Our founder Mark Dixon says that this is a once per century revolution. You can join it or be left behind.
What's the IWG franchise model objective?
We can't grow quickly enough during this time with our own capital. Therefore, we need franchise partners for us to grow bigger and faster. We already have over 3,000 locations, but we want to have like 20,000. We need to grow a lot, and quickly! We are now showing that we can be strong locally, and we want to grow that globally. When we expand into smaller cities, towns and suburbs, we need strong local partners that hold local knowledge. We will help them get the global customers. This is how we work together.
Where do you see the biggest opportunities for growth?
We operate in more than 120 markets and growing demand in hybrid working is undoubtedly a global trend. The USA was one of the quickest markets for recovery and demand is now 40% higher than the pre-pandemic period (Q3 2021 vs Q3 2019) In Poland, we are seeing rapidly growing interest in small cities with populations of about 100,000. Hybrid work is blooming and needs solutions, which will answer specific needs resulting from concepts like the 15-minute city. People more and more tend to commute, work and spend time within close distance to their home. From shops, parks, theatres and cinemas to offices. This is where flex spaces fits perfectly and where our local franchise partners can achieve great results.
Right now, we are giving exclusivity for partners who want invest with a cluster of centres to be set up within a set timeline. Using four brands Regus; Spaces; Signature and HQ and providing extensive support with operational instructions, a range of its automated technological solutions including CRM, sales, administration and training modules and the global marketing program IWG, which promotes the franchisee facility in all its channels. The best territories are disappearing quickly, so there really is no better time to jump on the train – so to speak.
For example, we've just sold 3 clusters across different suburbs in London. Each partner has a cluster of 5 office spaces.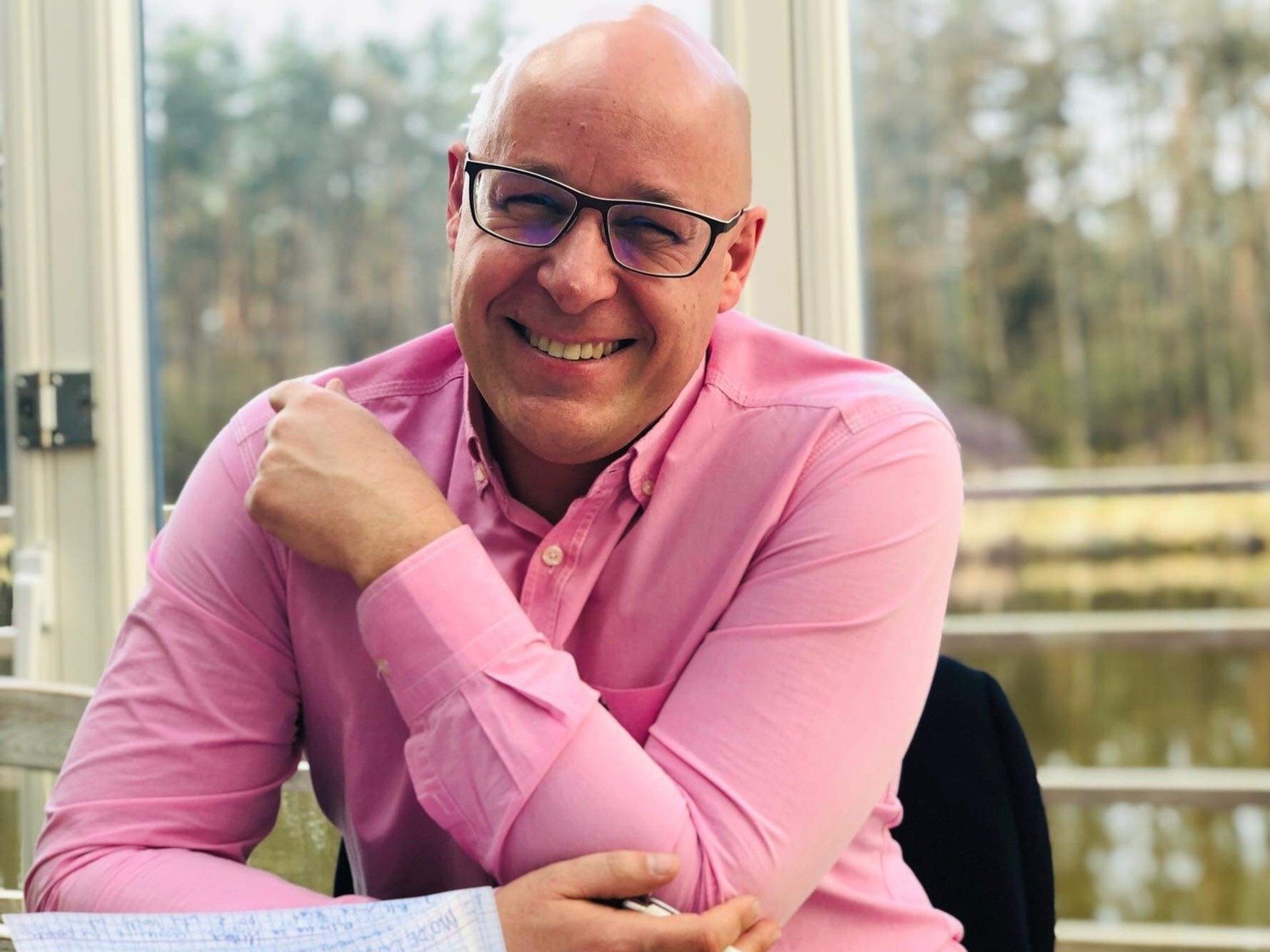 Michal Dorszewski, Franchise Director CEE at IWG plc /
"Whether you like it not, workplaces are changing. Noticing this fact opens up the opportunities of great franchise investments or businesses' profit thanks to possibility to save even $11,000 per employee each year and the ability to attract and retain the best talent, not mentioning lowering companies' carbon footprint thanks to less commuting and suburban office spaces, which can reduce carbon emissions by 2.56m metric tonnes each year. Both streams are great for people and businesses."