The Next goal is market strength
Network and brand strength / The goal of Next Reality is to have a branch in every city with a population of 10,000 people.
"Due to our information system configuration we have fresh data every day," says Petr Zelenka, Director of the Next Reality partner network.
You previously announced that by the end of this year you wanted to have 70 franchised real estate agencies on the market. Are you on track with this growth plan?
When taking into consideration the decline of the real estate market which has been caused by inflation, regional instability due to war in Ukraine, high energy costs and mortgage rates, I consider our recent growth a great success. We have signed on 13 new franchise partners this year on top of the 12 we signed for cooperation last year.
What level of interest are you currently receiving from potential franchise partners? Do you think that more people will turn to franchising due to the turbulent nature of the economic and political climate?
Yes, I believe so. General interest in becoming a Next Reality partner is up from last year. This of course makes us happy and confirms people see value in our company and what we have to offer - which, in turn, also strengthens our position as a franchisor. I must also add that we address the current market situation with potential franchisees from the outset; how to succeed in the current market; a market that looks completely different to 2021 and other previous years.
You spoke about a new education focused project at the beginning of the year. Can you give us more information about it? What will it bring to franchisees?
We managed to launch the 'Next Academy' internal education project a few months ago. It's a comprehensive program for brokers and franchisees. We currently have 10 listed courses for various training and skills that we all deal with, and need to master on a daily basis.
The educational program is built on three pillars:
Brokerage academy.
Certified broker (management academy and brokerage academy).
Real estate professional.
We have obtained top brokers and franchisees for the project. We are glad to announce the cooperation with external lecturers, among whom I would like to mention lawyer and lecturer, Petr Pavlíček (Gaudens); Peter Urbanec, business coach to highly successful managers; and Radim Pařík, who is an expert in handling business negotiation methods.
As mentioned, the current economic and political climate can be daunting for new entrepreneurs. How are you helping your franchisees combat the current situation?
From the head office perspective, the board of franchisees holds regular meetings with franchisees and brokers to deal with the development of the market. These are held both in person and online. Our indisputable advantage is the fact that our information system is connected to our own call centre - so we have fresh data every day. We correlate the data and present it to our franchisees. This helps us all regularly orient ourselves right for the days market.
What are the next plans to expand the network in the market?
Our plans remain the same. We want to have 150 offices in the Czech Republic. The market will always have its fluctuations; however, we want to continue to strengthen and grow our position on the Czech real estate market year upon year.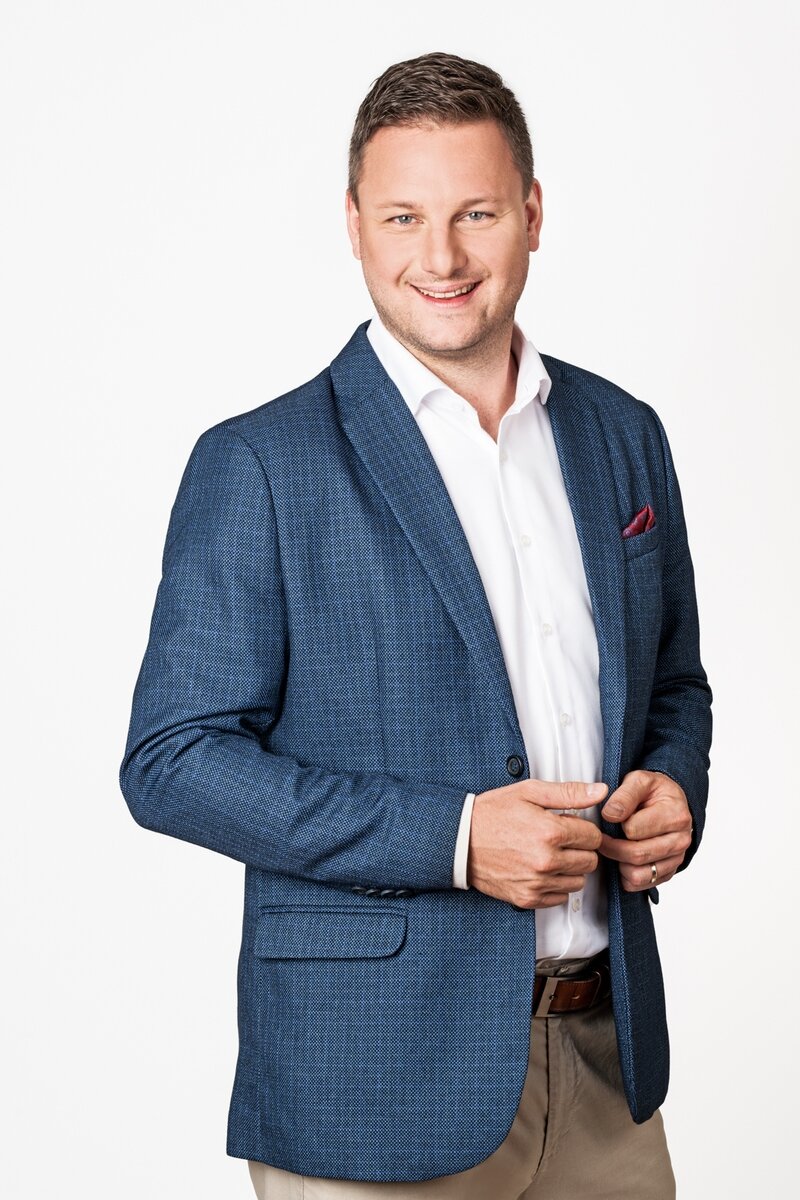 Education as a foundation /
"A few months ago, we launched an internal education project for Next Academy franchisees and brokers," reveals Petr Zelenka, director of the Next Reality partner network.